Leicester City - Shakespeare sinking the Foxes!
13.10.2017 08:35:37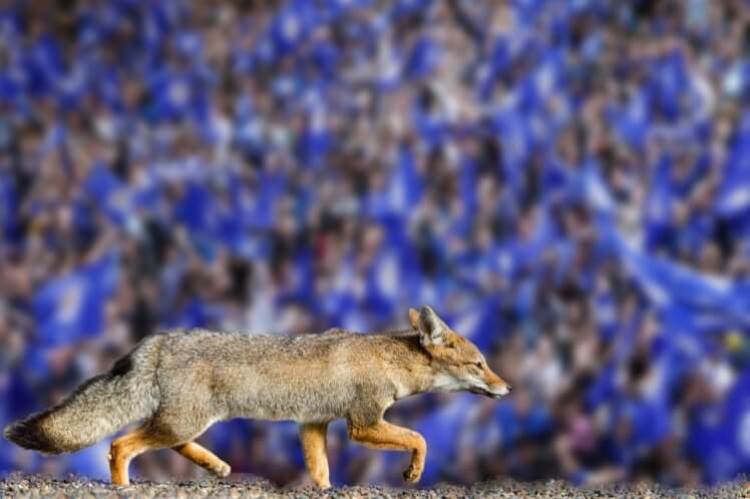 Dubious defensive displays, major struggles on the road, unhappy dressing room, questionable selection choices, failed transfer of a key player on deadline day – these are just some of the issues facing Leicester City these days. All of them directly connected with manager Craig Shakespeare.
The Foxes quickly lost their recently acquired respect when sacking Ranieri last spring and then strangely offered the job to his assistant Shakespeare. Some were right to question why the inexperienced Englishman didn't work 'his magic' while still assistant to Ranieri. When Shakespeare masterminded the winning streak last April/May that saved Leicester, the decision to take him on as manager seemed to be justified, but now the doubters are once again wondering whether he has what it takes.
Leicester have plenty of time to get things right this season, but based on a detailed dissection of the squad and the statistics, the reasons for optimism are few and far between. The first mistake was the Deadline Day transfer of midfielder Danny Drinkwater, sold to champions Chelsea, but prior to the signing of his replacement Andre Silva from Sporting. Silva's transfer was eventually completed after the deadline for a hefty sum, but Leicester won't be able to use him until January.
A closer look at Leicester's performances thus far should be a big concern. Last season the Foxes conceded 20+ goals from set pieces, only they and Liverpool from the non-relegated sides had such a poor record, but no team in history has avoided relegation in two consecutive seasons when leaking so many goals from dead-ball deliveries. With 4 goals conceded from set pieces after just 7 rounds, Leicester once again seem vulnerable in this department, and look to be on course to register another season of 20+ goals conceded from set pieces.
Continuing to look at the general form of the team, Shakespeare is yet to find a solution for what is a poor defensive record –12 goals conceded in the opening 7 rounds of the new season – and despite the arrival of centre-back Maguire, the Foxes continue to be vulnerable at the back. Too many individual errors from practically everyone involved are hurting Leicester. In his six-month reign Shakespeare hasn't demonstrated an ability to change things or even give players waiting on the bench a chance to prove their worth.
Another ongoing issue with Leicester is their dreadful away form – last season the Foxes had to wait until April for their first win on the road in the Premier League and they are yet to record a win away from home this season. In fact the back-to-back draws registered in September were seen as a success by Leicester. Against both Huddersfield and Bournemouth the Foxes were convincingly outplayed and rode their luck on both occasions.
Shakespeare continues to favour certain players. Jamie Vardy could be scoring goals regularly, but spending so much money on Iheanacho and also having an experienced target man like Slimani on the bench should see the Foxes mixing it up in attack much more than they have done so far. The rare use of the latter is impacting Leicester's best player too, with Mahrez, a countryman and best friend of Slimani, unhappy at the club and already reportedly having demanded a transfer away in January. Losing him could be a significant blow for Leicester as they simply don't have enough creative players in their squad.
The other player currently unhappy and reported to have been involved in a training ground bust up with Shakespeare is the new playmaker Iborra. Much more experienced and with superior stats compared to both King and James, he has been confined to sitting on the bench thus far. Musa is another who has barely been given a chance by Shakespeare. During the October international break the Nigerian challenged the manager publicly in an interview back in his home country when stating the obvious – he hasn't been even on the bench in the Premier League at all this season, while in his only start in the League Cup he contributed a goal and 2 assists. These unhappy players are not conducive to a united dressing room and more and more reports suggest that factions are starting to form at Leicester.
In conclusion, here are some stats from Leicester's first 7 rounds compared to the numbers of those that have suffered relegation in the last six seasons. Currently the Foxes average 41.8% possession in their games, with only two sides with average possession below 43% avoiding relegation in the previous six campaigns. The passing accuracy of Leicester is also the second lowest this campaign – just 70% - and no team with accuracy below 75% has survived. The other negative number for Leicester is the accuracy of their crossing, currently at just 19% it again will be the lowest for a team to stay in the division if it doesn't improve. To finish the statistical brainstorm, the fact that apart from the goals conceded, Leicester have allowed exactly 7.0 shots on target per match so far (this number which includes saved and blocked shots) is not in their favour either as never before has a team allowing more than 6.0 shots on target per match avoided relegation.
Despite it being early in the season, more and more pundits are starting to feel that Leicester's magic is no longer there, the stats and the reports of unrest support that, and for many it is obvious that the Foxes are sinking slowly under Craig Shakespeare.
Featured
Managers come and go – they always have and always...
32
match previews updated