Outfoxed: are Leicester City in danger of relegation this term?
25.08.2022 18:46:23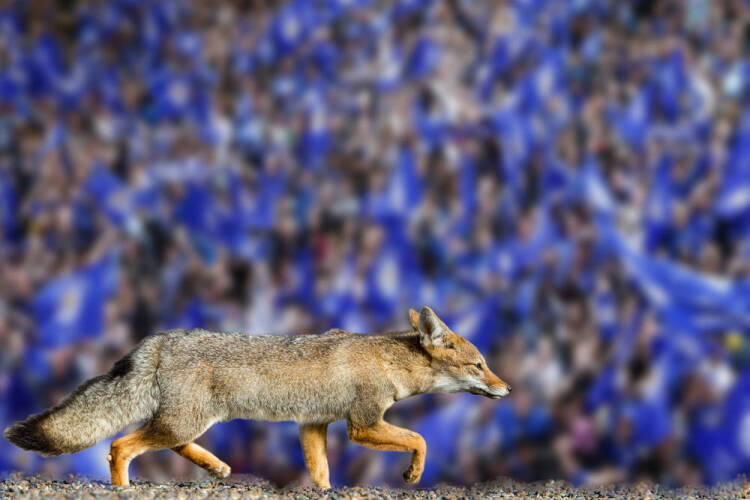 Football can be a fickle sport with a short memory.
In May 2021, Leicester City were celebrating lifting the FA Cup for the first time in the club's history. And that came off the back of a fine season in which they finished just one point outside of the Champions League places.
Today? The Foxes are without a win in their opening three Premier League outings, have shipped eight goals in that span and Brendan Rodgers, the manager who oversaw their glorious 2020/21 campaign, is now the bookies' favourite to be the next top-flight manager to lose their job.
So where has it all gone wrong for Leicester City?
Sowing the Seeds
The 2021/22 season should have been a lap of honour for Rodgers and his men after what they had achieved in the campaign prior.
But the dream turned sour very quickly as Wesley Fofana, Jonny Evans, James Justin, Ryan Bertrand and Jamie Vardy all succumbed to long-term injuries, and they were joined periodically in the treatment room by Caglar Soyuncu, Ricardo Pereira and Harvey Barnes.
Suddenly Rodgers was playing the part of a sea captain on a sinking ship, trying to plug gaps by bringing in youngsters and players who, perhaps, aren't good enough to represent a team with top-six aspirations.
The Africa Cup of Nations came along early in 2022 to exacerbate matters further, and at times Rodgers had eleven first-team players absent. Not ideal when you have a thin squad to begin with.
Leicester didn't win back-to-back games from October right through to March, and while they weren't in relegation trouble as such, it was only a run of W3 D1 L0 at the end of the term that added some respectability to an eighth-place finish.
But the seeds of doubt were sown. Those that follow the Expected Goals stat know that the Foxes 'finished' 18th for xG difference, with only Norwich City and Leeds shipping more high quality chances. Perhaps their downturn isn't that surprising after all….
We could have some sympathy for Rodgers given his bad luck with injuries, but the buck for one of the major issues blighting Leicester last term has to fall at his door. They had by and far and away the worst record at defending set pieces, and giving away such easy goals was always likely to leave the East Midlanders facing an uphill battle to get anything out of a game.
You could blame a lack of height and a dearth of leadership for that catastrophe, but some of the blame must also be apportioned to Rodgers. It is he, as head coach, who oversees the organisation of his troops at corners and free kicks, after all.
There's nothing quite like football to burst your bubble; a fact not lost on Rodgers as his side were booed off the pitch following their 1-2 defeat to Southampton last time out.
With Fofana seemingly wanting to leave and suitors also circling over Youri Tielemans, the Foxes could yet still lose two of their best players in the transfer window, not to mention a defence which is as porous as they come.
It's not exactly a recipe for success, is it?
Money Talks
Here's an interesting fact: in the last five Premier League seasons, of the 15 teams that have been demoted to the Championship, 9 spent less than £50 million new players that term and 13 forked out less than £60 million.
That's not to suggest that low-spending teams are almost a certainty to go down, because that simply isn't true. And it's not to insinuate that big spenders are immune from the threat of relegation either. Fulham splurged a staggering £104.8 million in 2018/19, which was the third biggest transfer spend in the Premier League. Their reward? Just seven wins all season, and demotion by a clear ten-point margin.
The issue for Leicester is that their lack of spending, which has been driven by concerns over breaching financial fair play regulations, has been exacerbated by players leaving and not getting replaced. Kasper Schmeichel will long be remembered as a legend at the KP Stadium. A pivotal figure in both the Premier League title win of 2015/16 and the FA Cup triumph in 2021.
He leaves a chasm behind in the Foxes goal after departing for Nice, and it's one that Danny Ward seems unlikely to fill with the same gravitas. The Welshman has been a contracted Premier League player at Liverpool and Leicester for the entirety of the past decade, and yet at the age of 29 has made just six appearances in the competition.
Absent too will be Ademola Lookman, who made 42 appearances for the club in 2021/22, and so the Foxes have lost plenty of minutes and a big character in Schmeichel without replacing them.
There has been a rather grandiose assumption that the return of Wesley Fofana from a long-term injury will instantly galvanise this Leicester defence. Maybe it will, but having conceded 59 goals last term, the seventh-worst record in the top flight, it's rather a lot to pin on the shoulders of a 21-year-old who is still working his way back from a broken leg and damaged ligaments. The rumours that Chelsea are interested in his services will hardly help Rodgers' mood.
If there's a defensive dilemma, the situation doesn't get much better in attack. Only two Leicester players scored more than six goals last season, and one of them, Jamie Vardy turns 36 in January. If he loses that yard of pace that makes him such an elusive customer, his output in front of goal will likely regress as a consequence.
Rodgers will be pinning his hopes on the likes of James Maddison and Harvey Barnes to drag the Foxes out of trouble this term, because there really doesn't seem to be any strategy or succession planning at the club. If they are struggling financially as has been reported, the manager's hands are tied to all intents and purposes.
But as we know, football is a cruel business, the Irishman will be shown no sympathy by a fanbase somewhat in the dark as to why Leicester haven't strengthened their ailing squad in the transfer market.
Click here for our Discounted Account Offer. Access previews and analysis on up to 5 tournaments for 30 days.
Featured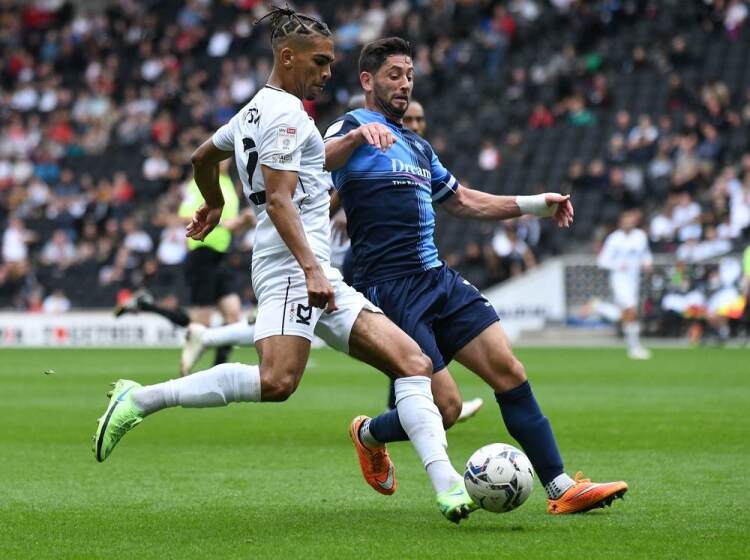 Viewed as potential play-off hopefuls before a bal...
87
match previews updated