Claudio Ranieri – Can he keep Fulham up?
16.11.2018 10:17:12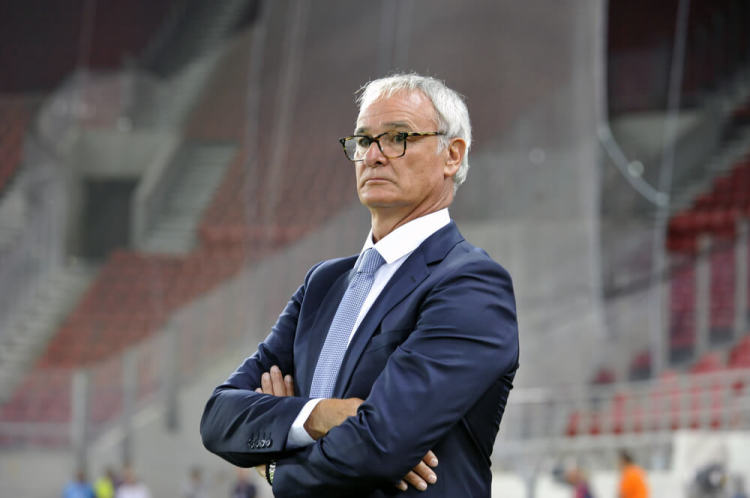 Slaviša Jokanović sacked with Fulham bottom of the table
Claudio Ranieri brought in as the replacement
His first job in England since winning the Premier League with Leicester City
Claudio Ranieri's managerial career is a strange one. He has frequently achieved success with underdogs, while he has struggled when in charge of title candidates. In England, for example, he couldn't win the Premier League during his time in charge of big-spending Chelsea, but was then famously able to do so with 5000/1 Leicester City.
Now he is back in England and will take over at Fulham following Slaviša Jokanović's sacking. The goal is not to win trophies; it's merely to survive and he has said he is confident of achieving this objective. Is the 67-year-old Italian up to this task?
What situation does Ranieri inherit?
Fulham fans will always be grateful to Jokanović for winning them promotion and earning them a first ever win at Wembley along the way. However, there is no denying that his first few months in the Premier League have been disappointing, especially after spending so much in the summer on players like Jean Michaël Seri, André Zambo Anguissa, Alfie Mawson and André Schürrle.
The five Premier League clubs with greatest expenditure in summer 2018
1st. Liverpool - £163.98m
2nd. Chelsea - £123.30m
3rd. Leicester - £101.34m
4h. Fulham - £98.10m
5th. West Ham - £93.47m
Given that Fulham were bottom of the table on just five points from 12 rounds and given that they'd lost their past six Premier League fixtures, drastic action was needed.
For Ranieri, though, the situation isn't the bleakest in terms of those often presented to relegation firefighters. The Cottagers may be bottom, but they are just three points off safety.
The bottom seven of the Premier League table after 12 rounds
14th. 9 points - Newcastle
15th. 9 points - Burnley
16th. 8 points - Crystal Palace
17th. 8 points - Southampton
- - - - - - - - - - - - - - - - - - - - - - -
18th. 8 points - Cardiff
19th. 7 points - Huddersfield
20th. 5 points - Fulham
What does Ranieri need to fix?
The biggest issue for Fulham right now is the leaking of goals. With 11 scored, they're certainly not the worst at putting the ball in the back of the net. However, their record of 31 conceded after 12 rounds is by far the worst in the division. The next closest in this regard are Burnley and Cardiff, with 25 conceded each.
Part of the problem for the leaking of goals may have to do with the fact that Jokanović never started the same back four in consecutive Premier League games, while they've also used three different goalkeepers. Injuries have played their part, but it'll be important for Ranieri to decide on his starting back four soon and to let them become familiar with each other. He is known as "the tinkerman", but what Fulham need right now is tactical stability.
The squad is good and it's unlikely much money will be freed up in January given how much was spent in the summer. It's simply a case of settling these players down and injecting some Premier League know-how to proceedings.
How is Ranieri's track record in relegation battles?
This is the Italian's 18th job in management, so he has certainly seen it all before. He has competed for trophies and he has fought against the drop, so experience isn't a question mark.
Of his 24 seasons in professional football management, only once has a team Ranieri coached during the campaign suffered the drop. That was in 1999/2000 when he was at Atlético Madrid and the Spanish giant fell into the second division.
While it's true that Ranieri wasn't there when the relegation was confirmed at the end of the season, he had left them in a terrible position when he walked away after 26 rounds, leaving Los Rojiblancos 17th and just one point above the drop zone. There was an institutional crisis at the club and they entered administration, but the squad should have been good enough to survive. Ranieri, though, couldn't deal with the pressure. "I cannot do anything for the good of the club in these conditions," he said as he left. "It'd now be better to make a switch for a coach with more strength and energy than me, because I don't have any."
In other situations, though, he has shown he can handle the pressure of a survival of the fittest relegation battle. When he took Cagliari up to Serie A, he was able to keep them in the division by winning three and drawing five of the final eight matches of that 1990/91 campaign. In 2006/07, he took over at Parma for the final 16 matches and pulled them out of the relegation zone and into 12th place by winning seven, drawing six and losing just three of those final fixtures.
He hasn't been involved in any other relegation scraps, although it could be argued that the 2015/16 season with Leicester was supposed to be one. However, Ranieri's side were so strong that they ended up shocking the world and winning the league. The next year started off poorly, and the Foxes were 17th when he was sacked after 25 matches, but he was not given the chance to try to pull them out of danger.
At Fulham, he will be given that chance and will start off with a home match against Southampton, a trip to former club Chelsea and then a home clash with his other former English club Leicester.
Click here to subscribe to our preview, report & stats service. Coverage of 50+ tournaments with daily updates before and after games!

Featured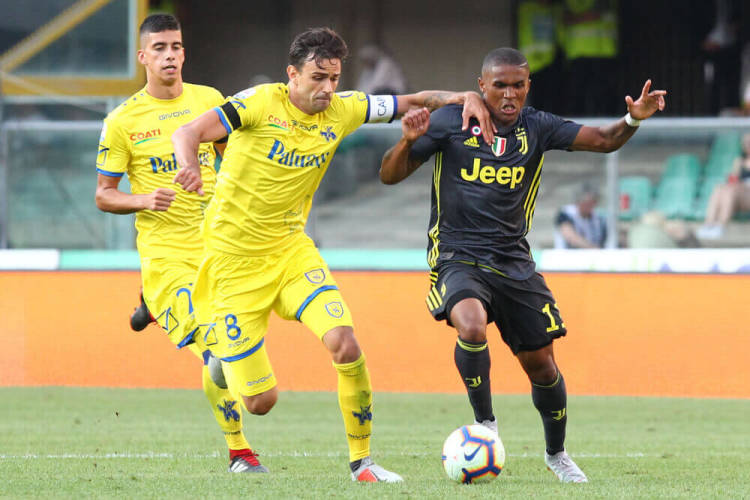 "When Donkeys fly, we will have a derby in Serie A...
356
match previews updated