PSG in transition in 2016/17
20.09.2016 14:54:45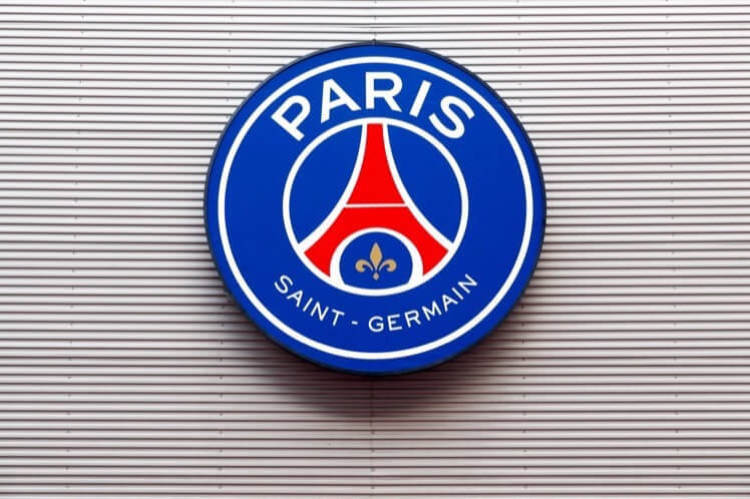 When Paris Saint-Germain took the decision in the summer to sack head coach Laurent Blanc after winning successive domestic trebles it sent a very clear message: the Champions League is the Parc des Princes side's target.
Unai Emery, a specialist in the Europa League but untested at a European superpower, has been the man tasked with ensuring the French giants progress past the quarter-final stages, where they have stumbled in each of the last four seasons.
Teething problems
The Spaniard has made an unconvincing start in the French capital, though there have been encouraging signs in recent games.
Blanc's plan last year revolved around making a sprint start to Ligue 1 and focussing attention on the Champions League after Christmas. While this allowed PSG to dominate with unprecedented ease on the domestic scene, they had ran out of gas by the time they limped out of the Champions League against Manchester City.
Emery's beginnings have been rather more cautious. PSG are very much in a state of transition, having seen Zlatan Ibrahimovic depart and David Luiz surprisingly sold at the end of the August transfer window.
But the coach has been given an awkward hand to work with by sporting director Patrick Kluivert. While some areas of the squad look replete with talent – there are six very capable central midfielders, for example – there are other sectors that look threadbare. Beyond Edinson Cavani in attack, there is no recognised senior option to play as a No.9.
The tools he has have forced the coach away from his favoured 4-2-3-1 system thus far, and into the 4-3-3 that was regularly used under Blanc. Having played swift counter-attacking football at Sevilla, he is having to adopt a more patient game in Paris, with his side controlling 62 per cent of the ball in their matches to date – a huge figure.
"He wants constant pressing and a lot of running," midfielder Adrien Rabiot admitted after the 6-0 win over Caen in mid-September.
Cavani misfires on the big stage
It was PSG's outstanding performance of the campaign to date and undoubtedly the benchmark as to what Emery is trying to achieve. They were dynamic going forward, with Edinson Cavani finally hitting his straps after a thoroughly mediocre start to the season by scoring four times in the opening half. He was aided by full-backs Maxwell and Thomas Meunier, who were dynamic in their display, despite both being second choice this term.
If that level can be reached on a regular basis, there is little doubt that PSG could be a threat in Europe.
But the early signs in the Champions League are that will not be the case. Cavani produced a hapless performance in the 1-1 draw against Arsenal, raising questions over his suitability as the leading – and indeed only – centre forward in a team with such high aspirations. PSG should have won the match by several goals, yet the draw leaves them already vulnerable to finishing second in their group and therefore being pitted against a real giant in the first knockout round.
Balancing act
Then there is the question of balance. Can Emery keep everyone in his panel happy?
Of course, there will be few issues in the defence, where everyone knows their role. Marquinhos is arguably the brightest prospect at centre-back in world football and has shown he is amply good enough to replace David Luiz. Indeed, he is perhaps an upgrade, while Emery's faith in youngster Presnel Kimpembe appears to be paying off.
Depth in this sector, though, is a problem. Already this term they have been forced to use holding midfielder Thiago Motta as an auxiliary defender due to a lack of numbers – an incredible state of play for a team so rich in resources and apparently eager to challenge for the very top titles.
Keeping the midfield unit happy will be a tough job. There are six international players vying for only three berths, and while it speaks volumes about the strength of the panel, there are bound to be a few disgruntled men at certain points of the campaign.
Offensive issues
Hatem Ben Arfa already seems to be edging towards the exit mere weeks after arriving on a free transfer from Nice. Reports suggest his spikey personality has not found favour with Emery, who was upset that the playmaker returned from holiday five kilos overweight. Poor performances have not helped the flair-packed attacker, yet he has been estranged from the squad lately, with his work rate and ability to fit into the squad under question.
With Jese hardly excelling in his formative weeks, and stronger on the wings in any case, Cavani is the undisputed starter in attack, but his unpredictability, particularly in big matches, is to the detriment of the side. The Uruguayan might have scored four versus Caen, but it is not such fixtures that will define PSG's campaign – and in any case, in hitting the target with 47% of his shots, he is rated only 17th in Ligue 1 of the 50 players who have had seven or more efforts this season.
Losing Ibrahimovic has been a blow that they have been unable or unwilling to fully recover from. Transitioning away from relying on him was always going to be a difficult process, yet their approach so far has been something akin to closing their eyes and hoping for the best.
Though PSG are expected, still, to go on and win Ligue 1, it seems they will face a very real challenge from Monaco, who have defeated them 3-1 this term and are setting the pace at the top of the standings. A challenging period, however, has been made more complicated by transfer mismanagement and the dream of the Champions League appears as distant as ever.
Featured
Ligue 1 is noted as one of Europe's chief export...
358
match previews updated