How Xavi has turned around Barcelona's fortunes.
01.04.2022 18:33:41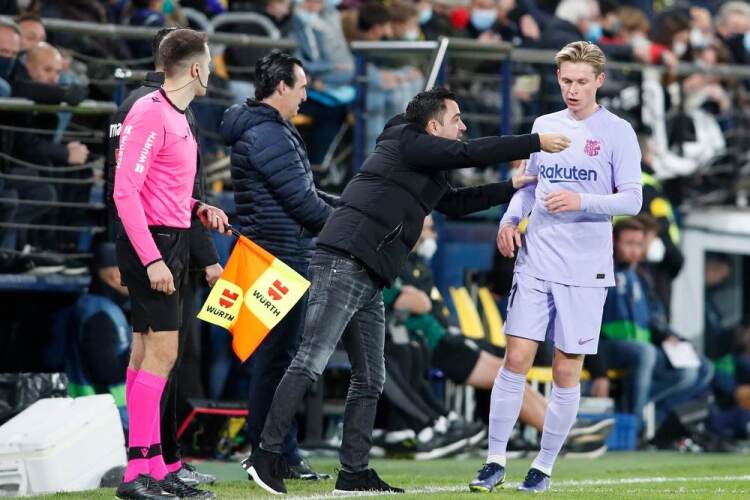 Barcelona were ninth in La Liga when Xavi took over as manager but now sit third
The team won 4-0 away at Real Madrid in El Clasico last month
Xavi's signings, including a returning Dani Alves, have started well
The former Al Sadd manager has reportedly introduced strict rules
It's not been an easy few years for anyone associated with FC Barcelona. After the almost unprecedented success the club saw during the late 2000s and early 2010s, any team would struggle with the inevitable transition. Losing one of the best managers in world football, Pep Guardiola, would be a blow for anyone, as would the departures of hugely influential talents like Xavi and Andres Iniesta.
Fast forward another seven or so years, and Xavi's back at the club again, this time as manager, taking them back up to third in the table. But an awful lot has happened in between…
The decline
The last of Barcelona's truly great seasons was the 2014-15 season, the first with Luis Suarez and the famous MSN strikeforce, who scored a combined 122 goals in all competitions to set their club on the way to a LaLiga, Copa del Rey, and Champions League treble. It was also legendary midfielder Xavi's last season with the club. Admittedly, there was the transfer ban controversy during the summer beforehand, but Barca's on-field activities didn't seem to be too seriously affected.
We can point to the departure of Neymar in 2017 as the moment when things really went pear-shaped. Despite questionable form in Europe, Barcelona won LaLiga in 2015/16 and while losing out to Real Madridin 2016/17, a three-point gap wasn't the end of the world. 2017/18, the first season of the post-Neymar era, saw Barca win the league, but getting knocked out of the Champions League at the quarter-final stage by Roma was hardly something even the most sympathetic Barcelona fan would be happy with.
2019/20 was probably the nadir. It was the club's first trophyless season since 2007/2008. Big-money buys like Antoine Griezmann, Frenkie de Jong and, erm Martin Braithwaite failed to hit the heights expected of them, they finished second in the league, got knocked out of the Copa del Rey at the quarter-final stage, and got walloped 8-2 by Bayern Munich in the Champions League, suffering the ignominy of Philippe Coutinho nabbing a brace against his parent club. Remarkably, seven of the eleven who started against Bayern are still at the club:
Marc-André ter Stegen (still at Barcelona)
Nélson Semedo (moved to Wolverhampton Wanderers in 2020)
Gerard Piqué (still at Barcelona)
Clément Lenglet (still at Barcelona)
Jordi Alba (still at Barcelona)
Sergi Roberto (still at Barcelona)
Sergio Busquets (still at Barcelona)
Frenkie de Jong (still at Barcelona)
Arturo Vidal (moved to Inter Milan in 2020)
Lionel Messi (moved to Paris Saint-Germain in 2021)
Luis Suárez (moved to Atlético Madrid in 2020)
However, it didn't get much better for a couple of years. Ronald Koeman was sacked in October after a disappointing start to the 2021/22 season. Enter Xavi!
The new era
After a carousel of managers who failed to win over the Camp Nou faithful, Xavi was certainly the romantic choice. An inexperienced manager – he was at Qatari side Al Sadd in his first managerial role – there was no guarantee he'd be a success, but so far, he's certainly made a positive impression.
He's been helped, too, by a new generation of talent coming through the ranks. 19-year-old midfielder Pedri is already a vital player for club and country, while fellow midfielder Gavi has made a huge impression at just 17. Then there's Ansu Fati, Nico Gonzalez, Alejandro Baldeand Abde Ezzalzouli, all aged 20 or under.
Barcelona's recent history has been punctuated by a whole load of big-money, big-disappointment signings, an apparent break with the club's philosophy and focus on their famed La Masia academy. According to Transfermarkt, the club have made 14 signings over £30m since Guardiola's departure in 2012 – just two, Neymar and Suárez, can be considered bonafide successes – though one Xavi signing in FerranTorres is well on his way to repaying his transfer fee too.
The loss of Messi is one that's going to be insurmountable, and it's sad for all concerned to see Sergio Aguero forced to retire so early into his Barcelona career, but getting Pierre-Emerick Aubameyang on a free transfer from Arsenal in the winter transfer window already looks to be a brilliant piece of business. As does the signing of Torres from Manchester City. While it might have been €55m, he's still only 22 and could make that fee seem like a bargain in the coming seasons.
Bringing Dani Alves back to the club is another decision that went down well with the football romantics, and while 39 next month he's been playing, and adds some much-needed experience and authority to a young dressing room. Adama Traore has also done well after being brought back to the club he left as a teenager, while Ousmane Dembele has surprised everyone after being expected to leave the club – surely a testament to Xavi's man-management abilities.
And there are the other players. Look at the seven who remain from the infamous 8-2 loss – Pique, Alba and Busquets remain at the club as their elder statesmen, while ter Stegen is still first-choice goalkeeper, and Frenkie de Jong is still only 24 and could still have a huge impact.
It was also reported that Xavi has implemented a range of strict rules after Koeman's more relaxed regime, bringing in fines, demanding early arrival to training, and making all players eat together. For this squad, clearly talented but perhaps lacking in a coherent identity, it has without question been effective in bringing them together and improving team chemistry.
While it's probably too late to mount a serious title challenge this season – a second place finish and perhaps the Europa League would realistically be the best-case scenario – Xavi has got supporters dreaming again. The 4-0 El Clasico victory in March would have been unthinkable just a few months ago, and while it doesn't come with a trophy, it halts Real Madrid's recent dominance in the derby and proves as a stark reminder that you can never write Barcelona off.
Barcelona have had a messy transition period after the era of Guardiola, Messi, Xavi and Iniesta, and question marks will continue to be raised around the boardroom politics of the club, but things feel as if they're finally looking up.
Click here for our Discounted Account Offer. Access previews and analysis on up to 5 tournaments for 30 days.
Featured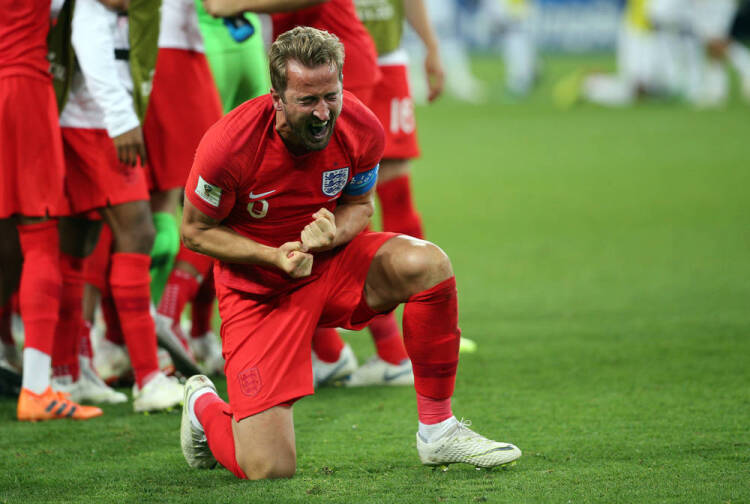 Although Gareth Southgate won't name his England s...
358
match previews updated