The Young Dreamers: which other La Masia graduates does Marc Guiu join at Barcelona?
24.10.2023 13:53:14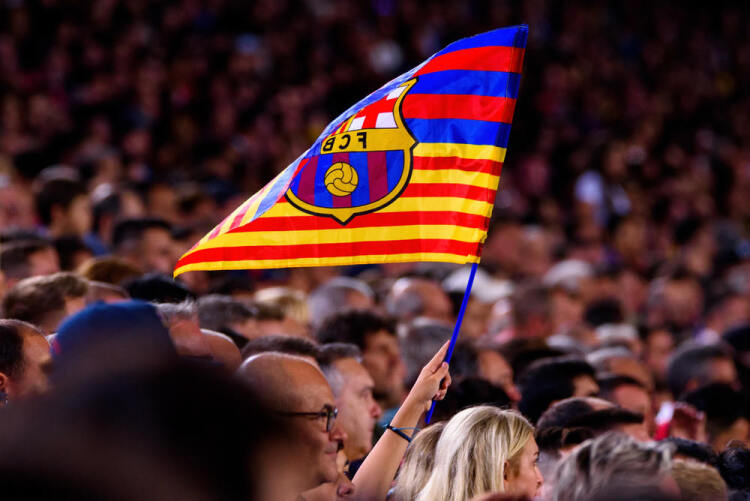 Some readers may be of a vintage that can remember the fictional adventures of Roy of the Rovers.
Roy Race, the eponymous hero, always seemed to come up trumps with winning goals in big games, while bagging the woman of his dreams and being a generally, all-round good egg in the process.
There was a Roy of the Rovers moment for young Marc Guiu earlier in October, with the 17-year-old coming off the bench to make his debut for Barcelona….and scoring the winning goal against Athletic Bilbao just 33 seconds later.
He was in tears on the pitch, his family was sobbing in the stands….it was a wholesome moment for a sport in which humanity is in short supply in this era of shady takeover deals and win-at-all-costs mentalities.
Talent Factory
Guiu is the latest product of Barcelona's legendary La Masia academy. The facility plays host to 300 youngsters of all ages, all of whom have one aim: to pull on the famous burgundy-and-blue shirt of Barca, or at the very least to make it as a professional footballer somewhere.
Combining a football education with more traditional schooling, all young players that have come through Barcelona's youth system are taught to play football the Barca way. That is, where technical ability, off-the-ball movement and tactical savvy outweighs everything else.
Most elite football clubs have an academy of some kind, but the fabled La Masia is different in that it brings the young players together in dormitory-style quarters helping to build bonds and break down walls. Barcelona have recruited youngsters from all over the world, but no matter where they have been plucked from, they benefit from on-site living and an education into the beautiful game that will set them up for their entire careers.
There will always be players who fail to make the grade in any youth contingent, but the success rate of La Masia is extraordinary. Barcelona won the 2009 Champions League with eight of their own homegrown talents in the team, while all of the individuals named below have also graduated from the set-up in Catalonia.
Lionel Messi
If you're going to write about famous Barcelona youth team graduates, it makes sense to start with a player considered by many to be the best of the modern era.
Lionel Messi was born in Argentina, of course, but after impressing Barca coaches during a trial, he was invited to take up residence at La Masia aged just 12. It's a story which involves the fabled tale of club director Charly Rexach drawing up a contract on a napkin, so eager was he to sign the youngster.
It was a huge move for the reserved teenager, who would alongside his peers Gerard Pique, Cesc Fabregas and Pedro, form a key part of the 'Baby Dream Team'; arguably the greatest generation of academy prospects in history, followed closely by Manchester United's Class of '92.
As for Messi's successes in adult football, well, they require little introduction….
Andres Iniesta & Xavi
It's amazing how closely linked the careers of Andres Iniesta and Xavi are.
Both tremendously gifted, diminutive midfielders, they successfully patrolled the middle of the park together for Barcelona for well over a decade, winning four editions of the Champions League and eight LaLiga titles into the bargain.
And if you need any further convincing about the success of La Masia, in 2010 Iniesta and Xavi finished second and third in the Ballon d'Or voting behind Messi, the first time that a single youth academy had produced the top three in the best player award.
Iniesta played his youth football in Albacete, and after impressing in a trial and being offered a place at La Masia aged 12, is said to have 'cried rivers' at the prospect of being away from home. Evidently, he would get over his fear.
Xavi, on the other hand, was Catalonian by birth and made the simple move into La Masia. "Like so many of the players, I started at La Masia at the age of eleven," he has recalled. "I can't ever imagine not playing for Barcelona, let alone not playing soccer for a career. I don't ever want to play anywhere else."
He got his wish, and everybody connected to FC Barcelona would benefit.
Carles Puyol
Historically, La Masia graduates have been famed for their technical skills and their grounding in the traditional total football, and tiki-taka stylings of the Barcelona senior team.
Carles Puyol, well, not so much. He was nicknamed El Tiburon (The Shark) by his teammates for his appetite for snapping into tackles, confirming that even one of the most possession-minded teams on the planet still need to perform the 'dark arts' well.
Besides which, Puyol could play a bit with the ball at his feet, and you don't captain Barcelona for a decade unless you've got something about you. And you don't win a World Cup, a European Championship, the Champions League three times or LaLiga on six occasions if you're lacking in ability.
Pep Guardiola
It's interesting that one of football's deepest and most interesting thinkers spent his formative years at La Masia.
Pep Guardiola's playing career wasn't exactly shabby. He won six LaLiga titles with Barcelona and the European Cup as well as an Olympic gold medal with Spain.
But it's as a coach that Pep has transcended the beautiful game, and he has made no secret of the importance that the 'Barcelona way' has had on the way he sees the sport. The La Masia graduate coached a team of academy youngsters in his first role as Barcelona B manager; a position that had set the wheels in motion for one of the most successful head coaches of the modern era.
Gavi
At this point, we have no idea what Gavi will go on to achieve in the game.
But the 19-year-old is the current poster boy for La Masia, joining the academy as an eleven-year-old before making his first-team debut having only just turned 17.
A La Liga champion and World Cup goalscorer while still in his teens, the world is Gavi's oyster. He is just the latest success story out of La Masia.
Click here for our Discounted Account Offer. Access updated previews and analysis on up to 5 tournaments for 30 days.
Featured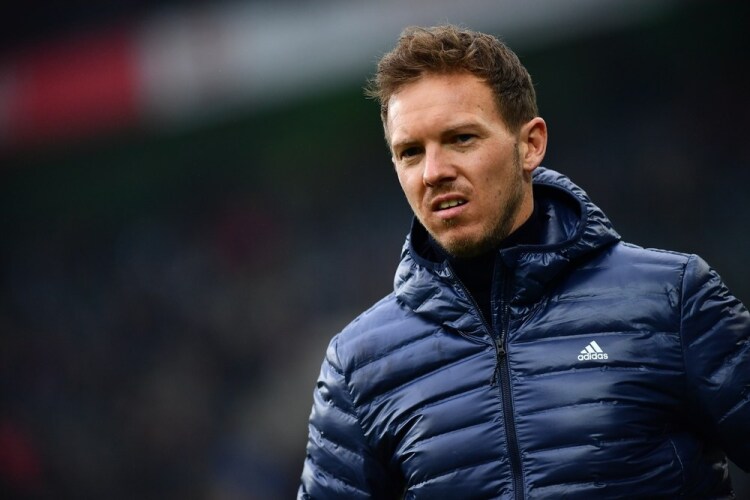 Former RB Leipzig and Bayern Munich boss Julian...
180
match previews updated