Five LaLiga2 youngsters destined for the top
17.02.2017 22:59:35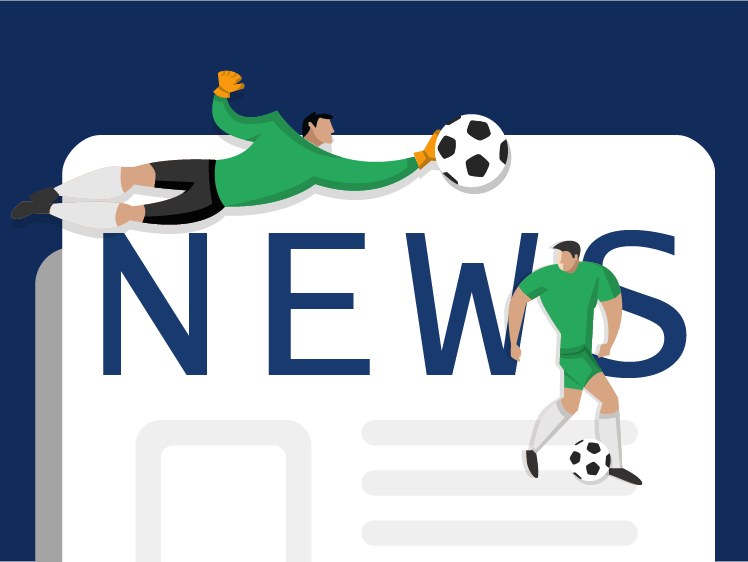 The Spanish second division, recently rebranded as LaLiga2, has been as competitive as ever in 2016/17 and it has been especially enjoyable to see so many young talents strutting their stuff. With so much at stake for every team, this division very quickly sorts out the men from the boys, but many youngsters have played well enough to become regulars for their respective clubs.
In particular, the following five under-23-year-olds have impressed enough to show that they are destined for the top. Whether as a result of promotion or a transfer, fans of Spain's top division can expect to see these players coming to a ground near them soon.
1. David Carmona (Sevilla Atlético)
One of the biggest surprises of this LaLiga2 season has been the performance of Sevilla Atlético, the B team of the Andalusian giants. They are the only B team in the division this season, but many predicted that they would struggle as much as the Athletic Club de Bilbao B team did in 2015/16, when they finished rock bottom. However, they have exceeded expectations and were even inside the promotion play-off spots as recently as January.
They did them stumble back towards mid-table, but their season has been an undeniable success and one of the reasons for that success has been the performance of their full-backs. The team has generally played with an orthodox back four and their 20-year-old right-back David Carmona has been incredibly successful in that system. As of mid-February, he had played the most minutes of the entire squad, had provided a couple of assists and had even impressed Jorge Sampaoli enough to be given a start in one of the Sevilla first team's Copa del Rey matches against Formentera. It surely won't be long before he makes a permanent promotion to the Andalusian side's first team.
2. José Manuel Arnáiz (Real Valladolid)
It is no surprise that Sevilla Atlético have the youngest squad in the division, given that they are by definition a youth team, but Real Valladolid boast the second youngest squad in the league and they have been doing similarly well and are pushing to earn a promotion play-off spot.
At 21 years of age, José Manuel Arnáiz is one of their youngest players, yet he has also been one of their most important, scoring eight goals by mid-February to make him the team's top goalscorer. He has also shown that he can link up well with teammates by providing four assists so far. It is especially impressive that he has been having such an impact in the opposition's penalty area given that he is not a striker, rather a left winger. Yet his talent has been able to shine through from that wide position and he is destined for the top division, whether with Real Valladolid or via a move away.
3. Brandon (Real Mallorca)
Two thirds of the way through the LaLiga2 season, only one player had managed to score a hat-trick and that was Real Mallorca's 22-year-old Brandon. He was born on the Balearic Islands and has come through all of the Real Mallorca youth teams, making his debut for the first team in 2012 when they were in the first division.
Mallorca have now fallen into the second tier and, just like last season, they are once again fighting relegation, but Brandon remains one of their bright sparks. He has scored eight league goals and provided three assists from a variety of attacking positions, meaning he has been involved in 44% of the struggling team's La Liga 2 goals, while he also netted for them in the Copa del Rey. He is the youngest player to win La Liga 2's Player of the Month award so far this campaign, which he did for his performances in October, the month in which he scored all three goals in a 3-0 win over Huesca.
4. Sergio Herrera (Huesca)
The only goalkeeper on this list is Sergio Herrera and he merits an inclusion for his outstanding performances wearing Huesca's goalkeeping gloves. In the 2015/16 season, Huesca were one of the worst teams when it came to the goalkeeping position, but they put their faith in 23-year-old Herrera last summer by signing him from third tier Amorebieta and they have been rewarded for that decision.
As of mid-February, he was second in the running for the Zamora Trophy, which is presented to the goalkeeper with the lowest goals-to-games ratio, with his average at that point of the season sitting at just 1.12 goals conceded per match. Not only has he been impressive in making one-on-one saves, but his general composure in passing and in dealing with crosses suggests his future lies in the first division.
At the two-thirds stage of the season, Levante have clearly been the best team and they quickly developed a major points advantage at the top of the table as they aim to secure an immediate promotion back to LaLiga, following last season's relegation. They are another team to have benefitted from giving youth a chance, as they have the third youngest average age of all 22 teams, and one of their most promising youngsters is David Remeseiro Salgueiro, known footballistically as Jason.
The man from Galicia came through Deportivo de La Coruña's youth system before making his way to the east coast and he has thrived at the Ciutat de Valencia Stadium, making the right-attacking-midfield position of the team's 4-2-3-1 system his own. Roger Martí may be the team's top scorer with 17 goals, but Jason's tally of eight goals makes the 22-year-old their second top scorer and they are actually more successful when he is on the pitch than when Martí is on the pitch, demonstrating the work Jason does away from the opposition goal. As of mid-February, Levante won 2.20 points per game when Jason played, but just 2.12 when Martí (the man who has been grabbing most of the headlines) was on the pitch.
58
match previews updated