Barnet FC & Coronavirus: uncertainty in the English lower leagues
24.03.2020 10:14:05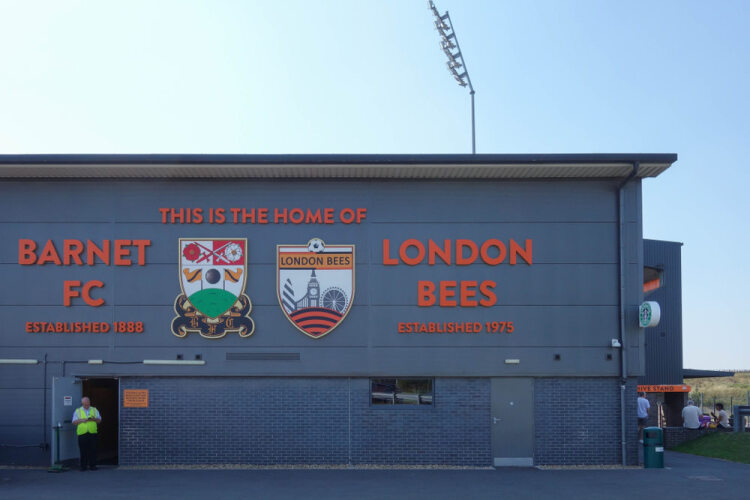 Broadcasting the Premier League is worth mega-money worldwide, and they'd do anything to ensure that games continue to be shown as normal.
They did try to muddle on for as long as possible following the outbreak of Covid-19, until Mikel Arteta's infection brought the stark reality of the situation to the fore.
With the news that league football was to be stopped completely, Barnet Chairman Anthony Kleanthous made the decision to lay off all 60 of his non-playing staff, citing the coronavirus as one of the main reasons behind his decision.
With sport seemingly off for the foreseeable future, how will lower league football cope with decreased revenue in these confusing times, and is Barnet the first of many clubs that are going to take extreme measures?
A world without football?
While many fans around the world are bemoaning the lack of Champions League football and the postponement of Euro 2020, most large clubs will be able to take the financial hit for the time being.
Match day revenue is paltry in comparison to overall revenues for larger sides, who could probably get away with letting supporters in for free without a noticeable difference. The inverse is also true, as the further down the pyramid you go, the more important game day revenue is to ensure a club is able to run within their means.
For any of the lower league teams that have suffered hardship in recent years, the news that Barnet are preparing to let go of all playing staff is worrying. Is their club close to suffering a similar fate, or is Barnet in a unique situation compared to the others?
The Reason, or a Reason?
When you look at Barnet's statement, it's clear they've been bracing to take a hit for a while. Kleanthous noted;
"Since relegation (from the English Football League), we have seen a general drop in crowd attendances of 50%, whilst general costs have increased resulting in operational losses of approximately £100,000 per month."
It's clearly not sustainable. He went on to add:
"Parachute funding has also now come to an end and we are unable to carry on with our existing setup into next season without this additional financing in place. This means changes to staff numbers and the need to prepare for life with significantly reduced crowds and funding. This is now sadly our reality."
When you lay it out bare, Barnet were clearly struggling financially despite being in with a long shot of making the play-offs in the Conference Premier.
After their relegation from the EFL at the end of the 2017-2018 season, they were due to lose academy funding at the start of the 2020/21 campaign, so it makes sense that they've begun to shed staff and players in response.
A few days later, Kleanthous took the opportunity to make a further statement, hoping the FA would bend the rules to allow them to keep their Category 3 Academy for another season;
"We have requested for them to extend our Academy license so we don't have to make people redundant."
While Barnet clearly knew the rules surrounding funding, it seems unjust that they haven't had the chance to finish the season off, to see if they could gain promotion through merit. On the other hand, the FA could open themselves up for litigation if they make an exception, so is there any other solution?
Government Intervention?
At this moment in time, it's hard to predict just how long football will be off the agenda for. At least a month or two seems more than likely, which could be a death knell for clubs that will see expensive facilities going unused in the meantime.
LaLiga President Javier Tebas is hopeful of an early return after speaking to Marca in a recent interview;
"In mid-May we should be able to be back on with all European competitions. All of them. Of course, it depends on how the pandemic evolves. It could be before, but that is the date we've got in mind about being able to resume."
For now, it seems like the government will pick up some of the slack for football clubs, as they'll pay 80% of wages which will cover most backroom staff.
The FA are also well placed to make any changes to rules or exemptions for clubs in the meantime, while they can also look to put pressure on the Premier League if they're desperate for funding to keep the club afloat.
Covid 19 and Football
In the grand scheme of things, these past few weeks have highlighted just how important football is, but also the precariousness of everything we've come to know in a post-war world. Instead of bullets or drones, the enemy is decidedly more sinister, and could strike at any moment.
Barnet's non-playing staff were yet another casualty of a virus we don't yet understand, which has also attacked football with relentless aggression around the world.
It's unlikely that the club will receive any special treatment in the meantime, but they were losing £100,000 per month in the National League, with a massive loss of revenue on the horizon as games were cancelled. It's understandable that staff were let go, even if it's far from ideal for the individuals affected.
Football needs to get started soon if smaller clubs are to have any chance of recovering, and supporters will be clamouring to get to the ground as soon as they're allowed to do so. Fans are acutely aware of the lack of live sport right now, but the clubs themselves could also be victims if we're not careful.
Click here to subscribe to our preview, report & stats service. Coverage of 50+ tournaments with daily updates before and after games.
Featured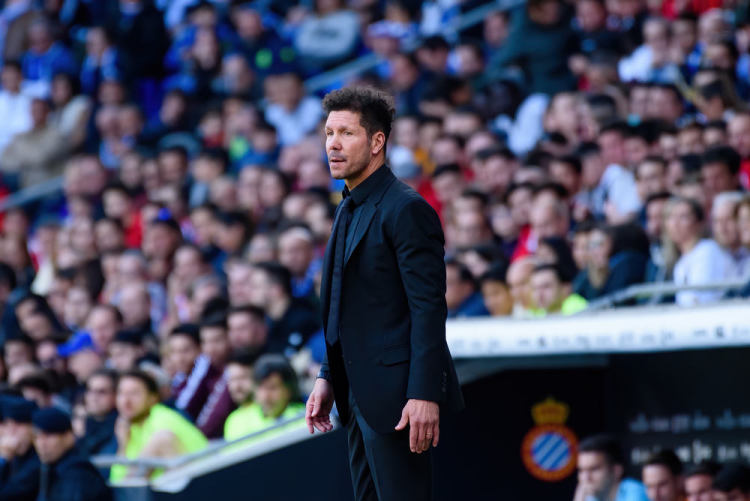 Which coaches have had a great calendar year so...
34
match previews updated