VAR in the Premier League: Is it working?
16.10.2019 14:48:13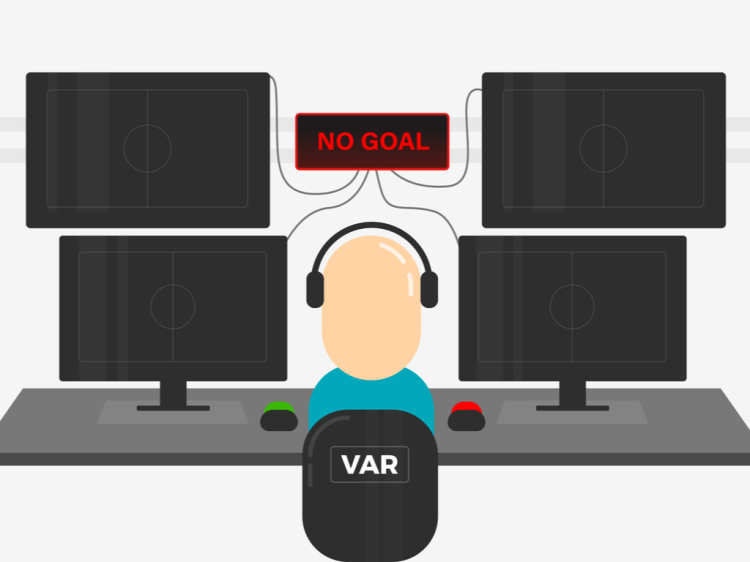 It has altered the table, although only mostly in mid-table

Six clubs haven't seen their position change at all

Fans are unhappy at the stoppages and the lack of communication
After a few years of the occasional VAR glimpse, whether in the World Cup, FA Cup or when watching a match in an overseas league, English football fans were finally put onto a full dose of Video Assistant Referee (VAR) this past summer. After Premier League clubs voted against introducing the system for the 2018/19 season, its eventual arrival was inevitable and it landed in the top flight of English football at the beginning of the current campaign.
The response to VAR has been mixed, to say the least. Some like it, while others absolutely hate it. While there are so many aspects to evaluate, let's look at two ways in which VAR can affect the game: the actual outcomes of matches and the enjoyment of the sport.
Has it changed the outcomes of matches?
It's early days for VAR, but it has already been used considerably in the Premier League. By October 1st, it had already directly affected 15 goals, according to ESPN. Some clubs benefitted, while some were negatively impacted by this, but the overall Premier League table hasn't been altered too much by the technology.
A table put together by UCFB after matchday seven showed what the league standings would look like without any VAR, purely based on awarding or disallowing the goals and penalties that were given or taken away as a result of the system. Below is the table (after matchday seven) without VAR and, in parenthesis, the points and positional difference for each club.
Premier League table without VAR
1. Liverpool: 19 points (2 points less, 0 places higher/lower)
2. Manchester City: 18 points (2 points more, 0 places higher/lower)
3. Leicester: 13 points (1 point less, 0 places higher/lower)
4. West Ham: 13 points (1 point more, 1 place higher)
5. Chelsea: 12 points (1 point more, 2 places higher)
6. Manchester United: 11 points (2 points more, 4 places higher)
7. Arsenal: 11 points (1 point less, 3 places lower)
8. Crystal Palace: 11 points (0 points more/less, 1 place higher)
9. Tottenham: 10 points (1 point less, 3 places lower)
10. Bournemouth: 10 points (1 point less, 2 places lower)
11. Sheffield United: 9 points (1 point more, 1 place higher)
12: Wolves: 9 points (2 points more, 1 place higher)
13. Burnley: 8 points (1 point less, 2 places lower)
14. Brighton: 8 points (2 points more, 2 places higher)
15. Aston Villa: 7 points (2 points more, 3 places higher)
16. Everton: 7 points (0 points more/less, 1 place lower)
17. Norwich: 6 points (0 points more/less, 0 places higher/lower)
18. Southampton: 5 points (2 points less, 4 places lower)
19. Newcastle: 5 points (0 points more/less, 0 places higher/lower)
20. Watford: 2 points (0 points more/less, 0 places higher/lower)
From the table, it's clear that VAR has affected every team somewhat, but it also shows that few teams have been massively affected. 15 of the 20 teams are within two positions of their actual positions, with only Manchester United, Arsenal, Tottenham, Aston Villa and Southampton having seen their place in the standings significantly altered. Over the course of a season and after more than seven matches, though, you'd hope that this would even out in the same way that it has always been said that refereeing decisions would even out over 38 fixtures.
There are even six teams whose league position hasn't changed at all and five teams that haven't had their points total change at all. Interestingly, these teams are mostly the ones at the very top or very bottom of the table, meaning that the most important positions in terms of the title and relegation have been unaltered.
So is VAR making football fairer? Yes, although the ultimate impact of this is only slight – at least for now.
Has it changed the enjoyment of matches?
Yes, it does seem as though VAR is making football that little bit more frustrating for Premier League fans to watch. Every time there is a call that takes several minutes to solve or that is so marginal that some fans find it unfair, social media erupts with discontent and the same murmurings are heard in the terraces at the grounds.
As Gary Lineker, the face of Match of the Day, tweeted: "Even though it's worked for Leicester today, the way VAR is being used is crap. Could and should benefit the game but at present it's sucking the life out of it."
One issue is the fact that this new system that has such a major impact on the match is such an unknown for the supporters inside the stadium. The referee may be able to communicate with the players to explain what has happened or why a goal has been chalked off, but the paying fans aren't kept in the loop. "Within literally seconds we're getting complaints in the stadium from people that paid £30, £40, £50 or £60 to watch the game, saying, 'Look, I don't know what's going on'," lamented Brighton chief executive and deputy chairman Paul Barber in an interview with The Evening Standard.
It's clear that there are teething problems, just as there have been in most other leagues and competitions that have used VAR. But ask fans of the Bundesliga or LaLiga if they think VAR has gotten better since the first awkward weekends of its use and most would surely answer 'yes'.
Premier League executives will meet during the November international break to further discuss VAR and how they can improve it. It does seem to be making the league fairer, impacting the standings a little, but the main priority now is ensuring the beautiful game continues to be enjoyed as much as it always has been.
Click here to subscribe to our preview, report & stats service. Coverage of 50+ tournaments with daily updates before and after games!
Featured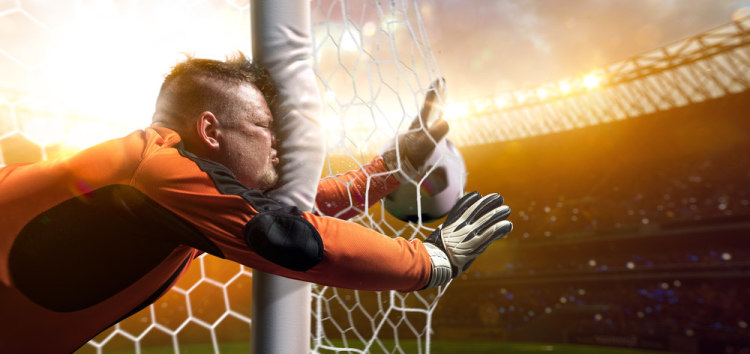 There have been some hilarious moments over the...
355
match previews updated