Football down, but not out! All eyes on the Belarusian Premier League.
03.04.2020 14:48:43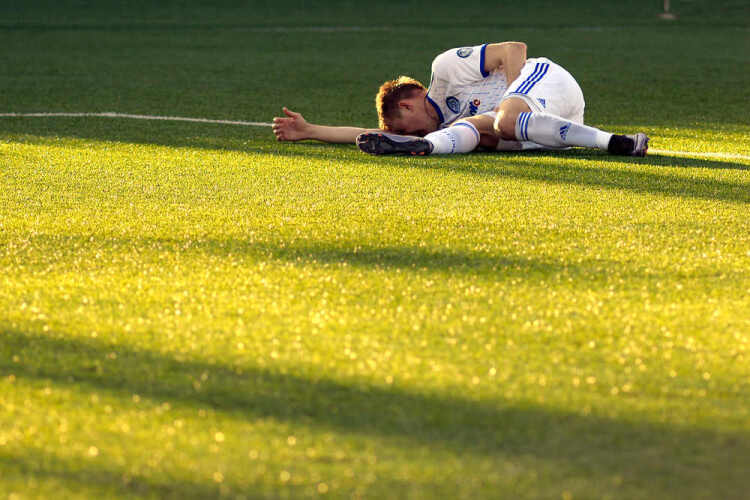 Belarus are one of the few countries with active football at the moment

With a lack of high-profile names, the league could benefit from the attention

Belarusian football is being aired across the world from Russia to India to Israel

Dynamo Brest are the current champions, and will be hoping to retain their crown
Finding it difficult to cope with the lack of football at the moment? At least the Belarusian domestic season is still going ahead (perhaps not the smartest idea while there's literally a global pandemic, lads?) but there's not an awful lot known about football in the former Soviet nation.
If your knowledge about football in Belarus is limited to former Arsenal and Barcelona midfielder Alexander Hleb and European football mainstays BATE Borisov, you're not alone. So, we thought we'd delve in and find out some more about some of the few matches that are still going ahead.
The top division
The Belarusian Premier League, or Vysheyshaya Liga, is the highest division in Belarus. Although it comprises 16 teams, there aren't many household names. BATE Borisov are probably the most well-known outside of the country, although they only managed to finish in second place last term. Dynamo Brest, in the south-west of the country near the Polish border, won their first Premier League title after an impressive campaign.
It's found itself with some unexpected popularity, and the country's football federation has even signed deals for matches to be broadcast in a number of countries around the world, including India and neighbouring Russia.
The 2020 season is still in its infancy, with just two matchdays so far. Four teams are joint-top with two wins in two: FC Minsk, Energetik-BGU, Isloch and Torpedo-BelAZ. Last seasons champions Dynamo Brest are just behind them in fifth, while somewhat surprisingly traditional heavyweights BATE and Dinamo Minsk are both amongst the bottom four, who have all lost their opening two matches.
No big names
Belarusian matches are being shown all over the world, but are there any players who the average punter will be able to recognise? Senior Ukraine centre-back Yevhen Khacheridi, formerly of Dynamo Kyiv and PAOK, made his Ukraine debut against England back in 2009, and now turns out for Dynamo Brest. It probably says a lot that he's one of the most recognizable players in the league. Hleb might have had five separate spells at BATE Borisov, but has now retired, his last team being their league rivals Isloch.
Interestingly, former MK Dons and Oxford United midfielder Peter Leven was working at the league champions when they won last season. The 36 year old only recently left the coaching staff of Dynamo Brest due to the coronavirus outbreak and wanting to join his family in the UK for the time being. Belarus might not be the first destination that springs to mind for British professionals, but by all accounts Leven enjoyed his time in the country.
And what about the Belarus national team? International football might be halted for now, but the vast majority of the squad play in their country's domestic league. Midfield veteran Stanislaw Drahun has been at BATE Borisov since 2017, while Belarus captain Alyaksandr Martynovich started out at the now-defunct RUOR Minsk as well as Dinamo Minsk, before moving to Russia with Krasnodar back in 2010.
This season and beyond
Back to the current season, what can we expect from the next rounds of fixtures? The game to watch this coming weekend will be Energetik-BGU v FC Minsk, with both teams aiming to maintain their 100% start to the season. Elsewhere, Torpedo-BelAZ are away at traditional heavyweights Dinamo Minsk, who are of course pointless thus far, while two of the other teams at the bottom, Belshina and Gorodeya, play each other on Friday afternoon as both aim to get off the mark in the league this season.
Of course, there's more than one league in the Belarusian football pyramid. The younger Hleb brother, Vyacheslav, plays for FC Arsenal Dzerzhinsk in the second tier, confusingly titled the Belarusian First League. There's also the Belarusian Second League – it seems that there the entire pyramid is still firmly ready to play.
There's pressure on Belarus to call a halt to the football, however. The players' union Fifpro described the situation as "frankly not comprehendible", as almost every other league has suspended their seasons. Belarus might not be as heavily affected as countries like Spain and Italy, but there should at least be some measures in place to halt the potential spread of coronavirus around the country.
Could Belarusian football stick around in the consciousness of football fans abroad once the Premier League and co. return to action? It might not have the star names or the glitz and glamour that we're used to, but perhaps a few teams will find themselves with something of a cult following overseas. It wouldn't be too surprising to see somebody like Daniel Farke or Graham Potter unearth a gem at Norwich and Brighton respectively, either.
Click here to subscribe to our preview, report & stats service. Coverage of 50+ tournaments with daily updates before and after games.

Featured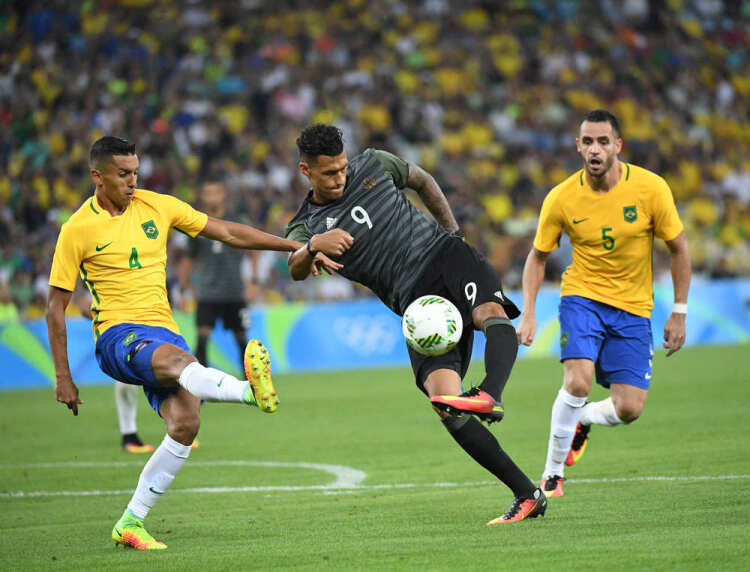 Despite putting up a brave front, Japan bowed to t...
48
match previews updated