Doncaster Rovers: Don and Dusted in League One?
16.09.2021 18:57:43
Doncaster Rovers are in terrible form, and lie at the foot of the League One table after a disappointing loss to Wigan in which they had a single shot on target. Do they have what it takes to stay up after one of the worst runs seen in recent years?
Furthermore, why have they started imitating a lead balloon, and is there any chance that they can halt the slide and get back to winning ways?
2020/21: A Season to Forget
Never mind a drop in form. The Reds have completely collapsed over the last 18 months. It's hard to believe that they were actually third in February last year, before a run of form that saw more reds than Granit Xhaka.
Check the FTN Universal Player Grids 20/21 & 21/22 to see form since their 3-2 win over Oxford United back in February 2021:
Worse still, they were still in the play-off spots until Week 34 of last season, and ended 14th overall. But why did they capitulate so spectacularly, and are there any lessons to be learned from their dismal displays last season?
Give Me Moore
Darren Moore was at the helm for 18 months, leaving to take over as Sheffield Wednesday manager on March 1st 2021. At first glance, he appears to bear the brunt of the blame for the team left behind, given it coincides with the L streak.
Chairman David Blunt said;
"Our ambitions remain to achieve a top-six finish and we hope and expect that [defender Andy Butler] will use this time to put himself in the prime position to secure the role on a permanent basis at the end of the season. Andy's first priority will be to halt the team's recent run of poor form and put our season back on track."
To that end, the side managed back-to-back wins at first, but eventually fell away into repeated losses. Butler had been groomed for the position, although he ended up winning just four of his 18 matches in charge by the end of the season.
Next up was Richie Wellens, who previously made 199 appearances for the club and was part of the team which earned promotion to the Championship in 2008. Wellens has won League Two as a manager with Swindon Town, and won the EFL Trophy with Salford City.
The point is, he's a solid manager at that level, yet his team are currently planted at the bottom of the table with just one point from seven games.
With that in mind, could the issues lie elsewhere, rather than being down to the head coach?
2020/21: The January Transfer Window
Former Manchester United youth Ben Whiteman was their captain at the time, bossing the midfield in both attack and defence. He was ripped away from Doncaster in the 2020/21 January transfer window, going for a reported fee of £1.6 million.
It was an offer they couldn't refuse, but they had nobody to fill his shoes on the field.
They signed ex-Crystal Palace and Tottenham Hotspur midfielder John Bostock on an 18-month deal, along with Brentford keeper Ellery Balcombe and Barnsley winger Elliot Simoes.
Bostock is a former prodigy, having made his league debut on 29 October 2007 at the age of 15 years and 287 days for Palace as their youngest ever player on record.
However, a number of smaller injuries have stymied his progress for his new side, and he hasn't been a true replacement for the sheer presence of Whiteman in the middle of the park.
What to Expect This Season
Doncaster Rovers have a good manager, and the remnants of a squad that were challenging for automatic promotion last year.
You'd think that they should be able to survive this season, but it's worth noting that they've started games with a front three consisting of full-backs Charlie Seaman and Tommy Rowe and midfielder Matt Smith playing as a false nine.
That was seen in a 2-0 loss to 10-man Rotherham at the end of August, which caused Wellens to lament;
"When you're working with inexperienced players, sometimes it takes time to get the message across. I'm not going to lose faith in these players because we're not bad but we do need a helping hand up front, we know that. But to come away and not have our supporters not see any real chance in the last half-hour, I'm gutted for them."
Wellens has dug deep to find a striker, having entered the free agent market after missing out on Sunderland's Aiden O'Brien, and failing to sign Will Grigg. (The loss of O'Brien is especially painful as it was due to an administrative error by the Black Cats.
Instead, Wellens' former Leicester City teammate Joe Dodoo has taken up the mantle, agreeing to a two-year deal earlier this month.
Dodoo has never been the most prolific forward, having scored four goals in 20 appearances for Wigan in 2020-21.
He's still likely to do better than a midfielder playing up top, as Wellens has been forced to summon his 'inner Pep' to make things work in the meantime.
Doncaster Rovers: Don and Dusted in League One?
An early run of bad games is one thing, and it paints a somber picture when coupled with their form over the latter half of last season.
However, they still have a decent squad, and Rovers have a chance to turn the tide under Wellens.
He also has the backing of chief executive Gavin Baldwin, who told the BBC;
"From our point of view, we have a track record as a board of supporting the manager. In the Darren Ferguson era when we got relegated to League Two, we knew Darren had a plan and we believed in what he was trying to do. We understand results may go against us, that is sport. But ultimately, keeping the right things, it will come right. As long as Richie is doing the right things and there is a plan, then he will get the board's full support."
Click here to subscribe to our preview, report & stats service. Coverage of 50+ tournaments with daily updates before and after games.
Featured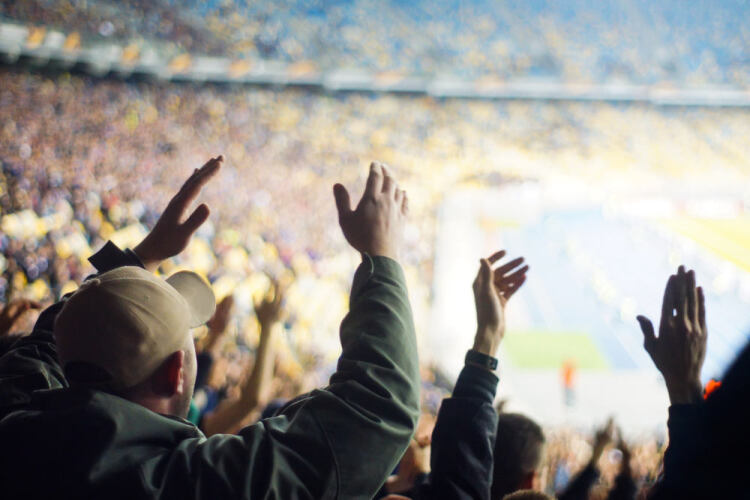 Going into the first international break of the...
262
match previews updated