The Scottish Premier League – It's just not Celtic!
29.10.2018 13:43:16
There's something odd about the Scottish Premier League (SPL) after the opening quarter of fixtures – Celtic are not running away with it.
Hearts have surprised everybody and currently sit clear at the top. Celtic have been out of sorts while 'Steven Gerrard's Rangers' are in the mix too. Aberdeen have disappointed but Hibs have impressed with Neil Lennon at the helm. Kilmarnock and Livingston are also up there.
Sadly there's no involvement from the SPL in the Champions League. Some teams didn't even qualify for the Europa League. The SPL is a competitive league this season, but quality is a rare commodity.
Hearts off to a flyer
Hearts finished last season in 6thplace and a mere 33 points adrift of the champions, Celtic. So, not much was expected of them this season. Yet after 10 games they were sitting six points clear of Celtic.
They were undefeated in their opening seven games that included a win over Celtic. However, a dreadful first half at Ibrox saw them lose 3-1 to Rangers, but they since bounced back with consecutive wins.
Craig Levein said: 'It's been a fantastic start and all credit to the players.'
The messy saga of Kyle Lafferty's departure to Rangers hasn't affected them yet. Steven Naismith seems rejuvenated and set for a 20-goal season.
Celtic and the Rodgers problem
Brendan Rodgers knows nothing but domestic success at Celtic. This season Celtic were heavily backed to complete an unprecedented treble of trebles (league, League Cup and Scottish Cup).
Transfer market dealings were muted in the summer and Rodgers didn't get the men he wanted. Celtic were undercooked for the Champion's League qualifiers and came unstuck against the first quality they met (AEK Athens).
Tensions between Rodgers and the Celtic board have emerged. Rodgers wanted to spend and improve while the board thought they could continue to prosper with what they already had. So far Rodgers has been proved right and persistent rumours of Rodgers being tempted back to English football won't go away.
Steven Gerrard's Rangers
Steven Gerrard's appointment as Rangers boss was huge news in Scotland. If you listen to sound bites from the Scottish media you would think the team had been renamed 'Steven Gerrard's Rangers'.
The step from managing Liverpool's youths to Rangers in the SPL was a huge won. However, he's yet to put a serious foot wrong and has overseen a strong run in the Europa League. While results haven't been stunning in the league, at least they are within touching distance of arch-rivals Celtic.
Rangers will always have huge potential, but the spectre of another financial implosion is never far away despite their denials. Is Gerrard there for the long term or is he using Rangers as a stepping stone for a job back in England?
The other contenders
Hibs can be pleasing on the eye and Neil Lennon certainly has a competitive team. However, Hibs simply don't have the money to finance a real push at the title. Their season is all about European qualification.
Newly promoted Livingston have been the surprise package, but surely that can't last. They are a solid unit but lack of quality in their ranks will tell eventually this season. Avoiding relegation was their aim.
Kilmarnock have improved greatly under Steve Clark. He gets the best out of a limited squad, but again lack of finances and quality must see any challenge fade away. Clark is also being mentioned in connection with the Scotland job.
Meanwhile, Aberdeen have just been awful. Since Rangers failed to tempt Derek McInnes to Ibrox last season their form has bombed.
Can Hearts last the pace?
So, can Hearts win the SPL? If you know anything about Scottish football history, then almost certainly they will not. Yet, the same was said about Leicester a couple of years ago and look what they did in England.
Hearts' squad is experienced and long-term injuries to John Souttar and Uche Ikpeazu will hurt them. While they started the season strongly, it's not too difficult to imagine them going on a long run without a win too.
The consensus is that Celtic will click into gear and the others will tail off. Celtic have a strong balance sheet and the ability to buy big (by Scottish standards) in the January transfer window. But will Brendan Rogers stick around at Parkhead?
Where does the SPL and Scottish football stand?
At least the SPL is more competitive this season. Although it's highly debateable if teams have upped their standards to match Celtic's, or Celtic have simply not hit their stride yet. The title still looks like Celtic's to throw away.
Apart from the team in green and white hoops, there's little money washing around in Scottish football. That statement includes Rangers who, despite sell-outs at Ibrox, are not yet financially stable. Hence, quality is in short supply.
Home grown talent is thin but with notable exceptions (Kieran Tierney). Foreign players end up in the SPL because they can't get a game elsewhere for a reasonable wage, or they want exposure for a move elsewhere. That is the reality of the SPL.
Drawing an analogy from motor racing: Formula 3 is exciting and interesting to watch. However, no matter how it's presented, it's not Formula 1.
Click here to subscribe to our preview, report & stats service. Coverage of 50+ tournaments with daily updates before and after games!

Featured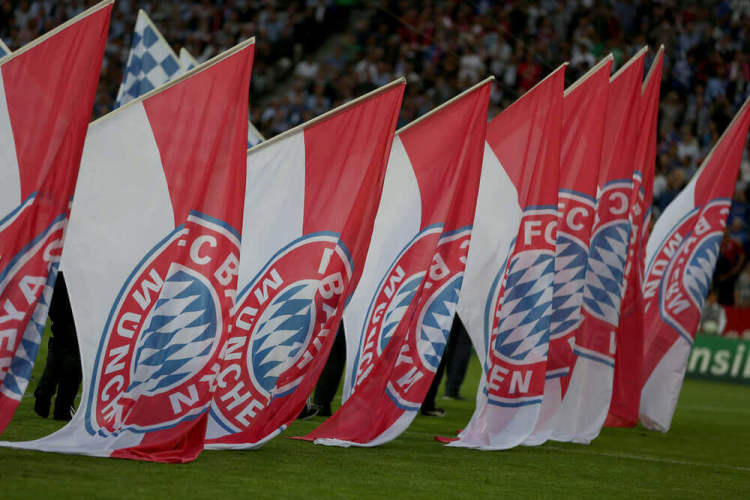 Fans of the Bundesliga will be accustomed to seein...
155
match previews updated