Bad boys - the 5 dirtiest players in La Liga history
25.02.2017 15:31:35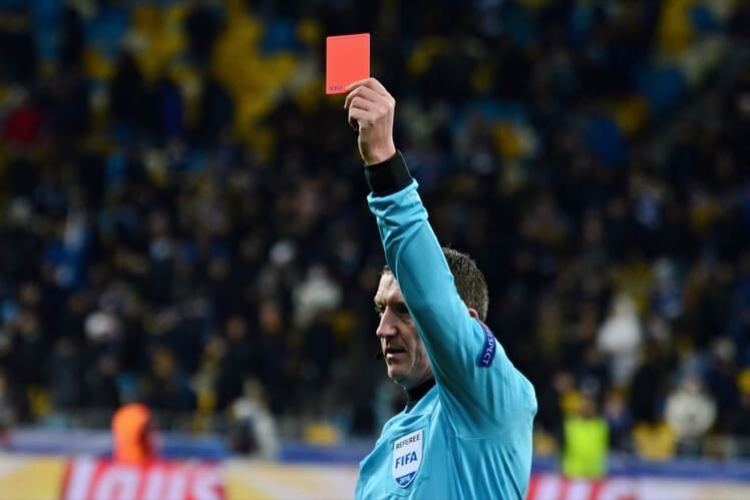 La Liga is renowned the world over for its exquisite technical football. The poetry of the artistes who have graced the Primera Division will echo down the ages. Lionel Messi, Cristiano Ronaldo, Ronaldinho, Alfredo di Stefano and Johan Cruyff are among those whose names will be held up to the light for centuries to come. But there is a dark side to the Spanish top flight, which lurks in the shade of that dazzling light and bruises our memories with the thud of its penumbra. Below we take a look at the historical anti-heroes of La Liga, without whom the lauded heroes would be unable to glow so brightly.

5) Patxi Salinas – 15 red cards

Francisco "Patxi" Salinas may not be as famous as his older brother Julio Salinas, who appeared in three World Cups for Spain and starred in the Barcelona Dream Team under Johan Cruyff, but his personal achievements are not to be scoffed at. The tough-tackling defender won two Primera Division trophies and a Copa del Rey with Athletic Bilbao in the early 1980s and he made three appearances for his country. His name is written into La Liga folklore for a less savoury reason, however. With 15 top flight red cards to his name in Spain, he was, for a while, the player with the most expulsions in La Liga history. Only the subsequent indiscipline of various successors in the 1990s and 2000s has bumped him down to 5th on the overall list.

4) Sergio Ramos – 16 red cards

Sergio Ramos is the only active player on this list so he could yet set the benchmark if his temper continues to regularly fail him. His dismissal against Barcelona in the Clasico in April 2016 was his 16th red card for Real Madrid in La Liga and his 21st for the Madrileños in all competitions. He is now only two away from Xavier Aguado and Pablo Alfaro and a closer exegesis of Ramos' career trajectory could explain where he contracted his ill-discipline. It was Ramos' emergence through the ranks at Sevilla in 2004 which effectively ended Alfaro's spell at the Ramon Sanchez Pizjuan, as the Andalusian hard man displaced the veteran in the Sevilla back four. It looks like the student has become the master and only time will tell if Ramos will go on to surpass Alfaro for sheer football brutishness.

3) Juanito – 17 red cards

There is something about the harsh environs of the Aragon plains which invites foul play because the top three on the list all represented Real Zaragoza during a 10 or 15 year window in their history. Juanito Rodriguez was the first of these "assassins" to rain havoc down on his opponents at the Romareda, showing a rabid propensity to lash out in tackles. The former Spain international set the tone for his ruthless successors at Zaragoza, who occupy the highest spots on this list, but for a short period in the 1990s, the brutal centre-back's 17 red cards represented a La Liga record.

4) Xavier Aguado – 18 red cards

Xavier Aguado was a key member of the Real Zaragoza team which beat Arsenal in the 1995 UEFA Cup Winners' Cup final. Every neutral fan, every Arsenal fan – and, in particular, David Seaman – remembers Nayim's 40-yard lob which embarrassed the England 'keeper and handed Zaragoza the trophy. Arsenal strikers John Hartson and Ian Wright, however, may best remember the game for the bruises and abrasions they received from Los Maños' towering centre-back, Xavier Aguado. Aguado was a monster of a defender. He remains the player with most appearances (473) for Zaragoza. The Catalan kicked, hacked and bashed his way to notoriety in the 1990s, accumulating 18 La Liga red cards, which remains a record equalled only by El Cirujano (the surgeon), Dortor Terror, AKA Pipo Alfaro.

5) Pablo Alfaro – 18 red cards

Pablo Alfaro studied for a medical degree in his youth but has never practised his vocation, which is probably a good thing considering his approach to defending contravenes that most basic tenet of the Hippocratic oath, namely, doing no harm. He may share the accolade for receiving the most red cards in La Liga history with Xavier Aguado (18), but there is no disputing the fact that the Aragonese defender was the most fearsome player ever to patrol the hallowed grasslands in Spain. In addition to his 18 Primera Division expulsions, he was also sent off 9 times in the Segunda Division. His grand total of 27 red cards in professional league football in Spain is a stand-alone figure. Sergio Ramos may be edging towards him with 21 red cards at Real Madrid, but Alfaro was playing in an era of significantly exaggerated arbitrational leniency. Contemplating how Alfaro's approach to marking a player like Neymar in 2017 might manifest itself is enough to make you weak at the knees.
Featured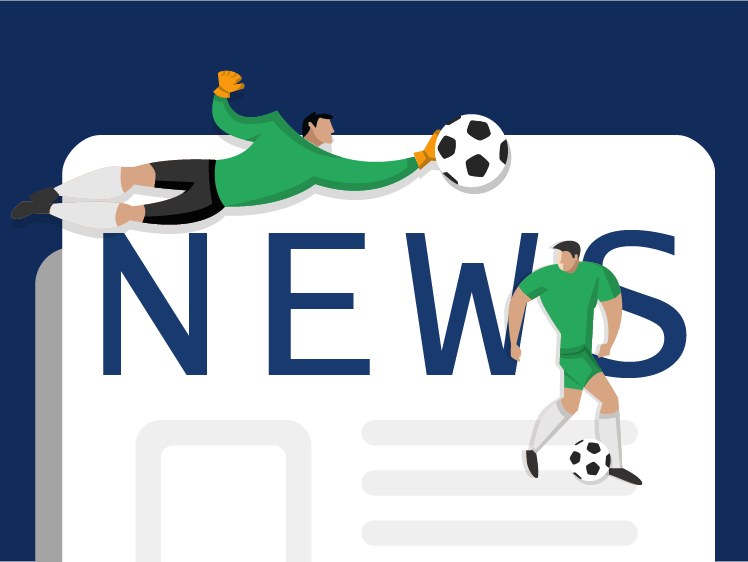 The Spanish second division, recently rebranded...
264
match previews updated