The rise and fall of Vincenzo Montella
14.11.2017 14:07:34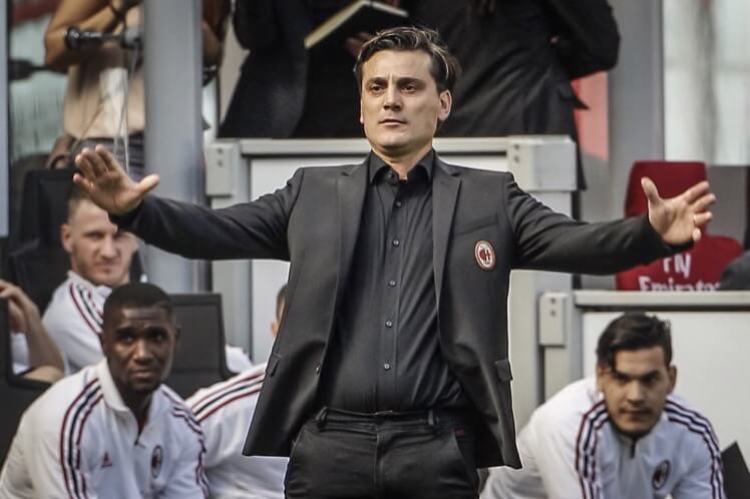 In February 2011 Roma decided to replace the departed Claudio Ranieri with someone with no previous coaching experience in Serie A. Out went "The Tinkerman" and in came Vincenzo Montella. It was a move that surprised both pundits and supporters alike. The former Roma and Sampdoria striker had only managed one junior team over the previous year and a half. He needed a caretaker coach by his side in order to be allowed to sit on the bench. His debut, against Bologna only two days later was a successful one and a star was re-born.
Vincenzo Montella was undoubtedly one of the most technically gifted strikers of his time, even though he scored just 3 goals for the Italian national team from a total of 20 caps. Having learned his trade at Empoli in Serie C, he later played for Genoa, Sampdoria, Roma, and briefly Fulham in the Premier League. He netted 230 goals in total. The pinnacle of his career was the Scudetto won with the Wolves back in 2000/2001. This was done in spite of a love-hate relationship with coach Capello.
Montella, nicknamed the "Little Airplane" for the way he celebrated his goals, had a positive experience as Roma coach leading them to 6th in the table, qualification for Europe and to the Coppa Italia semifinals. However, he was not reconfirmed at the helm, the club preferring to go with the more glamorous option of Luis Enrique, a move they would eventually regret. It was with this rejection that Montella the coach began his journey around Italy, a journey that saw him go from club to club winning a not insignificant degree of plaudits along the way.
Season 2011/2012 saw him lead Catania to safety with plenty to spare. The Elephants ended up 11th in the table with 48 points, a record for them in Serie A. The success, matched by their positive play, inevitably led a bigger club to come calling. That club was Fiorentina.
It was here that a real love story began. For three years in a row, the Tuscan side played great football, thanks largely to a highly technical squad where Pizarro and Borja Valero led the midfield. This combination saw them regularly finish in 4th place in the table. Added to this they enjoyed great runs in the Coppa Italia, reaching the Final in 2013/2014, and the semi-final the following year. They also competed in the Europa League, where in 2014/2015 they lost in the semi-finals to the eventual winners, Sevilla.
In the 153 games he was in charge, Fiorentina achieved an impressive 1.80 points-per-game average.
As often happens in football, love stories come to an end and that was the case for Montella with Fiorentina. Following remarks he had made about a clause in his contract, in that he was expected to pay 5 million Euros should he quit early, he was unexpectedly given the sack. That left him free to find another club. Unsurprisingly it didn't take him that long.
In Novermber 2015, he replaced Walter Zenga, who had just been fired by Sampdoria due to a stuttering run of results. Unfortunately for them, and for Montella, things failed to improve. In fact they got worse. At the end of a disastrous campaign, during which they flirted with relegation, winning only 6 out of 27 fixtures, Sampdoria eventually survived. The club parted company with the coach, who had to face the first serious disappointment of his second career.
Montella's time out of work didn't last long. An offer from Milan arrived and he immediately joined the Devils. He signed for the historic club at a low ebb and facing a period of transition. President Berlusconi was looking to leave after 30 years in charge, but no reliable buyers were as yet in sight.
Despite the transfer of new players into the club being non-existent, and having to rely on youngsters, such as Donnarumma, Locatelli and Calabria, in December 2016 Milan interrupted a 4-year trophy drought by lifting the Italian Super Cup. They beat Juventus following a dramatic penalty shootout and ended the season 6th in the table, an achievement which saw them return to European competition after a 3 year absence.
At the end of the campaign, the long awaited sale of the club from Berlusconi to a group of Chinese entrepreneurs took place. Thanks to the positive results obtained in spite of a lack of means, Montella was confirmed at the helm of the club. Furthermore he was presented with a 200 million Euro transfer kitty to spend over the summer. Among the new signings were the promising Conti, Kessié, Andre Silva and Hakan Calhanoglu, the experienced Lucas Biglia and Nikola Kalinic and, quite unexpectedly, one great leader, Leonardo Bonucci from Juventus.
One would have expected Milan to challenge for the top honours in Italy at this stage, but the fresh injection of money and players has failed to produce the desired results.
Crucially Montella ditched his beloved 4-3-3 formation in order to allow Bonucci to better perform in a 3-5-2 system. Despite a decent European campaign thus far, Milan have failed to make their mark in Serie A, falling a long way off the pace. Indeed they have achieved a lower points-per-game average, 1.58, than the previous campaign, 1.65.
A dull and boring style of play hasn't helped, not to mention a failure to win against the top teams in the first half of the season. These factors have put Montella under significant pressure.
The "Little Airplane" has tried everything to turn the tide: he has sacked one of his most faithful members of staff in Emanuele Marra, his athletic trainer and he has tinkered with the line-up, never fielding the same starting eleven twice. Despite coming up with bright ideas such as fielding Borini on the flanks of the midfield, the problems have continued and players supposed to make the difference have regularly underperformed, none more so than captain Bonucci.
Importantly the supporters see Montella as the sole culprit. The new owners of the club appear to take this view as well. There is no acceptance of the fact that they might have made mistakes them selves and it seems to the onlooker as if they are simply waiting for the right moment to fire the coach.
Montella's second career started quite unexpectedly, and after an almost unstoppable rise, he finds himself up against his greatest challenge to date. He cannot be held completely responsible for all of Milan's shortcomings, but he may be forced out because of them. That said, just as happened after his troubled times at Sampdoria, the "Little Airplane" is likely to be snapped up by another club, such is the impact he has made during his short, but impressive coaching career.
Featured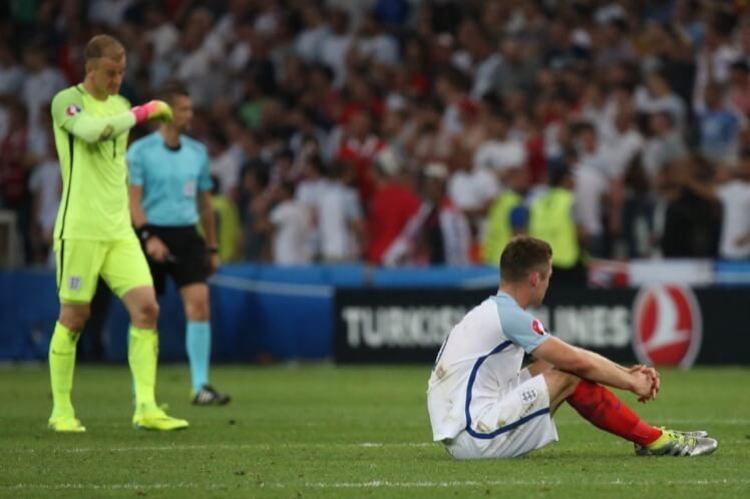 For decades, ever since the controversial success...
358
match previews updated