Capital Punisher: how high can Goal Machine Christopher Nkunku take Chelsea?
23.06.2023 09:29:59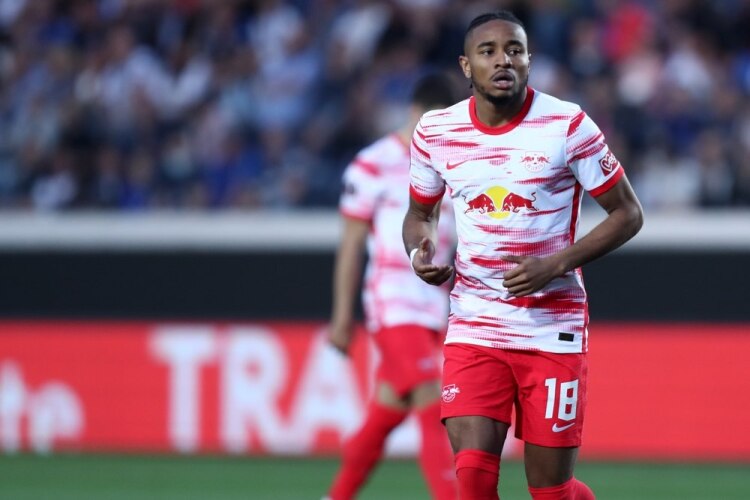 Chelsea fans could be forgiven for getting a case of déjà vu.
Back in 2020, they signed Red Bull Leipzig striker Timo Werner for £47.5 million, the German coming with a lofty reputation after blasting 34 goals for his former club in his final Bundesliga season.
Famed for his pace and direct running, Werner was supposed to take the Premier League by storm......But well, he didn't.
Goal returns of 11 and 12 in his two seasons at Stamford Bridge were not as expected, and it wasn't before long that Werner became a favourite with online meme-makers due to his penchant for being flagged offside and his calamitous finishing.
Chelsea ended up taking a £22 million hit on Werner when he was sold back to Leipzig in 2022, so you can forgive supporters' reticence after it was revealed that another Red Bull forward, this time Christopher Nkunku, would be joining the club this summer for a reported £52 million.
So will the 25-year-old be able to banish memories of his predecessor, or will Nkunku become Werner 2.0 at Stamford Bridge?
History Repeating
Billed as a 'fleet footed forward who can play out wide or through the middle', Nkunku has more than a hint of the Werner about him.
He was prolific at Leipzig too, notching 70 goals in 172 appearances after joining the German outfit from PSG, including 12 in 16 last season when deployed as a centre forward, Nkunku, as you would expect, was less goal-happy when playing in wide areas.
But he is a player that is comfortable drifting into different areas of the pitch, whether to isolate himself against a full back or to drop deeper and get involved in build-up play, and given that new Chelsea head coach Mauricio Pochettino is very much a 4-2-3-1 man, the flexibility of Nkunku to rotate positions and pick up pockets of space will be vital to their attacking connectivity.
The versatility of the 25-year-old means that he can perform a number of different roles in a 4-3-3 shape as well, and play as an out-and-out frontman or as a second striker if Pochettino opts to go with two up top. If nothing else, fantasy team managers are assured that Nkunku will be given plenty of game time as a consequence of his adaptability.
A number of coaches that have worked with Nkunku have noted his football intelligence. That natural gift for knowing where to be and when, which is not a skillset that can be made or trained into a player. The fact he was called into the France squad for the 2022 World Cup, ultimately missing the tournament through injury, is another indicator of his quality.
But football is a numbers game, especially when you are a striker or an attacking player. Stats like goals, assists, xG and key passes are so quantifiable, and so Nkunku will need to hit the ground running in 2023/24 to show that he's got the substance to go with the style.
Of all of Europe's top divisions, there is perhaps the most synergy between the Premier League and the Bundesliga in terms of speed and style, and given that Nkunku speaks a little English already there are few concerns about him adapting to life in London.
So he can concentrate on matters on the pitch….where he will be forced to shoulder the burden of Chelsea's goalscoring. Will he prove to be up to the task?
The Only Way is Up
The arrival of Pochettino as head coach marks something of a reset at the Bridge, which was necessary given the horrors of their 2022/23 campaign from Roman Abramovich's forced sale to the strife of Graham Potter's reign.
The former Tottenham boss will need to find a way to incorporate all of the big money signings that Chelsea made last season into his squad, which won't be easy given that the jury is still out on a number of them. Meanwhile the likes of Mateo Kovacic, Kalidou Koulibaly and perhaps even Mason Mount depart for pastures new.
The one thing that the Blues have been crying out for is a proven goal-getter. This is the case particularly given that their Premier League tally of 38 was the fifth lowest in the division last term….a remarkable statistic given that they were tipped to be contending for Champions League places before a ball was kicked.
There will be plenty of comings and goings from the London club this summer, but a number of creative talents will surely stick around, Reece James, Raheem Sterling and Mykhailo Mudryk chief amongst them. Nkunku won't have a shortage of ammunition this term, so it will be up to him to prove he's a world class finisher in his own right….and not another Werner clone.
But what of his finishing abilities? Is Nkunku a 'killer' in the penalty area? The good news for Chelsea fans is that he outperformed his xG tally in both the Bundesliga and Champions League last season, which effectively means he scored more goals than the historic stats suggest he might from the chances he was presented with. That is usually the mark of a predatory finisher.
Using FBRef's various models, it's easy to see why Chelsea's recruitment team were so enamoured by Nkunku. He can clearly finish but also ranks amongst the best in Europe for a number of other categories including Shot Creating Actions, Pass Completion % and Progressive Passes.
And perhaps this is the biggest difference between him and Werner. The latter was very much a 'runner'. Getting in-behind opposition defenders using pace and movement is fine, but it requires a teammate to feed you the ball. Nkunku, on the other hand, is somebody that can create independently….both for himself and others around him.
Predicting the success or otherwise of a new signing can be a fool's errand. Some transfers don't work even when they look bullet-proof, but all of the signs suggest there is more to Nkunku than being a Werner 2.0.
Chelsea fans will be counting on it….
Click here for our Discounted Account Offer. Access updated previews and analysis on up to 5 tournaments for 30 days.
Featured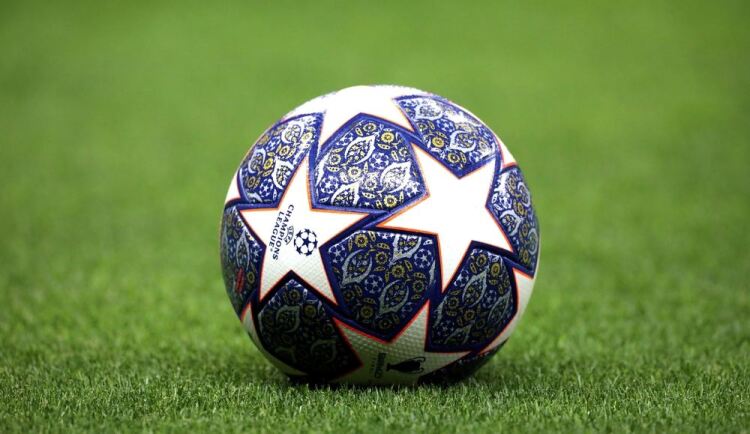 English champions Manchester City and three-time...
175
match previews updated