Seagulls Flying High: Are Brighton Genuine Champions League qualification Contenders?
22.09.2023 20:26:06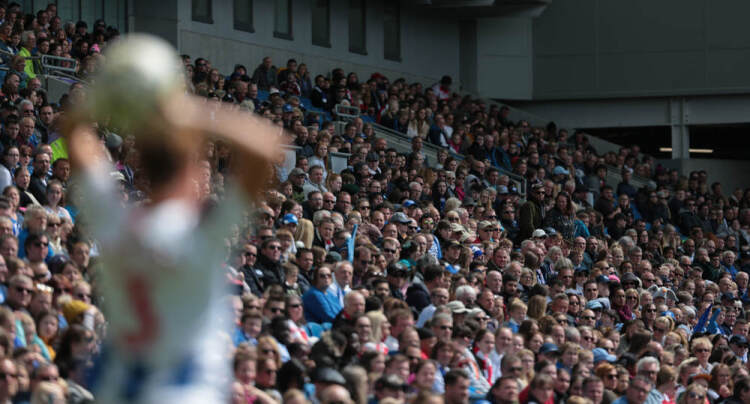 Have you noticed that the classic 'big six' clubs in the Premier League has now been extended to seven to incorporate newly-minted Newcastle United?
This supreme septet is supposed to dominate English football, and yet for neutral observers there's a sense of delicious schadenfreude that one of the most progressive and ascendant clubs in the land does not belong to this elite band.
Brighton and Hove Albion are, pardon the pun on their Seagulls nickname, absolutely flying, stealing food from the hands of the big seven in the pursuit of the all-important Champions League places.
Their finishes over the past three Premier League seasons – 16th -> 9th -> 6th – is indicative of a team making considerable gains year on year. A repeat of that in 2023/24 would almost certainly see them finish inside the top-four, which would represent a victory for a different way of doing business.
Remember, Brighton are the only club in the Premier League in the past five seasons to record a positive net spend on transfers; that is, to have made more money in player sales than spent on bringing new talent in.
For that reason, the Seagulls should be considered the neutral's favourite club: smashing the system by being smart and innovative, rather than engaging in the race to the top by taking on ridiculous levels of debt.
So how high can they fly?
In Bloom
As recently as 2009, Brighton were languishing in mid-table of League One.
And then the club had a big bang moment; the moment their fortunes would change forever. Tony Bloom stepped in and acquired a majority shareholding, and made a mockery of the current trend of Premier League ownership. That is a band of overseas numpties that have deep pockets but little in the way of knowledge of running a successful football club.
Bloom has made his money through a series of smart investments, while being a canny operator when it comes to betting in football and playing poker, this is a guy who, quite simply, knows how numbers work.
Like his opposite number at Brentford, Matthew Benham, Bloom realised that there was an edge to be found in football even today in a sport bedevilled by lavish spending and often mediocre returns on investment.
He began to surround himself with smart people, not just managers and coaches but data analysts and recruitment experts; those that could identify a player who a) was typically underrated or yet to be given a chance at a higher level, and b) who could be sold for profit further down the line.
By 2011, the Seagulls had won League One. By 2017, they'd been promoted from the Championship to the Premier League. In eight years, they'd leapt 40 places or so up the English pyramid by playing by Bloom's own unique set of rules.
Let the Right Ones In
It would be wrong to suggest that Bloom exclusively has the Midas touch. Anyone that can remember Sami Hyypia's torturous reign as head coach at the Falmer Stadium can vouch for that.
But Chris Hughton, and then Graham Potter, were the kinds of savvy appointment that Bloom has become renowned for: smart tacticians with excellent man management skills, with a modern coaching style that ensured Brighton were able to mix it with opposition squads that cost considerably more to put together.
Bloom's focus on getting the right people in was confirmed when Chelsea came in to poach Potter in September 2022. Not only did they appoint Potter as head coach, the Blues also snapped up the mainstays of his coaching and recruitment team. Seven individuals, all told, made the short journey from Sussex to West London.
It would prove to be a failry disastrous move, not aided by the cavalier spending of one of those overseas numpties, Todd Boehly who riddled with arrogance and wool-headedness, has learned the hard way that spending the GDP of a small nation on new players does not automatically guarantee success in the beautiful game.
It was a catastrophe for Chelsea and it could have been for Brighton too, but Bloom's status as a smart cookie ensures he has succession plans in place for any such eventuality. Few, it's fair to say, would have replaced Potter with a little-known Italian head coach whose managerial CV could fit onto one side of A4 paper….
The Italian Job
If Potter and his backroom team were the catalyst for Brighton's success, Roberto De Zerbi has been the architect behind their ascent to all new stratospheres.
His overachievement at Sassuolo draws parallels to that of Brighton, but even so there would have been Seagulls fans questioning the logic of appointing a manager with just four seasons of experience in a 'big five' European league to his name.
But De Zerbi has added even more swagger to Brighton's game, developing players and generating more than £200 million in player sales revenue since the summer of 2022 alone. Not only that but he has improved results.
Perhaps the most impressive thing about De Zerbi's tenure has not been the swashbuckling playing style that Brighton have adopted, but his results against the teams known as the big six (before Newcastle came along and gate-crashed the party).
During the 2022/23 season, their formline against the Premier League's best read W6 D2 L4 confirmed that this is a club seemingly destined for the Champions League assuming, of course, that results against the EPL's lesser lights take care of themselves.
After five rounds of the 2023/24 campaign, the ship is sailing on course. Brighton have beaten two members of the now 'big seven' by a two-goal margin, while Luton and Wolves, the games that Seagulls had to win to secure a top-four finish, were brushed aside by a 4-1 scoreline.
De Zerbi's men have had the most shots on target, created the joint-most big chances (as per Opta's description) and sit third in the xG table. These are all sure signs that, albeit early days in the season, Brighton's ascent is no fluke.
Considering where they were in 2009 prior to Bloom's takeover, that is nothing short of a footballing miracle.
Click here for our Discounted Account Offer. Access updated previews and analysis on up to 5 tournaments for 30 days.
Featured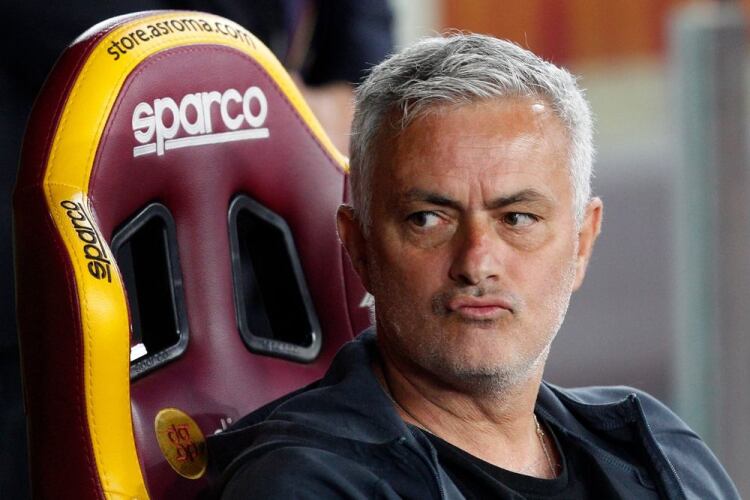 Roma failed to finish inside the top-four last s...
175
match previews updated