Udinese: the dawn of a new age?
31.10.2019 11:14:48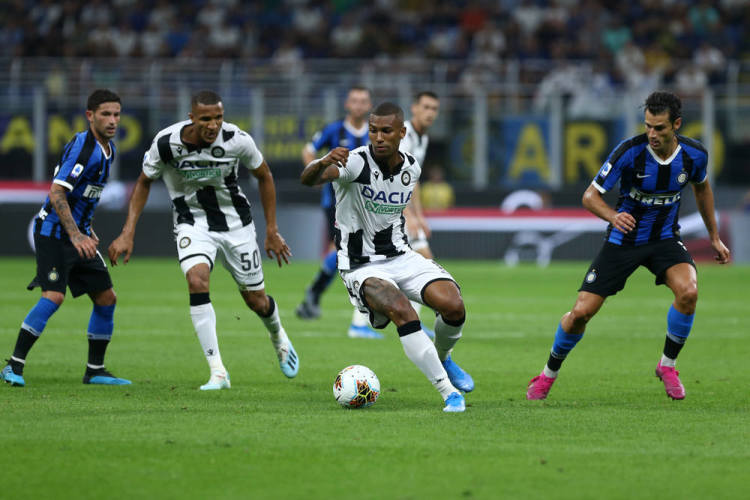 Between the late 1990s and the early 2010s, Udinese were among the main protagonists of the Italian football, having achieved several top 5 finishes and qualification for European competitions. Over the past 6 seasons they have had to get used to a level which can only be described as mediocre, not to mention the fact that they have been dangerously flirting with relegation.
Will this season represent a fresh start for them given that History shows that "The Little Zebras" have gone from being a big threat in Serie A, to risking a return to Serie B?
Udinese are one of the oldest Italian football clubs. Founded in 1896. They claim to have won the first football competition in Italy, in September of the same year. Unfortunately for them the tournament was never officially recognised as a Scudetto as FIGC, the Italian football board, were founded only 2 years later.
In subsequent years they would make the headlines for losing the final of the first Coppa Italia to Vado in 1922, and for taking on Milan for the Scudetto in the 1954-55 season. That season they finished second which remains their best ever result.
In the early 1980s Udinese would emerge from obscurity. They signed one of the best Brazilian players ever for what was a huge fee. Artur Antunes Coimbra, better known as Zico, once again put Udinese in the spotlight, albeit if failing to lead them to the Scudetto.
The Pozzo family era
It was 1986 when the industrialist Giampaolo Pozzo bought Udinese at a time when the club was on its knees. By the mid-90s he had turned the team into one of the best in the country, leaving behind a decade of going up and down between Serie A and Serie B.
Udinese have been playing in the Italian top flight for the past 24 years and over this time have managed to qualify for Europe 11 times. This achievement includes a Champions League group stage appearance and an Intertoto Cup triumph. They have also reached the Coppa Italia semi-final 5 times and managed 5 top 5 finishes in Serie A. Added to that they have provided 4 Serie A top scorers over the last 22 years. Amazingly no other team can boast such a record.
Since 2013, things have changed radically
Perhaps the first signs of concern were when the Pozzo family became interested in acquiring a foreign club. It all began with Granada CF, who they guided to promotion to LaLiga after a 35-year absence. Their Spanish project was sold in 2016, but their forays into foreign football continued with Watford, which gradually became their main asset when Gino, Giampaolo's son, took the reins of the family empire. With attention focused on England there were even rumours that Gino, who lives abroad, wanted to offload Udinese. In spite of this gossip, the club was never put up for sale, but it can be no coincidence that since the Spanish and English adventures became reality, Udinese have dropped into the wrong half of Serie A. Until now the club haven't worked out a solution to that issue.
The reasons for a fall
Recent unsuccessful campaigns have seen Udinese turning into a frantic "Tower of Babel" with staff coming and going including players, sports directors and even coaches. What had made Udinese strong in their glory days was a solid backbone made up of Italian players. This was expertly combined with a mix of young, unknown talent picked up from the furthest corners of the world and players coming off disappointing campaigns elsewhere.
Recent years had seen the "Italian backbone" reduced to the odd fringe player. Meanwhile Udinese scouts, once legendary for bringing players out of obscurity like Marcio Amoroso, Alexis Sanchez, David Pizarro and Samir Handanovic to name a few, have recently proved incapable of finding any new gems.
Those star players who would have once headed to Friuli have found themselves going elsewhere and Udinese have had to content themselves with a myriad of disappointing signings of the likes of Riad Bajic, Gabriel Torje and Adalberto Penaranda. This is not the only issue. The lack of long-term planning has without doubt been the main problem in recent years. Perhaps this should be no surprise as with sports directors and coaches coming and going in such brief periods of time, a short term approach is the natural result. All of this has an impact as to what goes on, on the pitch. An 11-game losing streak in the 2017-18 campaign was an example of the club's recent demise.
The present and the future
Despite the bleak reading above, Udinese supporters should not lose all hope. In fact, there is some evidence that the owners are still ambitious and are aiming at a return to challenging the elite of Italian football. First of all, Udinese are one of the few Italian clubs to own their stadium. Investments in the Dacia Arena – Stadio Friuli of €25 million, suggest that the Pozzos are building long term foundations in Italy. Moreover, for the current campaign they have hired Pierpaolo Marino as a sports director. The architect of their late 1990s triumphs returned to the club after more than a decade and this looks like an attempt to recreate the successes of that era.
Udinese have also restarted investing in Italian players. €20 million were spent on Rolando Mandragora. Not only that, but the club have refused offers for the talented, but inconsistent Rodrigo De Paul. Together with Juan Musso, one of the best goalkeepers around, and forwards Stefano Okaka and Kevin Lasagna they represent the back-bone of a squad, which should be aiming for more than last-minute survival.
After hiring and firing 11 coaches in 6 campaigns, Udinese decided to confirm Igor Tudor at the helm. The Croatian led the team to safety at the end of the last 2 campaigns thanks to tight defending and a clinical attack. The current season started off on the right foot. Udinese seemed to be heading towards the top 10 thanks to the best defence in the division, albeit coupled with the worst attack. However all their good work was undone by 2 spectacularly disastrous games. Defeats by 7 goals to 1 to Atalanta and 4-0 to Roma, gave the Zebras a serious dose of reality.
With almost 3 quarters of the campaign still to play, Udinese have the time needed to turn things around, but they have questions to answer after recent form. Their biggest problem is obvious. They must start scoring more goals, particularly given that in the summer what looked a decent attack was strengthened by Ilja Nestorovski's arrival.
All eyes on the "Friulani" who despite efforts at reinforcing and stabilising, not to mention an undoubted quality in the squad, may nevertheless find themselves in a relegation dog fight this season.
Udinese in the last 7 Seasons
Season: 2013-14 - 44pts (13th)
Season: 2014-15 - 41pts (16th)
Season: 2015-16 - 39pts (17th)
Season: 2016-17 - 44pts (13th)
Season: 2017-18 - 40pts (14th)
Season: 2018-19 - 40pts (12th)
Season: 2019-20 - 10pts (14th) *
*Current season as of 31 October 2019
Click here to subscribe to our preview, report & stats service. Coverage of 50+ tournaments with daily updates before and after games!
Featured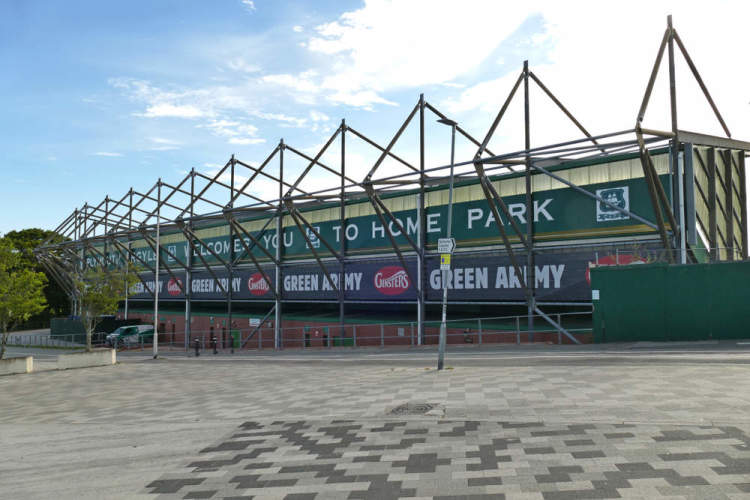 Argyle's slide into League Two last season was pre...
264
match previews updated