World Cup - Group C Analysis
03.06.2018 12:02:53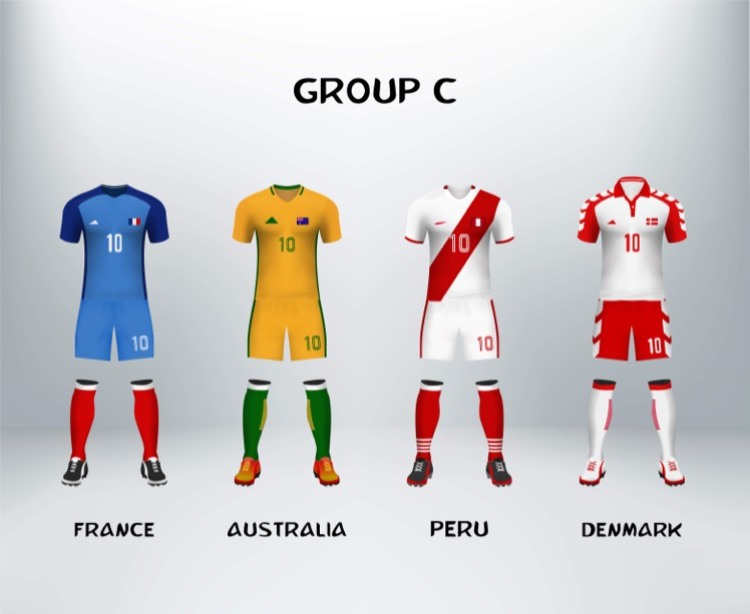 We take a detailed look at the teams who make up World Cup Group C.
FRANCE
Strengths: A depth of talent arguably unparalleled in the competition, providing tactical flexibility for the coach.
Weaknesses: Concerns over full-backs, injuries have been an issue this season, lack of experience.
After coming within a whisker of winning Euro 2016 on home soil, in Russia, France are seeking their second World Cup triumph.
They travel as one of the favourites for the competition, with a team packed with talented players who turn out for Europe's biggest clubs. Indeed, a squad of players omitted by head coach Didier Deschamps, including Franck Ribery and Karim Benzema, would be a highly competitive team in itself.
With the likes of Antoine Griezmann in attack and Paul Pogba and N'Golo Kante in midfield, they have a formidable unit, yet Olivier Giroud has scored more goals than any other player under Deschamps and is set to be a key player once more.
The coach, meanwhile, has had issues drawing the best from his players, including Pogba. They struggled through qualifying, booking their place in Russia only in the final match, and have shown some alarming defensive lapses at times even in competitive matches.
There is a sense that the coach does not know his best XI, as he has changed his personnel and his system with terrific regularity over a reign dating back to 2012.
Furthermore, several of France's top players come into the competition after injury-affected seasons, including left-back Benjamin Mendy and winger Ousmane Dembele. Mainstay defender Laurent Koscielny misses out entirely.
The squad, meanwhile, has an average age of under 26 and averages fewer than 30 caps per player.
Keeping the squad happy, too, could prove an issue. PSG midfielder Adrien Rabiot, meanwhile, has refused a position as a standby player, having deemed it an insult to his abilities. Perhaps, though, this is a sign that Deschamps, who has won more matches as France boss than any other, has simply proven wise about the players he has named with him to go to Russia.
Target: With the squad that France have available, their ultimate goal is to win the World Cup. Realistically, they may be lacking quality in a couple of key areas to do that, but anything other than a run deep into the competition would be disappointing.
AUSTRALIA
Strengths: No lack of experience in the squad
Weaknesses: Dearth of goal scoring quality, no players at elite clubs
Australia sealed their World Cup place via a playoff against Honduras, who they defeated 3-1 after a scoreless draw away from home.
This will be the Socceroos' fourth successive showpiece, having successfully negotiated the Asian qualifying section to reach Russia.
But while they are now becoming regulars at this level, their prospects of matching their best ever finish – a last-16 place in 2006 - appear to be slim.
Offensively, their hopes seem to be pinned on Tim Cahill, now 38 and without a club, and Tomi Juric, who has a record of scoring around once in every four internationals he plays.
In the midfield, only Aaron Mooy of Huddersfield plays regularly at a very strong level. Celtic's Tom Rogic could be a player to watch for due to his technical qualities and knack of playing well on the big stage, yet he suffers from a fatigue syndrome and may struggle to play all three games.
Goalkeeper Mat Ryan will be important behind a rear-guard that is also lacking in top-level experience.
Incredibly, their provisional squad of 26 is drawn from 11 different countries all over the world, so the preparation camp will be particularly important.
To make matters worse, since the beginning of 2016, Australia have won only one match away from home; a 1-0 victory over the UAE later that same year.
This run includes last summer's Confederations Cup, in which they played commendably. A 1-1 draw against Chile showed that they will be no pushovers, while they had earlier had a similar outcome against Cameroon, having pushed an understrength Germany 3-2.
The terrain and the atmosphere are, therefore, familiar for the Aussies, but with an aging squad the challenge only gets greater.
Target: Winning a match would be a decent achievement for Australia, though it is not outside the realms of possibility they could reach the last 16 with a fair wind.
PERU
Strengths: Strong technical level, confident after a run of good results, boosted by Paolo Guerrero's return.
Weaknesses: Centre-backs can be sloppy in possession.
Peru were the final team to qualify for World Cup 2018, securing the last of the golden tickets thanks to a 2-0 victory over New Zealand over two legs.
That they beat the All Whites was little shock; Peru's form over the last few months has been very strong indeed. Their qualities have been highlighted by recent friendly wins against Croatia and Iceland – two very capable teams.
While they boast a strong technical level, they are a little different from many South American teams in that they can favour a direct approach, with striker Jefferson Farfan very much the focal point for their attack. He lacks height but can be a handful due to his ability to get in behind.
A controversial drug ban had threatened to keep Paolo Guerrero – their key man - from playing in the competition, but it was successfully suspended on the eve of the tournament. His presence in the squad will have a massively positive effect on morale and their offensive quality.
They do tend to counter attack quickly, but when forced to play in a more measured manner, they lean on their central midfielders, who do not give the ball away regularly. Their most creative player is Christian Cueva with dribbling his main strength.
New Zealand defender Andrew Duarte believes that they could be troubled by aggressive sides due to weakness in the centre of their defence, both physically and mentally. "Their two central defenders, for example, are good on the ball but they tend to lose their composure when under pressure, make mistakes and play bad passes," he said. He also warned of the attacking qualities of right-back Alberto Rodriguez.
They may not be the most storied of the South American qualifiers, but to get through that section implies quality and they will certainly be fighting to progress. Ranked 11 by FIFA, they will be no pushovers.

Target: In good form, Peru will hope to reach the knockout phase of the competition, even if expectations elsewhere are not that high.
DENMARK
Strengths: Defensively strong and well organised, solid throughout
Weaknesses: Unpredictable offensively
Denmark will take part in their fifth World Cup finals in Russia, having previously made the quarter-finals in 1998 as their best result. Hopes of such a performance this time around are not high, but they will be confident of progressing through an awkward but far from unmanageable group.
Qualifying was not straightforward, as they were forced into a playoff before eventually overcoming Ireland in emphatic manner, and it is that level that they will seek to recapture in Russia.
They are a solid team that is offensively capable when given the opportunities, and if they can get Christian Eriksen on the ball. He is their most important offensive player and much of their creativity flows through him. He is perhaps the only true star of the Denmark squad.
Veteran attacker Nicklas Bendner may yet have a role to play, although he has faded from the spotlight somewhat with Rosenborg, while the Danes otherwise have a collection of industrious but rather limited offensive options. Kasper Dolberg at just 20 is perhaps a little raw for this tournament
Denmark's primary goal, however, is to frustrate their opponents with solid defensive work. To that end, Sevilla centre-back Simon Kjaer is an important player. He is a complete centre-back, able to perform to a high standard in any kind of duel and with decent distribution. In goal, Kasper Schmeichel, a Premier League winner, is an important part of the side.
Collectively, the team goes into the competition in a buoyant mood. They are undefeated in their last 13 matches, which is a record for the national team and one that shows just how difficult they have become to beat. They have conceded only six goals in these games, highlighting the strength of a defence that is so important for them heading to Russia.
Target: Although they would probably admit to being weaker on paper than France, they will hope to finish in the top two in the group. Going further will be a difficult challenge.
Click here to subscribe to our preview, report & stats service. Coverage of 50+ tournaments with daily updates before and after games!

Featured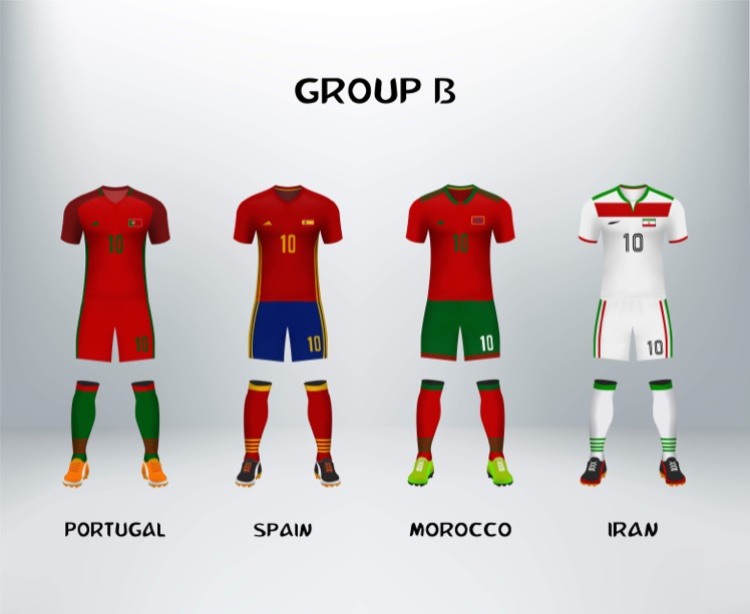 We look at the teams who make up World Cup Group B...
192
match previews updated