The Genius Andrea Pirlo
16.12.2017 18:17:41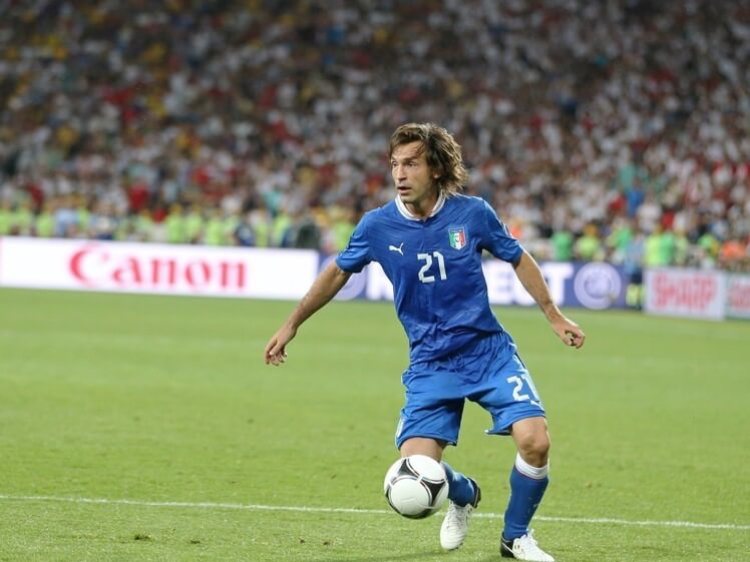 Is he best player of his generation? Not quite, but he is the most important. (Michael Cox)
13 November 2017: Italy were thrown out of the 2018 World Cup playoffs by Sweden, having failed to score any goals in two tight fixtures. The 4-time World Champions will not make the big event in Russia, absent from a World Cup for the first time in 60 years. Coach Ventura and his players were subsequently admitted to the Azzurri Hall of Shame, something which will most likely haunt them for the rest of their careers,
Italian football's downward spiral coincides with the departure of several of the protagonists of the triumphant 2006 World Cup campaign hanging up their boots. Francesco Totti retired last May. Gianluigi Buffon will do the same at the end of the current season and Andrea Barzagli is also set to retire.
Just a week before the ignominious Azzurri elimination, Andrea Pirlo also announced that he had at last decided to quit the MLS and football for good. His more than 20-year-long career finally came to an end at the age of 38. He was one of the few true geniuses in Italian football and with his retirement we find ourselves at the end of an era. The sadness of losing Totti and Pirlo in the same year was compounded yet further by Italy's failure to qualify for the World Cup.
As a youngster Pirlo started playing with Flero, his birthplace club, and Voluntas. In the early 1990s he would join the Brescia youth team before appearing for them in Serie A in 1994/1995. Having only just turned 16, 2 days previously he played 10 minutes against Reggiana. He was the youngest player ever to debut for the Rondinelle in the top flight of the Italian football.
In the following seasons at Brescia, he started imposing himself on games, helping the team back to Serie A, although unable to stop their subsequent relegation.
At the time, Pirlo played in a more offensive role, as a 'trequartista', or attacking midfielder, and his evident qualities led to Inter President Moratti deciding he was a must have player. He had thus made it to one of the giants of the Italian football, although it wouldn't be for Inter that he would produce his very best football. The truth was that the Inter of the time was the scene of frenetic transfer activity with players being bought and sold at an unprecedented rate.
With intense competition for places, unsurprisingly the young Pirlo was not given the time to grow and mature at the club. Instead he was loaned out to Reggina and then, Brescia. He gave us a taste of what was to come on each loan spell, but it was with his former club that he showed the first glimpses of the great player he would become.
It was January 2001 when he rejoined the Rondinelle and Pirlo was desperate for game time. The fact was that the initial months of the season at Inter had seen him bench warming and little more. At Brescia he was fortunate to play alongside Roberto Baggio as well as being guided by a very savvy coach in "Sor Carletto" Mazzone. It was here that the course of Pirlo's career would change. Thanks to Mazzone's desire to field both Baggio and Pirlo at the same time, he decided to play the latter in a more defensive role. This would see him deployed 30 meters deeper than he had been used to playing.
This stroke of genius revolutionized Pirlo's game and between himself and Baggio we witnessed two players form an extraordinary, albeit short-lived partnership. Brescia finished in a lofty 7th place in Serie A, a record for them which still stands today.
Meanwhile Inter president Moratti's love for Pirlo seemed to have waned, something which in hindsight was a stroke of good fortune. He was sold to city rivals AC Milan in a deal which saw Dražen Brnčić going the other way. The latter was a rarely recalled attacking midfielder who ironically never actually played for Inter. Milan definitely got the better of that transaction.
Pirlo would make the position in front of the defence his own at Milan. Injuries to Massimo Ambrosini and Gennaro Gattuso gave him his chance and between himself and his coach Carlo Ancelotti it was agreed that he would play in the same role as he had in his last campaign at Brescia. It was once again a success and he would be deployed in this roll for the rest of his career.
He spent 10 years with the Devils, from 2001 to 2011 achieving success after success. Trophies included the Italian Scudetto and Coppa Italia, the Champions League, the FIFA Club World Cup and the European Super Cup.
Not only that, but with the Italian national team he won the 2006 World Cup in Germany. As the undisputed leader of the team, his "no-look assist" to Grosso in the semi final against the hosts was simply unforgettable.
After winning his second Scudetto, Pirlo was informed by coach Allegri that he was no longer required for tactical reasons. He moved to arch rivals Juventus who had not won anything for almost a decade and had, had to go through the shame of appearing in Serie B following the Calciopoli scandal.
His 4 years at the Old Lady brought further triumphs and trophies for Pirlo. 4 Scudettos, a Coppa Italia, a Champions League final and more: he was instrumental in Juventus' return to the summit of the Italian football. Unfortunately for him, his career would once again cross paths with that of coach Allegri. Following a 4th successive Scudetto, he realized that it was time for a new experience and moved on to the MLS and a New York City FC side in their inaugural season.
He played in the United States for 3 years but, due to his age and persistent physical problems, he seldom managed to fully repeat the wonders displayed in his 20 years in Serie A. Indeed it was in the Italian top flight that he made his name playing 493 games and scoring 58 goals.
The Maestro, as they would call him abroad, Pirlo represented a rare example of an Italian football player in the last quarter of a century. If fellow World Cup winner Totti was controversial and would divide opinion at times, Pirlo was loved and respected not only by his coaches and team mates, but even by opponents and supporters of rival teams. The fact was that not only did he have an abundance of technical skills and vision, but he was also someone of immense class.
Pirlo's direct free kicks achieved legendary status. He equaled the Serie A record set by Sinisa Mihajlovic a few years before, scoring from 28 dead ball situations. 11 of those came in his last 3 seasons at Juventus.
Inspired by his hero Roberto Baggio and by the free-kick specialist Juninho Pernambucano, Pirlo developed a unique technique, known as the "maledetta", which gives the ball the most unpredictable of trajectories and proves a nightmare for goalkeepers to deal with.
Off the pitch Pirlo rarely sought the spotlight. Instead he preferred to let his feet do the talking. His through balls and assists could slice an opposition defence apart in the blink of an eye and will be sorely missed. That said, more than anything a void will be left given the romantic idea of the football Pirlo represented. One where technical skills and fair-play made the difference, something which if we're honest, is often lacking in the Italian game of today.
Featured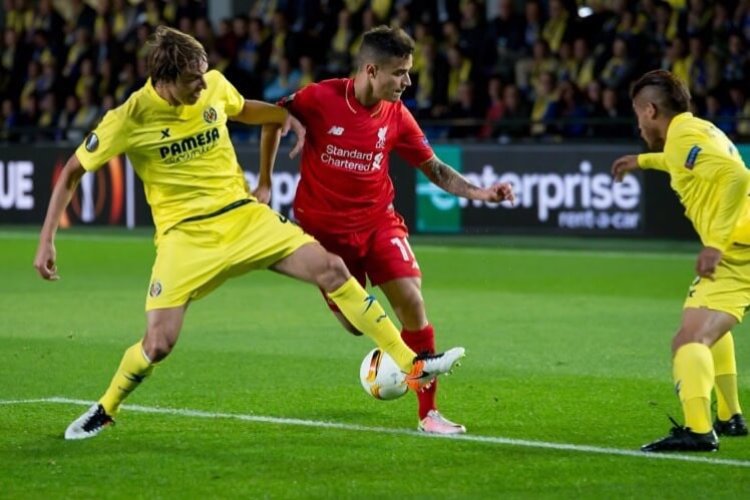 If rumours coming from Spain and in particular Bar...
199
match previews updated