Philippe Coutinho - Stick or Twist?
13.12.2017 11:42:22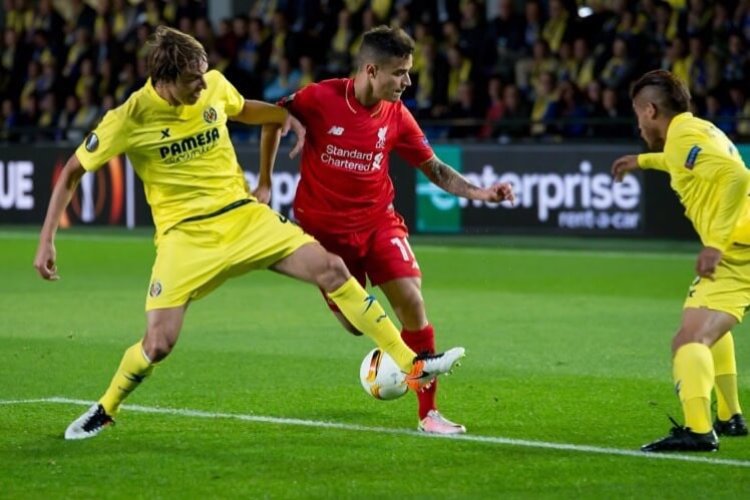 If rumours coming from Spain and in particular Barcelona are true, it's no longer a case of 'if' Philippe Coutinho will leave Liverpool, but 'when'.
Coutinho signed a new five-year deal back in January. However, a few months later he was wanted by Barcelona and handed in a transfer request. The Reds refused huge sums to tempt Coutinho away. Barcelona still wants him, and Coutinho still wants to go.
Liverpool may acquire stars, but as evidenced before with Luis Suarez, they can't keep them. The lure of Spain's elite and the possibility of Champions League success are too much compared to life on Merseyside.
Liverpool took Coutinho to another level, but in Coutinho's mind there is another yet to come. In this game of blackjack he's chosen to twist.
Form this season
Coutinho's form has been excellent this season. Given his desire to leave in the summer this has been surprising. It would have been understandable for him to lose focus and form.
So far he's scored four in the English Premier League and five in the Champions League. This includes a hat-trick against Spartak Moscow in the recent 7-0 thrashing. He also continues to provide many assists for the likes of Firmino and Mane in the Liverpool attack.
Despite the hat-trick and granted the honour of being Liverpool captain that night, a few days later he was dropped to the bench for the Merseyside derby with Everton. He appeared as a substitute in snowy conditions and must have thought Barcelona would be nicer!
Liverpool manager, Jurgen Klopp, would say this was simply squad rotation in action. Or was it Klopp showing Coutinho who's in charge.
The Little Magician
Dubbed by Liverpool fans, 'The Little Magician', Coutinho has flourished at Anfield since his arrival in 2013 for a mere £8.5 million from Inter Milan. At 25 years old he's approaching his prime and has 20 Brazil caps to prove it.
Coutinho brings flair and spectacular goals. He stands out in a crowded market. In a phrase - he's box office. That's why Barcelona are ready to blow a rumoured £100 million on him.
Blessed with sublime close skills, he is a great attacking midfielder. He can pass, dribble and most spectacularly, finish from distance. However, at 1.70m he is not great at heading the ball. Maybe that's why he would fit in at Barcelona? A team not famed for the aerial route to success.
Coutinho is also low maintenance and comes with no baggage. Unlike Luis Suarez before him, Coutinho gets on with the task at hand and is little bother to management or officials. The combination of talent and temperament is why Barcelona prize him so highly.
Transfer speculation
During the summer Barcelona made it clear they wanted Coutinho. The price didn't seem to matter – they just wanted him and Coutinho was more than willing to turn his back on Liverpool.
Liverpool dug their heels in. With the Premier League and Champions League to aim for, selling one of their major assets would have been crazy. It would have sent out the wrong message to fans and investors. Liverpool may not be the feared European force they once were, but they have ambition and are still a major name in football.
Here's where reality crashes in. Liverpool is being offered huge sums of money and Coutinho wants the move. The speculation seems to be over and negotiations will begin if they haven't started already.
Liverpool's problem
Liverpool have been here before with Luis Suarez. How do you replace such a high profile player? Well, £100 million in the bank is a good starting point. However, the sellers know that too and prices rise accordingly.
It's not as if Coutinho's transfer has appeared out of the blue. A succession plan should have been crafted as soon as it was clear the Coutinho wanted away.
Many names have been thrown around recently. Gremio's Luan Vieira is tipped as the next big midfield star in Brazil and is keen for a European move. Whether he would appreciate Merseyside drizzle remains to be seen. Similarly, Thomas Lemar (Monaco) and Hakim Ziyech (Ajax) are possible replacements among many.
The Red's problem is Coutinho lights up a game with spectacular and memorable goals from distance. Finding another midfielder who can produce these special moments is no easy task.
The countdown begins
So, the the story seems to have moved from will Coutinho leave, to when will he leave?
The first opportunity is the January transfer window. Liverpool's main ambition is to finish in the top four of the Premier League again and qualify for Champions League football. This keeps the money rolling in. Coutinho is an essential part of that plan.
They have drawn Porto in the last 16 of the Champions League and fancy their chances of progression. Coutinho is essential for that too. In brief, Liverpool don't want a quick move, but the longer they leave it, the less worth Coutinho has.
It seems a move in the summer of 2018 is the most obvious course of action to suit all parties. However, Coutinho knows that Barcelona won't hang around forever waiting on him. He wants a deal settled now.
Unless there is a dramatic change of thinking, Coutinho has played his hand and is choosing to twist and move on. He will be a big loss to the Red's midfield, but like almost every other player, he is replaceable.
Featured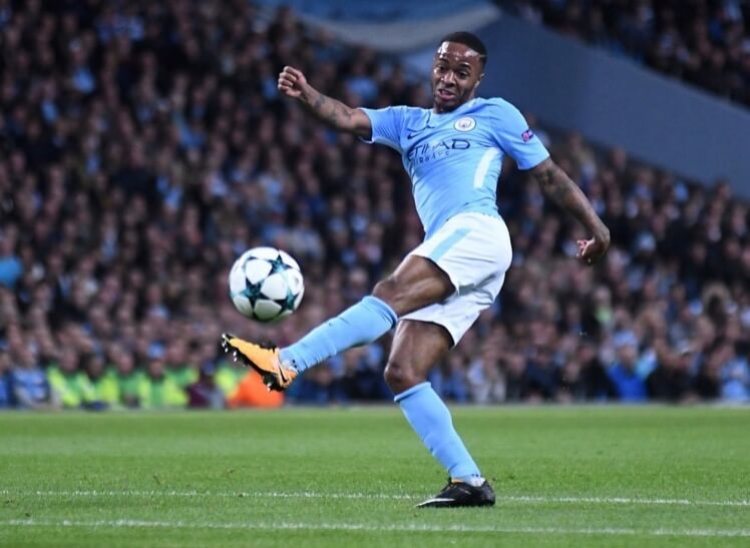 Raheem Sterling is lighting up the English Premier...