English teams eye Champions League glory
29.10.2017 13:48:04
It has been a pretty remarkable start to the Champions League group stages by Premier League clubs. This has raised genuine hopes that the long running drought in Europe's elite competition is finally about to end. Despite the vast riches of the Premier League and the significant amounts of money that English sides have been able to spend in recent years, only Chelsea have won the trophy since 2008. Theirs was a story of defying the odds and pushing their luck to the limit. The truth is that the Blues were not the most convincing winners back in 2012.
The last time a genuinely top-class English side reached the latter stages of the competition was back in 2008 as Manchester United and Chelsea clashed in the final in Moscow and could only be separated by penalties. United remained a force in the years after that but they peaked during Cristiano Ronaldo's time at the club. Chelsea have been too unstable to build on the success they had back in 2012, constantly changing managers and falling short of the required standard. Manchester City have been the biggest disappointment of all, as they have had limitless amounts to spend, but have only been able to scrape through to one semi-final so far and have never really looked like they could win the trophy. A series of tough draws against Barcelona haven't helped, but the fact remains that the Citizens have so far punched well below their weight in Europe. In Arsenal there is another tale of frustration and missed opportunities as some good teams in the last few years have continuously failed to get past the last 16.
All these disappointments may become a thing of the past as the financial might of the Premier League finally looks like bearing some fruit. United, City and Chelsea are currently lead by 3 of the best managers in the world. Each has a proven track record in different countries and between them they have significant European experience garnered over the last decade or so. Jose Mourinho has transformed Manchester United into a physically imposing and effective unit that will be able to hold its own against the very best. Pep Guardiola's revolution at City is finally coming good in his second season. His team are now playing some breathtaking football and have brilliant players working in a fluid attacking system. Chelsea have the momentum of winning the title last season and despite some criticism of their Premier League form this term, look ready for a big run in Europe. It is starting to appear as if the Champions League is their main focus and securing a last-minute victory at Atletico Madrid was arguably the most impressive achievement of any English side in Europe in recent years.
City impressed hugely in the 2:1 win over Serie A leaders Napoli, producing some truly scintillating football in the first half an hour, and showing that they really are ready to take things to the next level in Europe. United have a relatively easy group and their true level in Europe is unlikely to be gauged until the knockout stages in February. In spite of this, the ruthlessness of their displays so far has been noticeable. Tottenham have made a superb start in Europe this season too, already on the brink of qualifying after a commendable 1:1 draw at holders Real Madrid. They may not have quite enough to go the distance, but again they are lead by one of the Premier League's best managers and seem well-equipped to compete in this edition of the competition. Liverpool remained the one English disappointment, having frustrated in their opening two games. However, they announced their challenge in the Champions League this year when they thrashed Maribor 0-7 on the road. The truth is that they have attacking options good enough to scare anyone in the competition and should not be discounted from reaching the latter stages.
Another major factor, contributing to the more positive outlook for English sides this season is that European powerhouses like Juventus, Bayern Munich, Atletico Madrid and Barcelona all look somewhat diminished and weaker compared to recent seasons. Barcelona may have made a storming start to the season but the loss of Neymar is a huge blow and one that they have not really recovered from. Bayern underwent a dramatic change of manager early in the season, whilst Juventus look vulnerable after the loss of Leandro Bonucci and the apparent decline of stars like Giorgi Chielini and Gonzalo Higuain. Atletico, finalists in two of the last four editions of the competition, looked poor against Chelsea recently and seem to be lacking ideas and energy from midfield, as well as a cutting edge in attack. Diego Costa's arrival in the winter might provide them with the boost they need.
Overall, it seems that English teams have finally got their houses in order and are looking strong and confident in Europe, something that has not been the norm of late. Manchester City look the most genuine contenders at the moment, but it is too early to put them in the same bracket as Real Madrid, Barcelona and even PSG. The latter's emphatic win over Bayern, caused a lot of people to take notice and they too can be regarded as realistic challengers. That said, all the ingredients are there for the Sky Blues as they have strength in depth everywhere, barring perhaps at left-back where Benjamin Mendy's injury is a major loss. As well as that they can count on a brilliant manager who is now a lot more settled in England and superb players at the top of their game in Kevin de Bruyne and Sergio Aguero. There is no question that they could go all the way this time round. Manchester United and Chelsea look good enough to reach the semi finals and who knows, possibly beyond. Could this be the year that England returns to the glory years of 2004 and 2008, when they were the cream of the crop on the continent.
Featured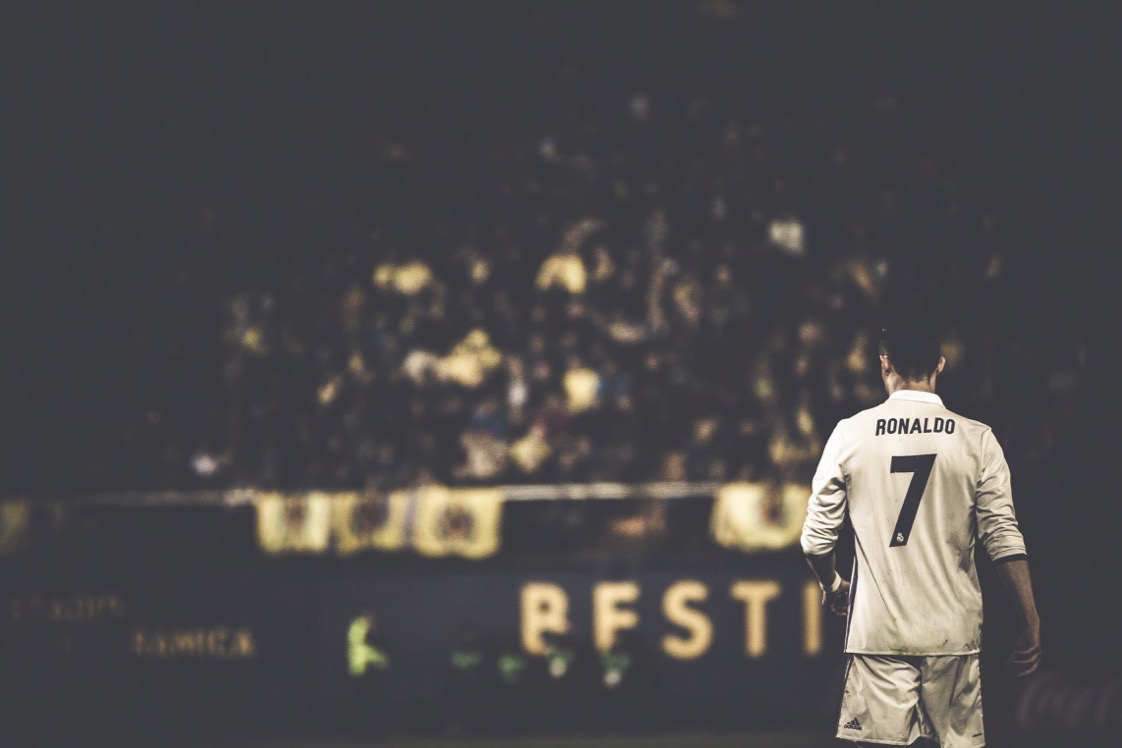 With five Ballon d'Ors to his name, Cristiano Rona...