Technical overview of Martin Ødegaard
12.07.2019 17:15:47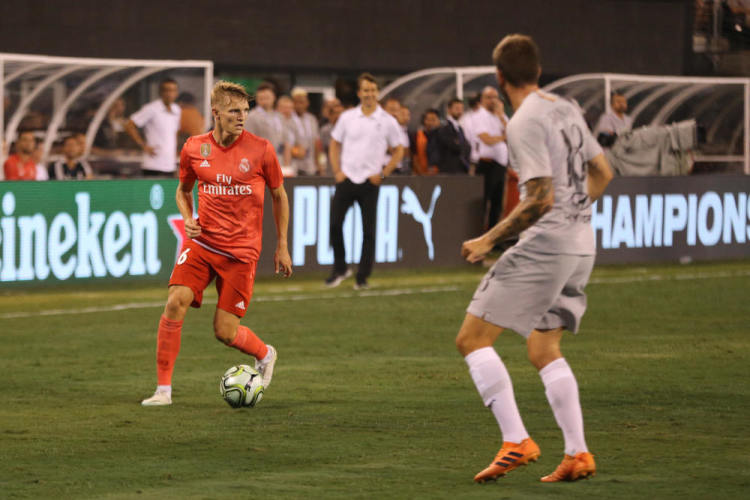 He'll be playing for Real Sociedad in 2019/20

The right side of Real Sociedad's attack should be his

There was massive improvement in his game last year at Vitesse
In his young career, Martin Ødegaard has made one LaLiga appearance. It was in the final round of the 2014/15 season and he was given 32 minutes with the Real Madrid first team in a 7-3 victory over Getafe, after having spent the previous six months with the Spanish side's B team in the aftermath of his transfer from Strømsgodset.
Now, in 2019, he is finally set to make a second appearance in the top division of Spanish football. After two and half years on loan in the Eredivisie with Heerenveen and Vitesse, the 20-year-old has been loaned out again and will play with Real Sociedad in 2019/20.
So what kind of player are the Basque side getting? Here, we take a technical look at the player's characteristics.
Firstly, let's look at his position. Ødegaard is an attacking midfielder, but he can play on the right, the left and in the centre. Different coaches have used him in different ways, but most have decided that he is better suited on the right and he has increasingly been used on the right as his career has advanced.
Ødegaard's positional use per club
Strømsgodset: Right 12% Centre 82% Left 6%
Real Madrid B: Right 49% Centre 37% Left 14%
Heerenveen: Right 65% Centre 33% Left 2%
Vitesse: Right 77% Centre 21% Left 2%
Total: Right 56% Centre 37% Left 7%
Under Imanol Alguacil, Real Sociedad tend to play in a 4-3-3- or a 4-2-3-1, so Ødegaard should be expected to occupy the right side of the front three or the right side of the second line, depending on which formation is used. Adnan Januzaj is the only other winger in the squad who prefers to play on the right and the former Manchester United man is incredibly injury prone, so we should see a lot of Ødegaard.
He has what it takes to terrorise full-backs, as he can beat his man and has 2.9 successful dribbles per 90 minutes over his career, a 64% success rate. He'll be expected to put crosses into the box and it is exciting for Real Sociedad that this is a facet of his game that has dramatically improved over the past year. He averaged just 0.8 accurate crosses per 90 minutes while on loan with Heerenveen in 2016/17 and 2017/18, but this shot up to 2.3 per 90 minutes with Vitesse in 2018/19. Similarly, his goalscoring increased as he went from 0.1 per 90 minutes with Heerenveen to 0.3 per 90 minutes with Vitesse.
Areas of Ødegaard's improvement last year
Heerenveen (2016/17 and 2017/18)
Goals per 90 mins - 0.1
Assists per 90 mins - 0.1
Key passes per 90 mins - 2.1
Accurate crosses per 90 mins - 0.8
Successful dribbles per 90 mins - 2.7
Vitesse (2018/19)

Goals per 90 mins - 0.3
Assists per 90 mins - 0.4
Key passes per 90 mins - 3.7
Accurate crosses per 90 mins - 2.3
Successful dribbles per 90 mins - 3.1
It's clear that Ødegaard is a talented player. Still just 20, some improvement still has to be made, but we've already seen him take steps forward in the past year at Vitesse. Now, he'll look to improve further at a new team and in a league he has never properly experienced.
Click here to subscribe to our preview, report & stats service. Coverage of 50+ tournaments with daily updates before and after games!
Featured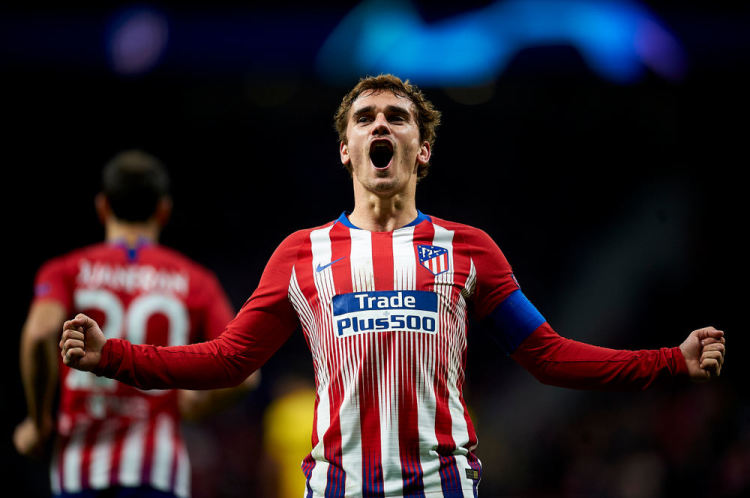 The Frenchman will have to play a more associat...
355
match previews updated