What Next for Neymar?
19.12.2017 03:30:34
Completing his record breaking £198 million transfer to PSG this summer, Neymar's arrival in Paris would send shockwaves around the footballing world. Having set the world alight during his time at Barcelona, Neymar would sign a 5 year deal at the Parc des Princes vowing to "conquer multiple titles" with his new side. While the Brazilian's move would understandably turn a lot of heads, many have since questioned Neymar's choice of destination, considering a move to France as a backward step in his career. Having now spent a little over four months with his new club, how exactly has Neymar fared, and what does his future in Paris hold?
An Impressive Start
With not even half a season under his belt, Neymar already has some impressive stats to his name. The twenty five year old has found the back of the net a total of 17 times in 19 appearances, adding an additional 11 assists to his record. Creating a total of 52 chances this season, Neymar has so far proven to be PSG's most potent attacking threat, with Kylian Mbappe's total of 27 chances the nearest to challenging him. While still early days, the former Santos youngster has the second highest comparative shot accuracy in the whole of Ligue 1, trailing only to his fellow teammate, Edinson Cavani.
With 6 goals in 6 Champions League appearance, Neymar has been one of the standout players throughout the group stages, continuing to show that he is amongst Europe's elite. Averaging a rating of 9.24 per game, the dynamic forward has been rated as the best player in Champions League competition so far this season. Scoring 2 goals and boasting 1 assist in PSG's 7-1 demolition of Celtic, Neymar would display his brilliance on the night, showing exactly why PSG were willing to part with so much money to acquire his services.
With PSG set to face Real Madrid in February's Round of 16, Neymar will be keen to make a point to those in Spain who questioned the motives behind his desire to move to Paris. The stage is set for a spectacular performance. Considering the amount of investment that PSG have put into their squad, not to mention Neymar specifically, there will be an immense amount of pressure on the Brazilian's shoulders.
Inconsistency and Controversy
While Neymar has largely proven to be a resounding success during the first few months at his new club, it is important to note that things haven't gone entirely smoothly. Despite dominating the vast majority of matches, the former Barcelona man has displayed a tendency to sometimes go missing. Losing their final Champions League group stage game 3-1 to Bayern Munich, Neymar failed to show his quality, proving to be largely ineffective going forward. Similarly, Neymar has often been criticised for attempting to do too much with the ball on occasions. In PSG's shock 2-1 defeat to Strasbourg just a couple weeks ago, the Brazilian only managed to create a total of 2 chances, with many in France criticising him for single-handedly attempting to win the game.
In addition to these minor blips, Neymar's four months in Paris haven't gone by without controversy either. September's "Penalty-gate" incident saw the Brazilian fighting with fellow teammate Edinson Cavani over the taking of a spot kick against Lyon. Cavani would ultimately take the penalty, with Neymar left seemingly irate on the side. While the issue was quickly resolved in the following weeks, such behaviour has left many questioning Neymar's maturity, not to mention his ability to lead PSG to future glory.
Recent press reports have also indicated apparent tensions between both Neymar and manager Unai Emery. With Neymar apparently not fond of the Spaniard's extended use of video-analysis technology, a rift has developed between the two, which certainly doesn't bode well going forward. It's fair to say that the Brazilian has certainly had his fair share of teething problems while attempting to settle in at his new club.
Looking Forward
Given time to fully settle in and adapt to his surroundings, Neymar will most definitely prove to be a star at PSG. An asset both on and off the pitch, the twenty five year old has undoubtedly been a tremendous coup for the Parisian side, a player which they will want to hold on to. If Neymar can learn to gel with his fellow teammates and continue to display his brilliance, there is no question that he can help take PSG to the next level.
Whilst reports have emerged in recent weeks suggesting that a summer switch to Real Madrid could potentially be on the cards, the chances of Neymar leaving any time soon are highly unlikely. Only four months into his five year contract, the former Barcelona man will surely want to prove the doubters wrong. That said, whether it be in Spain, France or any other country, Neymar is a player whose best form is yet to come. The good news for the neutral is that there are many, many exciting years ahead for the Brazilian super-star.
Featured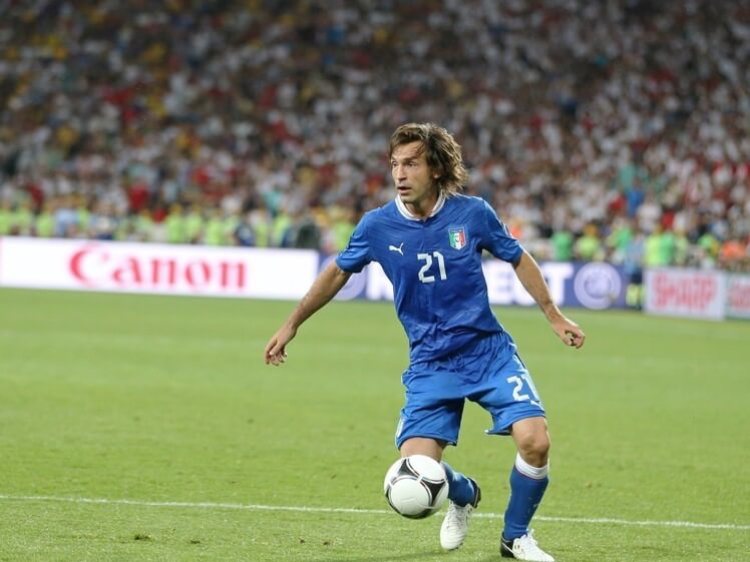 Is he best player of his generation? Not quite, bu...
264
match previews updated