Renaissance Men: Black Cats heading back to the Big Time?
25.10.2021 12:07:07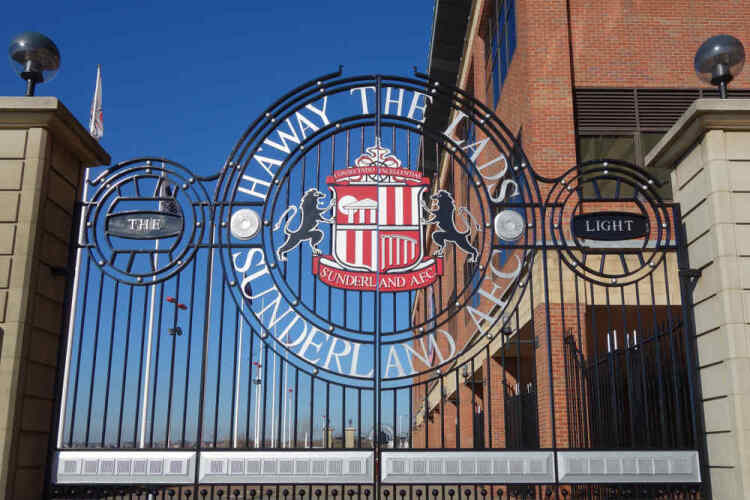 There are many buzzwords in football, and one of the most oft-used is 'consistency'.
With it, the theory goes that you are almost duty-bound to expect success as your team racks up points in impressive fashion. Without it, you simply won't get on the kind of run that propels you up the league table.
As Sunderland fans watched Jayden Stockley nod home Charlton's winner at the Stadium of Light on Saturday, you could forgive them for giving the nod of assent to such a notion.
In the space of six League One games, the Black Cats have demolished Cheltenham Town 5-0, thrashed Crewe Alexandra 4-0, been tanked 0-4 by Portsmouth and suffered that latest 0-1 reverse at the hands of the Addicks.
Consistency? Hmm, not exactly.
Still, there's a long old way to go this season, and if Sunderland were to win their game in hand they would ascend past Plymouth and Wycombe to the top of the third-tier table.
That in itself has to be considered progression. After all, this was a side that missed out on automatic promotion by ten points last season – a campaign in which they drew a staggering 17 games. Maybe consistency is overrated after all!
The curtailed 2019/20 season also saw Sunderland in amongst the big boys, rather than striking out on their own, and so it's been a while since the Mackems were as dominant as they are right now.
The question on the lips of their supporters is could this finally be the time that they get back to where they belong, first off by getting promoted from the damned third tier?
Backing the Manager
To some extent, Sunderland took a calculated risk when they appointed Lee Johnson as manager back in December 2020.
He's a coach that is renowned for having a clear identity of how he wants his teams to play, and arguably that personality is something that the Black Cats have been lacking in recent times.
Johnson's philosophy worked a charm at Oldham Athletic, where he vastly overachieved, and he had a decent year at Barnsley. His abrasive style never really captured the hearts of Bristol City supporters, but you would be hard-pressed to say he didn't have a successful stint – runs to the fringes of the Championship play-offs, and an EFL Cup semi-final against Manchester City, after which his side drew praise from Pep Guardiola, are testament to that.
It's not beyond the pale to suggest that Sunderland would have been promoted last term but for a horrendous end to the campaign, in which their formline read W2 D4 L4. On Johnson's CV, that remains an aberration for a coach that is generally progressive both in style and results.
If given time, you would think that he and Sunderland will be successful together….even if he's not everybody's cup of tea.
Sustainable Scoring
Most clubs that find themselves in the mix for honours at the end of a season have been propelled there by a free-scoring forward.
While not essential, football is a sport made all the easier when you have a player with a knack for finding the net on a regular basis, and to that end Sunderland seem to have unearthed a gem in Ross Stewart.
In 2016/17, the Scot notched 12 league goals for Albion Rovers, and that would remain his highest seasonal tally prior to his move south of the border.
And yet, the 25-year-old finds himself with nine goals in just twelve league outings for the Black Cats, leaving him on course to smash his own ceiling should his exploits continue.
The question, however, is such a run of goalscoring form sustainable?
It's a relevant question, because Sunderland's squad is not blessed with natural scorers. Aiden McGeady is a gem of a player at this level, but he's somebody more renowned for creating opportunities than finishing them, and if you take Stewart's goals out of the equation the next best season's tally for the Black Cats is Carl Winchester with just three.
The likes of Alex Pritchard and Aiden O'Brien have struggled for that keyword – consistency, while Elliott Embleton looks poised to be a breakout star. His contract extension is a tremendous fillip for the club, but is Embleton the sort of player that will serve up a double-figure goal return? That's the challenge that Johnson will lay down.
And then we have Leon Dajaku. The on-loan German striker does not have a great deal of first-team football under his belt, but it's worth noting that in July 2019 he was signed by Bayern Munich to play in their youth team.
That shows how highly the 20-year-old is thought of, but with young players from foreign countries you never quite know how they are going to take to life as a regular first-team player. His progress certainly could be interesting to watch.
A Golden Age
Football fans want everything now – instant success and gratification.
For a club like Sunderland, there is a pressing demand to get promoted back to the Championship sooner rather than later – for financial reasons, if nothing else. With a cash-rich chairman at the helm, the Black Cats' need is less great than most, but even so it is hard to run a football club profitably in League One….that's a simple fact.
But Johnson is planning for the future as well as the now, and Luke O'Nien – once the spirited youngster in the Sunderland squad – is now an elder statesman at 26.
Callum Doyle (18), Dennis Cirkin (19), Dan Neal (19) and Ron-Thorben Hoffman (22) are all regular starters, and the truth is that you never quite know what to expect from such a young team – we can include Stewart and Dajaku in that conversation too.
It's 26 years since Alan Hansen's famous 'you can't win anything with kids' barb aimed at Manchester United, who that season went on to complete the double. Will Sunderland's own cool kids help the Mackems back to the big time this term?
Click here to subscribe to our preview, report & stats service. Coverage of 50+ tournaments with daily updates before and after games.
Featured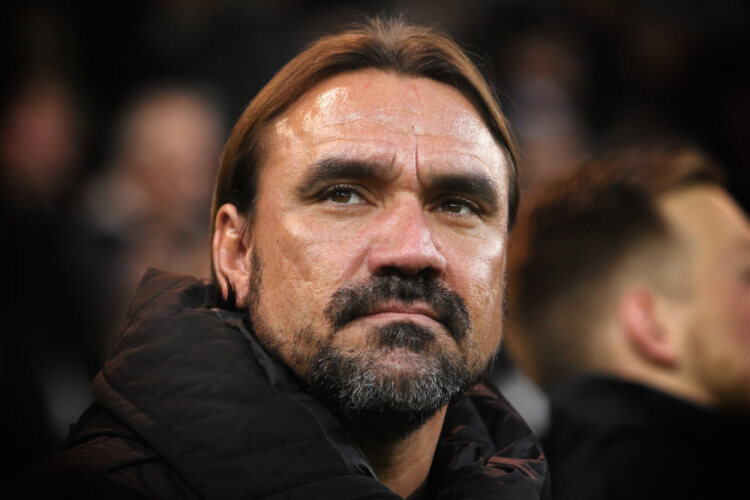 Norwich City were 66/1 to be the worst Premier Lea...
36
match previews updated