The 5 Best Goalkeepers in the 1990s
13.04.2018 19:30:35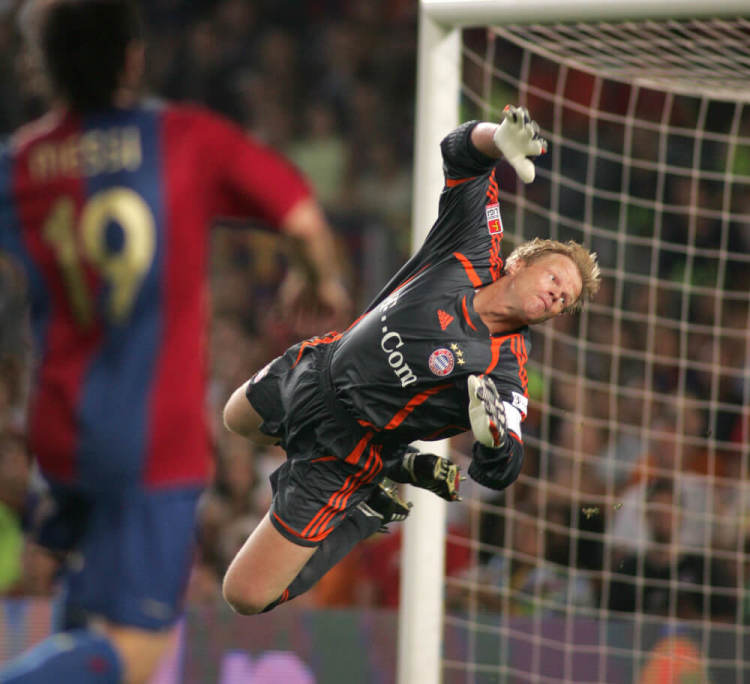 Every decade has produced wonderful goalkeepers, but up until the mid-80s their contributions were not widely recognised by either the media or fans. It was around that time that the culture within football gradually began to change. IFHHS (International Federation of Football History & Statistics) Goalkeeper of the Year Award was awarded for the first time in 1987. With this came a new era of goalkeeper superstars. Below are 5 of the best from the 1990s.
1. Walter Zenga
The 90s began with the Italian shot-stopper Walter Zenga leading the way in the goalkeeper's position. He became known for being extremely reliable and capable of pulling off extraordinary diving saves. He won his first IFHHS Goalkeeper of the Year Award in 1989, but Zenga went on to receive the same award the following two years (1990 and 1991), making him just one of three goalkeepers to ever receive the award three times in a row.
Without a doubt Zenga is most famous for his 28 year record at World Cups. He managed five clean sheets during Italia '90 which came about after 517 consecutive minutes without conceding. This was a feat never achieved prior to that and has not been matched since by any goalkeeper on the biggest stage of all.
Zenga broke several other records while serving Italy. He played 58 games for the national team in which he kept a staggering 41 clean sheets, which on average makes him the most successful goalkeeper of all time for the third most honoured country in football history. With just 0.36 goals conceded per match and the amazing 70.69% clean sheet rate – both these are also active Zenga records as of today. Even the likes of Zoff and Buffon have failed to better them.
At club level Zenga made just short of 500 appearances for Inter between 1983 and 1994, with several awards and records also broken during this period, plus five trophies, including two UEFA Cups.
2. Michel Preud'homme
Preud'homme was one of the most famous goalkeepers up until 1995, largely because of his spectacular saves and a career in which he overachieved. This was the case despite playing for relatively modest teams. Preud'homme's clubs were Standard Liege, Mechelen and Benfica. The Belgian shot-stopper won domestic trophies, but also lifted the Cup Winners Cup with Mechelen in 1994. His performances in the World Cup the same summer earned him the IFHHS Goalkeeper of the Year Award.
In 58 matches for Belgium Preud'homme conceded just 56 goals, which is hugely impressive considering that he played for the Red Devils during years they were generally perceived as poor.
Rated as one of the best shot-stoppers in Belgian history and probably the best goalkeeper when it comes to collecting crosses in world history, Preud'homme might not be as well known as the other names on this list, but he most was definitely one of the greatest goalies in the 90s.
3. Jose Luis Chilavert
Paraguay's best ever goalkeeper Jose Luis Chilavert was undoubtedly the most exciting player in that position during the 90s not only because of his cat-like reflexes and wonderful interception skills, but also because of the fact that Chilavert is officially known as the best free-kick taker amongst goalkeepers in the history of football. During his illustrious career, his best years at club level were with Velez Sarsfield and San Lorenzo in Argentina. He scored a staggering 62 goals from direct free-kicks and penalty-kicks, 8 of which were for Paraguay. He delivered on the biggest stages with probably his most famous free-kicks being during the 1998and 2002 World Cups.
Recognised as a major contributor during his amazing career, Chilavert is the only goalkeeper to keep 5 clean sheets in games in which he had to save 20 shots on target or more. The Paraguayan is the only South American goalkeeper to win the IFHHS Goalkeeper of the Year Award and he won it three times!!!
4. Peter Schmeichel
Peter Schmeichel, the Brondby and Man United legend, is without question one of the most well-known keepers in the world. His record speaks for itself as he won 23 trophies for club and country during an amazing career.
Schmeichel's bravery made him one of the best goalkeepers in one-on-one situations, with the big Dane also inspiring teammates and fans with desire and passion shown on the pitch any given match day.
Schmeichel's most famous international achievement is also Denmark's only moment of glory when the Red Dynamite won Euro 92, which was also the first of two consecutive IFHHS Goalkeeper of the Year Awards for Schmeichel personally. He is also the only goalkeeper in Danish history to win the Footballer of the Year Award three times (1990, 1993 and 1999).
After four consecutive titles with Brondby and the impressive 0.56 goals conceded per game during his time with them, Schmeichel earned a move to Manchester United. He became an integral part a Red Devils team playing the best football in its history. Sir Alex Ferguson personally described the signing of Schmeichel in 1991 as 'the bargain of the century'.
5. Oliver Kahn
No list of best goalkeepers' can be credible without a German in it, a country known for unveiling a world class goalkeeper every decade. Despite reaching his peak in the early 21stcentury, Oliver Kahn made his senior debut in 1990 and he became one the best in the game in the 90s.
At club level Kahn played 781 games for Karlsruher and Bayern Munchen and in that time he achieved 292 clean sheets and conceded only 783 goals, making him the second best goalkeeper to have played more than 600 club matches.
Kahn won the first of three IFHHS Goalkeeper of the Year Awards in 1999. He reached the UEFA Cup semi-final with Karlsruher, won countless trophies with Bayern and also still holds two records – the only goalkeeper to win Player of the Tournament at a World Cup and also the first goalkeeper to win Man of the Match in a Champions League final.
Click here to subscribe to our preview, report & stats service. Coverage of 50+ tournaments with daily updates before and after games!

Featured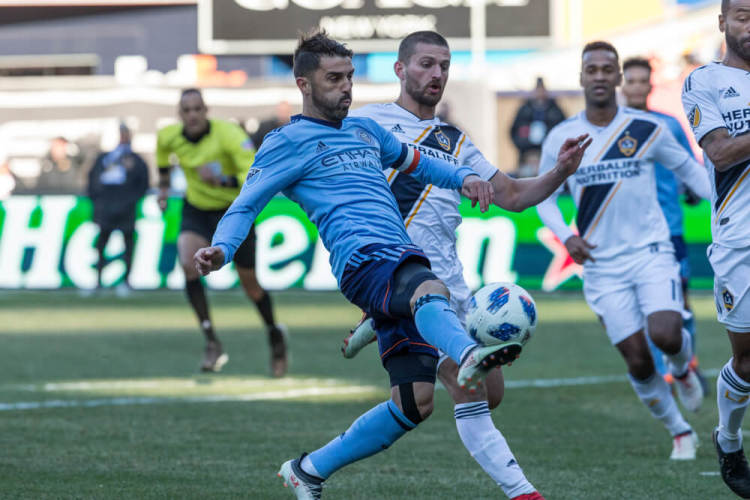 Now in its twenty-fourth year of existence, Major...
128
match previews updated