Ince By Ince: How Reading Averted Disaster to Thrive Once More
27.09.2022 11:48:15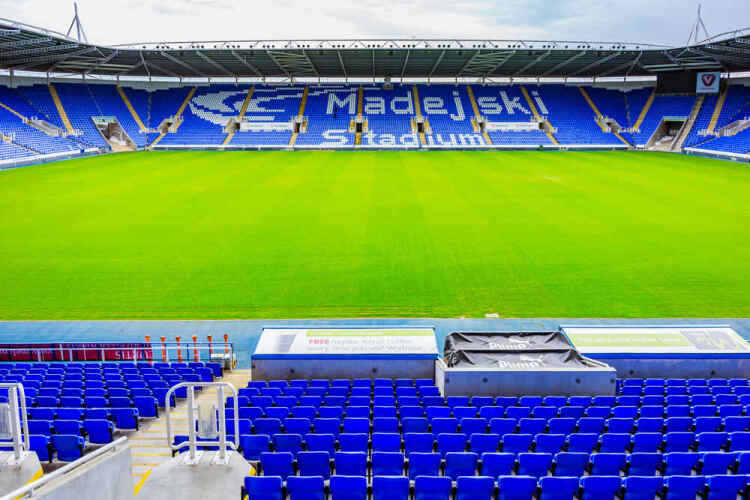 Fifteen years ago, Reading FC finished eighth in the Premier League, a solitary point away from qualifying for the UEFA Cup (or Europa League as we know it now).
By November 2021, they were languishing near the relegation zone of the Championship having been deducted six points for financial irregularities and sustainability breaches. The Royals had made eye-watering losses of £57.8 million between 2017 and 2021.
The storyline is one that fans of Coventry City, Leicester City, Leeds United, Sunderland and many other top-flight sides are familiar with already, and while supporters of those once-beleaguered clubs can attest that the good times can eventually return, there tends to be a period of the timeline where things can get pretty testing.
Where are Reading at right now on the rise and fall curve? It's hard to tell, but they have a Chinese ownership consortium who seem to be committed to improving the club. They spent £50 million on a new training ground, after all and a permanent manager in Paul Ince who seems to have galvanised the place.
Sitting pretty in third place in the table, life is a lot rosier for the Royals than it was six months ago, that's for sure.
A Point to Prove
Back in February, Reading's owners decided to sack former head coach Veljko Paunovic, who had introduced a modern, progressive style at the Madejski Stadium and narrowly missed out on the play-offs during the 2020/21 season.
During the January transfer window earlier this year, Paunovic signed winger Tom Ince on loan, in the process unwittingly signing his own death warrant as Royals boss.
Like many proud fathers, Paul Ince would attend Reading games to show his support to his son, and over time he struck up a friendship with the club's hierarchy. When Paunovic was shown the door despite winning away at Preston, it wasn't a huge surprise when Ince was revealed as his interim successor just two days later.
You could hear the groans of Reading supporters up and down the land. Ince hadn't had a job in management for eight years, having been sacked from his prior four roles and, at Blackburn and Blackpool, entering their respective record books as being amongst their shortest managerial tenures in history.
Reading won in Ince's first game in charge, but then suffered three straight defeats, conceding nine goals in the process. With that six-point deduction looming large, Royals supporters were fearing the worst.
But then it somehow clicked, with Ince transforming Reading into a team in his own mould as a player, dogged, determined, indefatigable. A patch of form reading W3 D3 L1 effectively kept them up and even three consecutive defeats to end the campaign were not enough to diminish the achievements of Ince and his team.
The Upside Down
The Championship is, it's fair to say, one of the most unpredictable and entertaining leagues in world football.
As summer fades into autumn, almost a quarter of the campaign has passed by already, and the Championship league table has a bizarre, almost upside-down look to it.
Middlesbrough and West Brom, who were many pundits' picks for promotion, find themselves in and around the relegation zone, while those expected to be battling demotion, Rotherham, Sunderland et al are currently in the mix for a top-six finish.
And there, sitting pretty in third place, are Reading, who have doubled-down on last season's improvements under Ince with six wins in ten from an impressive start to 2022/23.
It's curious that a side with a goal difference of -4 can be riding so high in the league table, but hey this is the Championship remember.
The Royals have done their best to embody the chaotic spirit of English football's second tier, with a head-scratching last five games in which three straight clean sheets were sandwiched in-between 0-4 drubbings against Sheffield United and Rotherham.
The Expected Goals table suggests Reading should be sitting around tenth based on Expected Points, so maybe a correction of their lofty status is incoming. Fixtures against Norwich, West Brom, QPR and Burnley in October will certainly test their credentials to the limit.
Installed as permanent manager in the summer, Ince in some ways has been a victim of the club's overspending in recent years. The purse strings have been kept on a tight leash throughout the transfer window.
But Ince has managed to wheel and deal his way to a competitive squad, bringing in son Tom permanently – he has responded by being arguably Reading's best player so far this term.
Loan deals for Jeff Hendrick, Tyrese Fornah and Joe Lumley have added quality and energy to the squad, while free signings Shane Long, Naby Sarr and Sam Hutchison bring experience to an outfit that has had a youthful look in seasons gone by.
A Period of Calm
Given the mania that has swept the club in the past season or two, an anonymous campaign of mid-table mediocrity might just be what the doctor ordered at Reading.
Their financial recklessness essentially caused the summer losses of John Swift, Josh Laurent and Alen Halilovic, whose wages were considered unsustainable, and Ince is now hoping to find a new attacking talisman to replace the effervescent Swift, who was one of the Championship's standout players last term.
The transfer embargo imposed upon the club has forced Ince's hand in signing ageing recruits who were, for the most part, unwanted by their former employers. But he knows that to ensure a sustainable future, he will have to bring young talents through, and the likes of Tom Holmes and Tom McIntyre have already taken their chances this term.
Kelvin Ehibhatiomhan, John Clarke, Kelvin Abrefa and Michael Craig, who are all aged 19 or under, have also featured, while Rashawn Scott, whose middle name is Rivaldo, for what it's worth, is expected to be the next product of a lengthy Reading conveyor belt that has provided Premier League talents in Michael Olise, Michael Hector and Omar Richards in recent years.
Safeguarding the future of Reading Football Club could yet be Paul Ince's legacy as a football manager.
Click here for our Discounted Account Offer. Access previews and analysis on up to 5 tournaments for 30 days.

Featured
Roma are at the top of Serie A with ten points...
357
match previews updated