What effect is the Women's World Cup having on women's football?
28.06.2019 08:42:10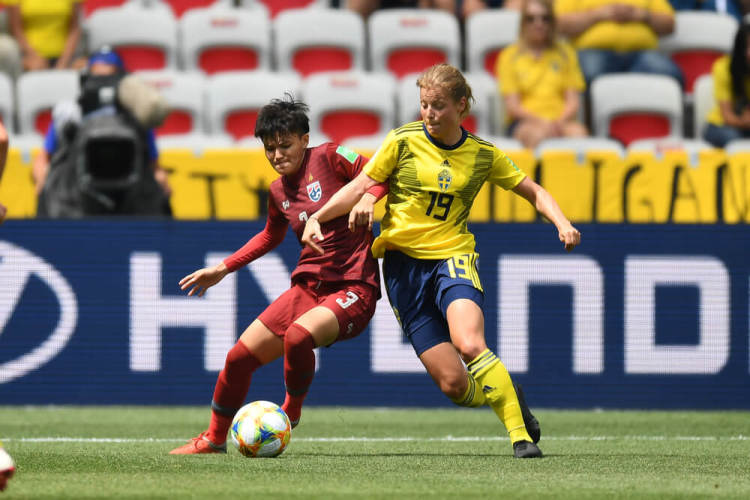 Progress has been made in women's football

There is still much room for improvement

The World Cup is bringing women's football to fans across the world
The 2019 World Cup has been surrounded by a fair bit of fanfare. The excitement about the women's game is at a level we've seldom seen before – Marta, Sam Kerr, Lucy Bronze – there are some real talented players around right now. Teams from the US to China, England to Japan entered the tournament with high hopes. But is this World Cup having a positive effect on women's football as a whole?
Women's football is progressing
Over the past few years, we've made a lot of advancements when it comes to women in football. In the men's game, Andy Gray and Richard Keys left Sky Sports in 2011 following comments made about assistant referee Sian Massey, while seven years later former England forward Eniola Aluko provided commentary at the men's tournament in Russia.
Despite the progress that have been made, detractors have pointed to some of the events from this summer's World Cup as examples of why the women's game is inferior to the men's. Yes, the USA beat Thailand 13-0. Yes, that seldom happens at the top level in men's football. But does this mean that the women's game should be viewed any lower?
If we cast our minds back to the men's 2013 Confederations Cup, Tahiti lost all three of their matches as follows:
Tahiti 1-6 Nigeria
Spain 10-0 Tahiti
Uruguay 8-0 Tahiti
Rather than deride men's football, we just acknowledged that Tahiti are a particularly weak team, only qualifying as they won the 2012 OFC Nations Cup, and appreciated the talent of the opposition, as four players hit hat-tracks against the Tahitians:
Fernando Torres – Spain (4)
Abel Hernández – Uruguay (4)
Nnamdi Oduamadi – Nigeria (3)
David Villa – Spain (3)
There will always be criticism
It seems unfair to the Americans who beat Thailand that they aren't afforded the same degree of respect. Putting the quality of the opposition aside for a moment, US forward Alex Morgan scored five goals, which is more than Torres and Villa, who represented the likes of Barcelona, Atlético, Chelsea and Liverpool between them, could manage against lowly Tahiti. Even as the US won 13-0, they faced criticism for excessive celebrations, as many felt that it was disrespectful to their Thai opponents. There's a feeling that no matter what happens in women's football, there will be people ready to criticise. The US are a very good football team, consistently featuring some of the world's best players. They are expected to win, and although not by such a wide margin, it's not entirely unsurprising based on their quality.
Room for improvement
Of course, sometimes things can happen in the game that are indefensible. Take Cameroon's antics against England in their round-of-16 match. Spitting, as Cameroon's Augustine Ejangue seemed to do on the arm of England's Toni Duggan, is unacceptable. Likewise, it was not pleasing to see Alexandra Takounda stamp on Steph Houghton and Yvonne Leuko elbow Nikita Parris in the face. These are scenes that we don't like to witness in football.
England coach Phil Neville was unimpressed by Cameroon's behaviour, saying after the match that "I came to this World Cup to be successful but also to play a part in making women's football globally more visible, to put on a show that highlights how women's football is improving, but I sat through 90 minutes today and felt ashamed. I'm completely and utterly ashamed of the opposition and their behaviour. I've never seen circumstances like that on a football pitch and I think that kind of behaviour is pretty sad. Think of all those young girls and boys watching."
He makes valid points about the potential ramifications of Cameroon's actions, yet they do not represent the women's game as a whole. Luis Suárez biting Giorgio Chiellini at the 2014 World Cup did not turn anybody against men's football; rather, fans and pundits directed their ire solely to the man himself. Colombia did not endear themselves to the neutral in Russia four years later, but again this was not seen as a reflection on the entirety of men's football. We still have a way to go. Both men's and women's football are all too often marred by negative incidents – consider Suárez's actions, the racism in the men's game, and a minority of England supporters at Euro 2016. But we're getting there.
Things are gradually progressing
In 2015, England defender Laura Bassett was visibly upset after her own-goal knocked her country out of the World Cup as Japan won 2-1, advancing to the final. Four years later, England are going again with that memory still fresh in their heads. This time round, the country have had their eyes on the World Cup, alongside many fans across the world, from New Zealand to Jamaica.
Undoubtedly, there have been issues in this tournament. But gradually, women's football is getting more popular. It will likely never hit the heights of the men's game, but more and more figures from women's football are becoming more widely known, and that is in no small part down to events like the World Cup.
Click here to subscribe to our preview, report & stats service. Coverage of 50+ tournaments with daily updates before and after games!

Featured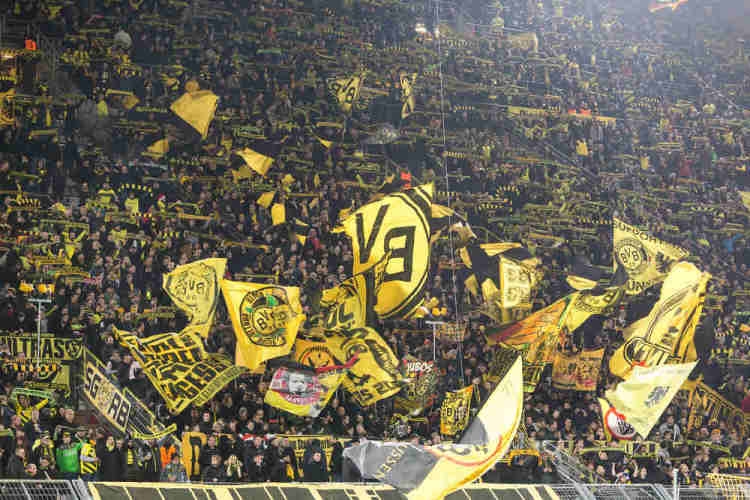 German football has, like a number of the top Euro...
30
match previews updated