Borussia Dortmund: Big spending Germans looking to dominate in 2019-20
24.06.2019 16:48:53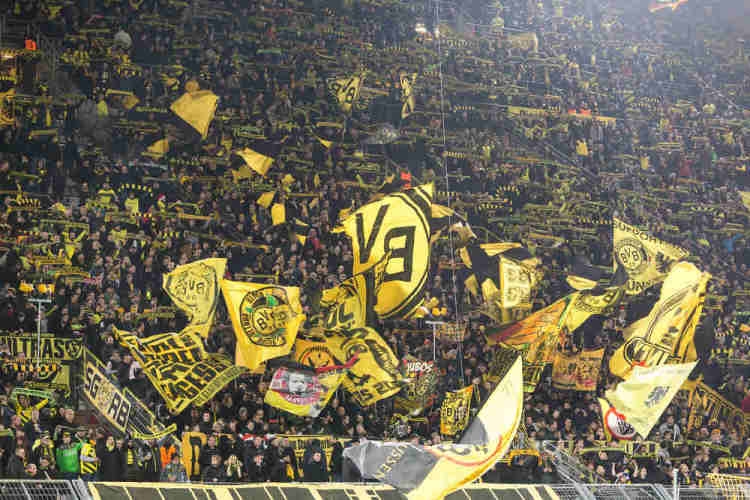 German football has, like a number of the top European Leagues, become all too predictable. Bayern Munich are a leviathan cruising through the stratosphere like an unstoppable cosmic event that has already built up too much momentum to halt.
In France, PSG are backed by the billions of their Qatari owners while Juventus, according to reports in Italy, are close to snapping up Matthijs de Ligt to further tighten their grip on domestic football on the peninsula.
Manchester City are only challenged by the resurgence of free spending Liverpool while Barcelona dominate in La Liga with Real Madrid the only other side realistically able to flex enough muscle to dethrone the Catalonian giants.
Yet in the Bundesliga something is stirring. The clouds are parting and pulling themselves through to join Bayern in the upper echelons of the atmosphere are Lucien Favre's Borussia Dortmund.
The side from the Ruhr have made a blistering start to summer that has nothing to do with the weather. They have splashed out £100 million on transfer fees already which is being seen as a real sign of intent from last season's runners-up.
The motivation behind this sudden spending spree is likely to be the way in which Dortmund let a decent seven point lead during the last campaign, slip away as Bayern Munich overtook them to take the title yet again.
The post-Christmas form of the boys from the Ruhr was hugely disappointing and was seen by many as an opportunity missed. This season the club are adding experience, quality and depth as they attempt to go one better than 2018-19.
Who have Borussia Dortmund signed?
Mats Hummels
Previous club: Bayern Munich
Transfer fee: £33.8m
The 30-year-old defender returns to the club where he made his name to much acclaim. The fans are looking forward to seeing Hummels wear the yellow of Dortmund once again. He didn't come cheap with the fee of around £33.8m seen as excessive by some but his ability and professionalism were perhaps the key components missing during the run-in last season.
He had been in discussions about staying with the German champions but admitted it was clear, after talks with both parties, that his future would be with Dortmund.
"After the talks with the people in charge in Munich and Dortmund, however, it soon became clear to me that my footballing home would again be at BVB in the future," he said.
"And that's why I'm really looking forward to coming back to Dortmund and hopefully building on the successful years before! Let's go BVB..."
Bring back a player who has won the Bundesliga five times, including two with Dortmund, shows that the hierarchy at the club really expect to challenge the might of Bavaria again next season.
Thorgan Hazard
Previous club: Borussia Monchengladbach
Transfer fee: £22.5m
The brother of Real Madrid's Eden Hazard has been creating some footballing news lines of his own over the past couple of seasons such has been his form with Monchengladbach.
The player has obviously had his suitors but chose to stay in the Bundesliga and help Dortmund build on a promising campaign in 2018-19. The Belgium international netted 10 times in 33 games for the Foals last season, matching his return from the campaign in 2017-18.
His consistency is what made Dortmund willing to part with their cash and he is set to be a big player next season at the Westfalenstadion.
Julian Brandt
Previous club: Bayer Leverkusen
Transfer fee: £22.1m
This is probably the stand out capture for Dortmund so far this summer with the highly rated Julian Brandt being snapped up from yet another Bundesliga rival. The flying winger makes the move for a hefty fee but one that is about right for a player who has scored 33 goals in 164 games for Bayer since 2013-14.
He will add natural width while, at 23, the German international has plenty of potential to still improve yet is not without experience. His presence on one flank with Jadon Sancho potentially on the other is an exciting prospect for BVB fans while being a scary one for opposition defences.
Nico Schulz
Previous club: Hoffenheim
Transfer fee: £22m
The German international is the fourth signing to come from a Bundesliga rival, this time Hoffenheim. The versatile Schulz can play both at left-back and in midfield and was linked with a move to Serie A giants Inter but instead has chose to stay in Germany.
He is expected to add some real energy on the left side and in central areas with the fact he can play in multiple positions seen as an added bonus. During his time at Hoffenheim he made a big impact with some excellent performances and is another excellent addition for Dortmund.
Bayern Munich will, no doubt, be busy splashing some cash on new transfers as well this summer but BVB have already made big strides in closing the quality gap – now it is time to see whether they can come up with the goods when the season starts.
Click here to subscribe to our preview, report & stats service. Coverage of 50+ tournaments with daily updates before and after games!
Featured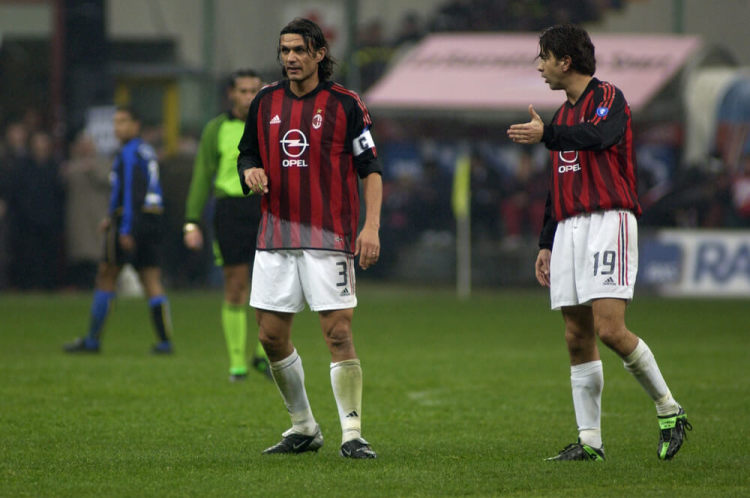 AC Milan's back four of the late 1980s and earl...
15
match previews updated