Sensational Salah at Liverpool. What the stats tell us.
13.02.2018 15:11:55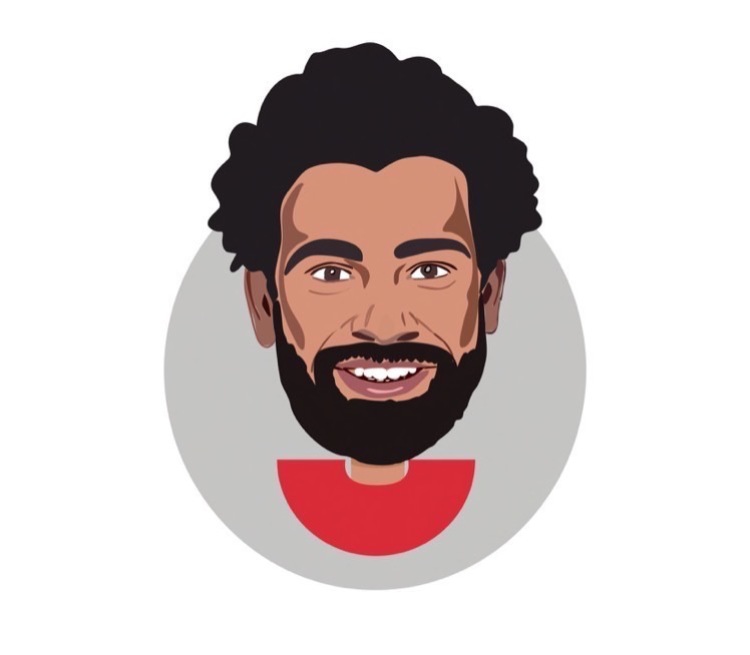 Making just six starts and seven substitute appearances in over a year long spell at Chelsea, it's mystifying to think that Mo Salah was once considered a Premier League flop. Signing from FC Basel for a fee of around £11 million, the Egyptian forward would fail to make an impact at Stamford Bridge, and would soon find himself being shipped out on loan to Serie A clubs Fiorentina and Roma. After a couple of solid seasons in the Italian sunshine, Jurgen Klopp would decide to splash out around £35 million on Salah over the summer – and what a decision that has proven to be. Since joining Liverpool, Salah has taken the Premier League season by storm and shows absolutely no signs of slowing down any time soon.
Salah's Amazing Form
With 29 goals to his name and 10 assists in 35 appearances, Salah's first half of the season has been phenomenal to say the least. Currently sitting second in the Premier League scoring charts, just 1 goal behind Harry Kane, the Egyptian forward has already netted a total of 22 league goals, averaging a goal every 93 minutes. Already being dubbed "The King of the Kop" by many on the Anfield terraces, Salah has become the fastest ever Liverpool player to reach 20 goals in a Premier League season, overtaking the likes of Daniel Sturridge, Fernando Torres, and Robbie Fowler in the process.
While Salah's humble and dedicated approach has certainly endeared him to the Liverpool faithful, his ability to score goals against any kind of opposition has too won him much praise and commendation. Salah has not only produced against the so called 'lesser' Premier League sides in his performances this season, his record against the top six teams is utterly exceptional. The former Roma man has now scored 7 goals against the Premier League's top six, helping Liverpool up to third in the table. When you consider the fact that the entire Chelsea team have only scored 6 goals against those same teams, with Manchester United netting just 5, Salah's record is even more commendable.
When comparing Salah to other Premier League stars, the number 11 continues to show why he is amongst the league's best. Creating a total of 44 chances, Salah is Liverpool's most creative player by far, with only Sadio Mane and Robert Firmino coming close to that total. The Egyptian forward additionally finds himself second in the league for both number of shots and shots on target. Recording a total of 103 shots this season, 49 of those hitting the mark, Salah trails only Harry Kane in this department.
The former Chelsea man once again finds himself second to Kane when it comes to finding the back of the net at least two times in a single game. Salah has achieved this feat a total of 5 times in the league this season, with Kane just edging him out with his total of 6. The pacey forward also sits both second and third respectively in terms of touches in the opposition box, as well as total number of dribbles completed, showing just how effective he has been when going forward.
Room for Improvement?
Salah joins the trio of Didier Drogba, Emmanuel Adebayor, and Yaya Toure on the exclusive list of African players to score at least 20 goals in a single Premier League season, the statistics surprisingly show that the forward has plenty to improve on when it comes to his finishing. Receiving the nickname "chance killer" during his spell at Basel, Salah was often mocked by his team mates for his inability to finish chances.
Whilst the prolific forward has certainly improved on his conversion rate this season, he still remains one of the most wasteful forwards in the league, having missed a considerable amount of opportunities. Failing to convert over 20 'big chances' this season, Salah has missed more key opportunities than any other player in the league. An additional criticism has also been laid down about the one-footedness of Salah's play. With 19 of his 22 league goals coming from his left foot, Salah has equalled Robbie Fowler's record of most left footed goals scored in a single season, and will surely go on to surpass the former Liverpool legend.
While criticising Salah for the 'over-use' of his left foot may be slightly harsh, it is only to point out that if the Egyptian forward were to add more right footed goals to his repertoire, he has the potential to be an even greater threat in front of goal.
While Liverpool have been able to adapt to the departure of Phillipe Coutinho fairly well, the thought of losing Salah to another team will be a huge concern for the team from Merseyside. With Salah set to represent Egypt in this year's World Cup, a sensational display on the world stage could generate even more interest in the forward, with teams such as Real Madrid already rumoured to be monitoring him. For Salah however, his primary focus seems to be set on acquiring the Premier League Golden Boot Award. With just 11 games left to play, it will be interesting to see whether he can maintain his exceptional form, and solidify his reputation as one of the league's best.
Click here to subscribe to our preview, report & stats service. Coverage of 50+ tournaments with daily updates before and after games!

Featured
With the knockout stages about to start it's time...
132
match previews updated