How Spain have finally rebuilt after their 2008-12 Golden Generation
02.12.2022 09:53:47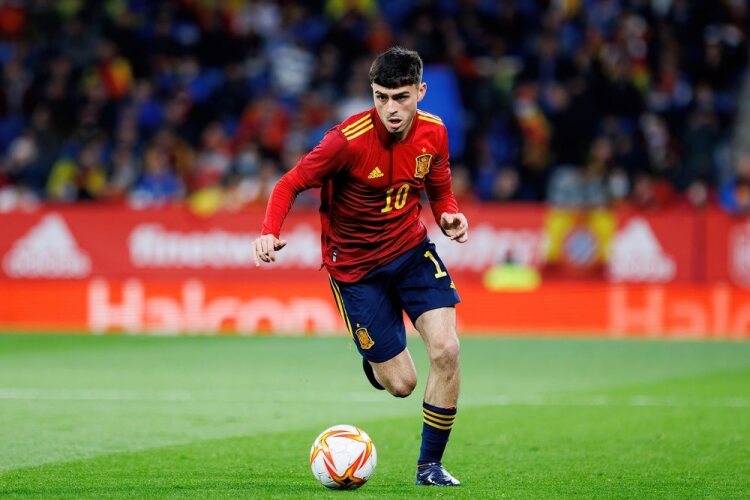 Despite a loss to Japan on Thursday, Spain look among the stronger sides at the World Cup.
They next play Morocco in the round of 16 on Tuesday, December 6.

Since winning in 2010, they haven't gone further than the first knockout round.
From 2008 to 2012, Spain dominated international football. Their run of success in winning Euro 2008, the 2010 World Cup, and Euro 2012 is unprecedented at international level, and between July 2008 and July 2014 they spent just eight months off the top of FIFA's World Rankings.
But at the World Cup in 2014, the reigning champions disappointed hugely by going out at the group stage. After a 5-1 loss to the Netherlands and a 2-0 loss to Chile, not even a 3-0 win against Australia could save them.
It was the first in a series of underwhelming tournaments. With the team's core ageing and retiring, Spain left both Euro 2016 and the 2018 World Cup in the round of 16, and Euro 2020 in the quarter-finals.
Twelve years after their maiden World Cup win, however, it looks as if Spain could be ready to challenge again. Yes, they might have lost to Japan on Thursday to drop down to second in Group E, but that shouldn't take away from the real quality head coach Luis Enrique has at his disposal.
Strong squad but room for improvement
On paper, their squad isn't as talented as it was in 2010. Iker Casillas is perhaps the best goalkeeper of the 21st century, while Gerard Piqué, Carles Puyol, Sergio Ramos, Xavi, and Andrés Iniesta were all hugely important players during that era. And then there's David Villa, their all-time top goalscorer.
None of the forward options at Enrique's disposal are at Villa's level. As much as Alvaro Morata, now 30, is a good striker with an impressive record for Spain, he's not in that elite bracket. And likewise, while Unai Simón is a talented goalkeeper, he's no Casillas.
The old guard are gone. Of Spain's Euro 2012 squad, only Jordi Alba and Sergio Busquets remain, the latter the sole survivor from 2010 too. Meanwhile, a lot of the current squad are seriously young. Six are aged under 21, including the prodigious midfield pair of Pedri and Gavi.
It's easy to compare them to Xavi and Iniesta. A midfield paring from Barcelona, similar in age, who are starters for club and country alike. Against Costa Rica, they completed 152 of 162 passes between each other, and Gavi became the third-youngest World Cup goalscorer ever in the same match. It's not a stretch to suggest that for the next four or so World Cups they could be starting alongside each other in that Spanish midfield.
An experienced coach
Enrique has plenty of experience with the national team, first taking charge in July 2018, and remaining in post ever since apart from a four-month break in 2019 for family reasons. The tiki-taka style of Spain and Barcelona from the late 2000s to the early 2010s is no longer the automatic go-to for Spain.
The former Roma and Barcelona manager tends to favour a 4-3-3, using Marco Asensio as a false nine, and while there's an emphasis on possession, the current Spain side are adept at counter-pressing when they lose the ball.
He's known for stamping his authority on his teams and being fairly demanding, not shying away from confrontation with senior players. There were rumours of his falling out with Lionel Messi at Barcelona and Francesco Totti at Roma.
He was accused of anti-Real Madrid bias when he announced Spain's Euro 2020 squad last year, with no Madrid players in the squad. Outgoing club legend Sergio Ramos, a legend for club and country, was left out of the squad for a major international tournament for the first time since Euro 2004.
The likes of Dani Carvajal, injured last year, and Marco Asensio, are back in the squad this time around, but they've surely earned their places on merit rather than being automatic picks based on reputation.
How far can they go?
Spain have a good mix of youth and experience too. Either side of Asensio in the front three against Costa Rica and Germany were Dani Olmo and Ferran Torres, 24 and 22 respectively, while much has been made of Gavi and Pedri's tender ages. Against Costa Rica, the 20-year-old Nico Williams replaced Torres. Busquets, now 34, sits behind them in midfield, while Alba, Cesar Azpilicueta and Carvajal, all over 30, have appeared as full-backs.
While things are promising, however, there are weaknesses. The lack of a clinical out-and-out centre forward like Villa or Fernando Torres isn't ideal, and Spain haven't been great at finding the back of the net of late, that 7-0 thumping of Costa Rica notwithstanding.
Spain will face Morocco in the next round, and might expect to get through to the quarter-finals, but there they're expected to meet Portugal. France or England could await them in the semis, before Argentina or Brazil in the final, should they get that far.
Whatever happens now, however, the future looks bright, and Spain will surely be candidates in North American in four years' time. Young stars like Gavi, Pedro and Ansu Fati will all be more experienced, and the likes of Rodri and Aymeric Laporte can expect to still be involved.
The usual suspects like Brazil and France will surely be in contention in 2026 too, but Spain are certainly not to be written off.
Click here for our Discounted Account Offer. Access updated previews and analysis on up to 5 tournaments for 30 days.
Featured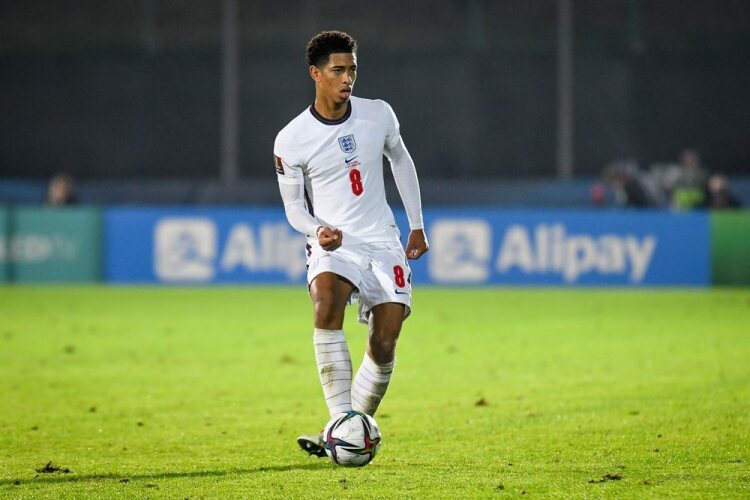 For every Marcelo Salas, signed by Lazio from Rive...
358
match previews updated