Big Rewards in Big Data
04.01.2018 13:49:18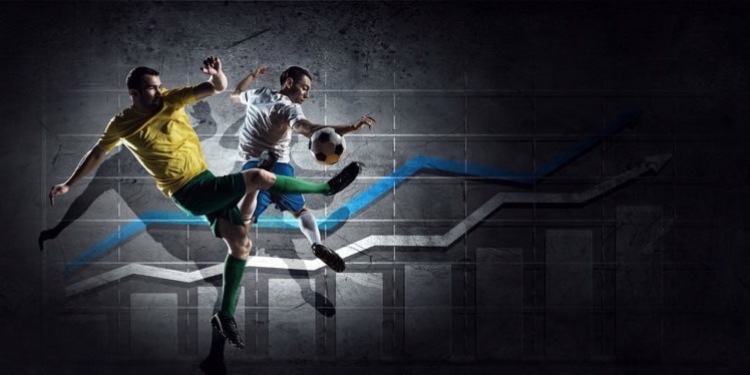 Barnsley, Benham and Beane. Apart from sounding like a law firm, what is the connection? Well, (Billy) Beane, the famous baseball statistician is part of the consortium that has just acquired struggling English Championship team, Barnsley.
And who is (Matt) Benham? He successfully applied big data and statistics to the world of online gambling. Benham also happens to have put part of his fortune into English Championship team, Brentford, and Danish team, Midtjylland. His success with these modest teams is partly attributed to data analysis.
Data analysis is now a crucial part of professional football. All top flight clubs and many in the lower divisions employ full-time data analysts.
Evolving from the notebook
Coaches and scouts have always kept notebooks on players and teams. However, the extent of what is measured and recorded has developed beyond all comprehension. Using sensors and tracking technology, thousands of measurements and events are logged and analysed in each game. This is what they call 'big data'. Gaining meaningful insights from it is one of the modern keys to success.
Good data analysis alone will not win games, leagues or cups. Football is also about passion, morale, man-management and a host of other emotional factors. Matching these factors with strong data analysis provides a winning edge.
Experience versus evidence
Until recent times there was a widespread belief that successful teams were managed by former players with an in-depth knowledge of tactics and players. They had learned by experience and simply knew how to make good decisions. Evidence for making them was not required.
Now, with all the money sloshing about in football the key word is value. Making bad decisions can cost millions of pounds. Having some insight and evidence behind football-related decisions helps placate demanding owners and investors.
Data analysis can help improve player and team performance. It can also improve preparation, including tactics, on how to nullify the opposition and win. Finally, data analysis allows teams to scout for undervalued players.
Beane and the Oakland A's
Billy Beane used statistical analysis to make a name for himself in American baseball with the Oakland Athletics in the late 1990s. His methods offered new ways of identifying undervalued players who could contribute to a team effort. The Oakland A's successfully competed against teams with much greater financial resources. A book 'Moneyball' and a film told his story. He has also developed an appetite for football.
Since his success data analysis was openly adopted by other professional sports including football. With money flowing into the new English Premier League in the 1990's, companies such as Opta and Prozone were formed to provide teams and broadcasting companies with the all analysis and statistics they wanted.
Benham the businessman
Matt Benham is an Oxford physics graduate with a liking for statistics. He also likes gambling and is very successful at it. His success has allowed him to buy controlling interests in English Championship club, Brentford, and Danish club Midtjylland.
Benham got in at the start of online gambling and set up the successful companies Matchball and Smartodds. These companies made heavy use of statistics and technology. His next move was taking data analysis into the realm of professional football. Brentford are currently in the highest position they've been in for 60 years and Midtjylland won the Danish Superliga in 2015. These outcomes seem to vindicate his methods.
The case of Leicester City
The Foxes famously won the English Premier League in 2016, despite odds of 5000-1 from high street bookmakers at the start of the season. They were almost relegated the previous season and prior to that they spent a decade in the Championship. How did such a remarkable turnaround come about?
It's been suggested advanced data analysis played a major part. The Foxes have worked with data analysis experts, Prozone, for over a decade. Winning the title may have been the culmination of this collaboration.
In their title-winning season, Leicester routinely had less possession than their opponents, but were much more effective with it. They also had very few injuries over the campaign. Data analysis may have honed their counter-attacking tactics and also help produce fitness programs to keep their squad injury-free. However, it's a highly secretive business with neither Leicester nor Prozone revealing what really went on behind the scenes.
Why Barnsley?
In the congested market of English professional football, you have to wonder why a Chinese consortium would choose to invest in Barnsley. They have never been a fashionable team and at present are languishing in the lower reaches of the Championship.
However, the South Yorkshire club represents value in the same manner that persuaded Matt Benham to invest in modest teams such as Brentford and Midtjylland. The consortium also previously acquired a faltering Nice team in France. Fortunes were turned around and Nice qualified for the Champions League for the first time. They hope to do the same at Barnsley.
Money still rules
There's no doubt that data analysis is now a major part of professional football. Obtaining data and drawing the right conclusions is what it's all about. All major teams make extensive use of data analysis, but it's clear that some are better at it than others. There's no shortage of data, just the experts to draw the meaning from it all.
However, money still beats data analysis every time. The ability to acquire top talent makes a team better. Data analysis can improve a team, but it won't close the gap on top talent.
Couple financial clout with strong data analysis and then you have a winner. The story of Manchester City's use of data analysis has yet to be told.
Click here to subscribe to our preview, report & stats service. Coverage of 50+ tournaments with daily updates before and after games!

Featured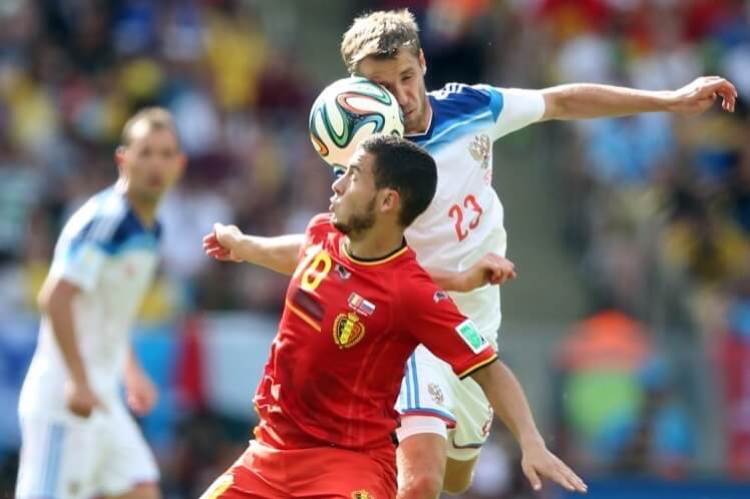 Since Uruguay won the first ever World Cup in 1930...