Bees Buzzing: A Brentford recruitment strategy to upset the Odds This Season
26.08.2021 17:48:18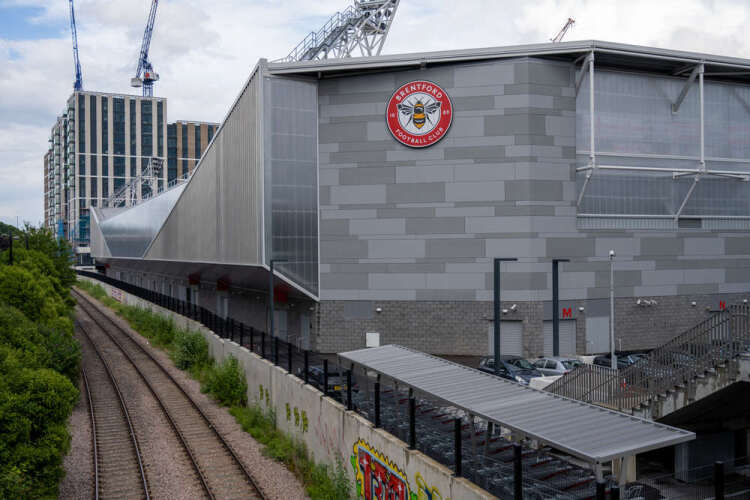 Friday August 13: the day that fans were allowed back into English football grounds in large numbers since the start of the pandemic.
It was somehow fitting that this momentous day was sworn in by Brentford, a club making their return to the top-flight after a 74-year hiatus.
With opponents Arsenal already on the rocks, it didn't need a Hollywood scriptwriter to pen what was to follow….
Sergio Canos fired the Bees ahead early, and the Brentford Community Stadium erupted – all of those emotions of the past 18 months or so spilling out.
The carnival feeling was heightened when Christian Norgaard added a second, and in truth this was a game that Brentford dominated from start to finish – this was no flash in the pan or plucky luck for the underdog – the Gunners had no answers.
It felt like a cup final, and in some ways it was for Brentford – a family-friendly club that has waited for this moment for so long.
But one win cannot define a season, and so it is imperative that Thomas Frank's side kick on and don't rest on their laurels – the conclusion from their follow-up 0-0 draw at Crystal Palace suggests they won't be doing that in a hurry.
It's all a far cry from the dark days of 2012, when the club was heading for financial oblivion and mired in League One. But then Matthew Benham, a lifelong Bees fan and Oxford graduate came along.
And he's done things differently to other club owners. Sure, he has invested heavily into Brentford – more than £100 million, all told – but by being smarter in the transfer market, using a unique algorithm to identify potential signings, and introducing innovations such as set piece coaches, Benham has been able to take his beloved Bees back to the promised land….and the riches that affords.
Betting on the Bees
On paper, the journey from Physics graduate to football club owner is an unusual one.
But Matthew Benham rarely does things by the book, and maybe it is that unlikely journey – aided by an analytical and holistic way of thinking – that has driven Brentford's recent successes.
After completing his degree, Benham went off to work in finance, holding a number of important roles within banks and other institutions.
That head for numbers would serve him well as he made a complete career change in 2001 – deciding to leave finance behind and instead try his luck as an odds compiler and trader in sports betting.
It was a move that would define Benham's life. Within two years he had set up SmartOdds, a professional betting consultancy that used some of the models he developed while working as a bookmaker.
The hunted had become the hunter, and soon he was making big bucks by outsmarting the sportsbooks, using advanced data to spot value odds – the pearl's in the shell.
Still attending Brentford games in his spare time, Benham became so concerned by the club's financial plight that he began to plough his SmartOdds winnings into their coffers.
A £700,000 loan has turned into a £130 million investment….but given the club's ascent, you suspect Benham wouldn't have it any other way.
Number Crunching
Data, spreadsheets, algorithms….it's not exactly Roy of the Rovers stuff, is it?
But over in Major League Baseball, Billy Beane and the Oakland Raiders proved that you could compete with the big boys even without the same financial resources, and Benham set about making Brentford smarter, leaner and more efficient in much the same way.
He would devise statistical models that would help his recruitment team identify undervalued players or hidden gems – not goals, assists and the like, but Expected Goals and other in-house metrics that separated Brentford's transfer [policy from anyone else's. As the club's director of football, Rasmus Ankersen, points out: "If David wants to beat Goliath, you can't do that by using the same weapons."
For further proof that the system works, the Bees have climbed two divisions while enjoying the best net transfer spend of any Premier League team between 2016 and 2021….and it's not even close:
The efficiency in the transfer market of Brentford is scarcely believable compared to the big clubs who continuously spend their way into debt….you wonder, in a decade's time, how this unsustainable spending will impact the Premier League's big boys.
Oh, and yes, you did read that correctly – Newcastle have a net transfer spend of minus £561 million, which has turned them into a….pretty mediocre top-flight side.
Thinking Outside the Box
On Talksport recently, Danny Murphy almost blew a blood vessel in anger at his opposition of set piece coaches and their role in the modern game.
Perhaps that's why he is sat in a sweaty radio studio as opposed to the dugout, as Liverpool – as just one example – have revealed how important set piece coaching was in their Premier League and Champions League successes.
Murphy's prehistoric thinking is not unique in the game, and shows how Benham has been able to exploit edges in football thanks, in part, to how far some managers, coaches and chairmen are behind the times.
Brentford's owner wanted to test out some of his theories before applying them to the London club, and so he went out and purchased FC Midtjylland – an under-performing Danish outfit.
Benham would introduce a number of his innovations to the club, including the appointment of a dedicated throw in coach – Thomas Gronnemark, who has since gone on to work with Liverpool in their title-winning season.
FC Midtjylland went on to win the Danish Superliga – for the first time in the club's history, no less, and have begun to compete in the Champions League too. They have since won two more domestic titles into the bargain.
Coincidence? Not likely. Matthew Benham has shown that you can run football clubs differently and still enjoy incredible success. His forward-thinking approach might just help to establish Brentford as a Premier League force too.
Click here to subscribe to our preview, report & stats service. Coverage of 50+ tournaments with daily updates before and after games.
Featured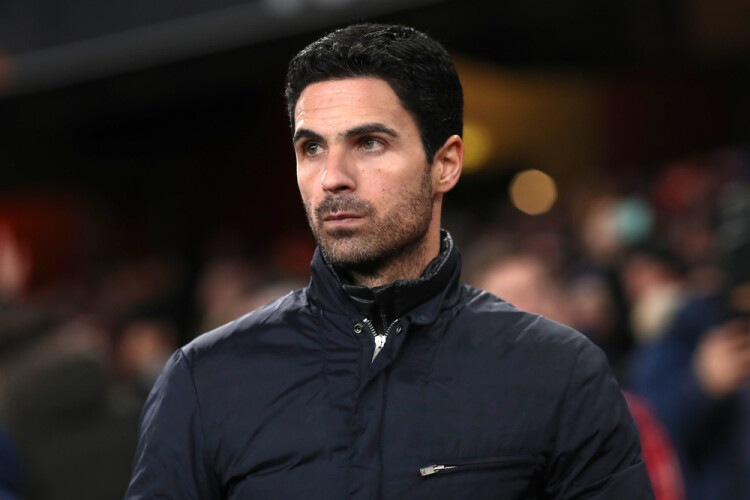 With a career win percentage of 51.72%, Mikel Arte...