The best Serie A strikers, 2017/18!
07.05.2018 08:56:17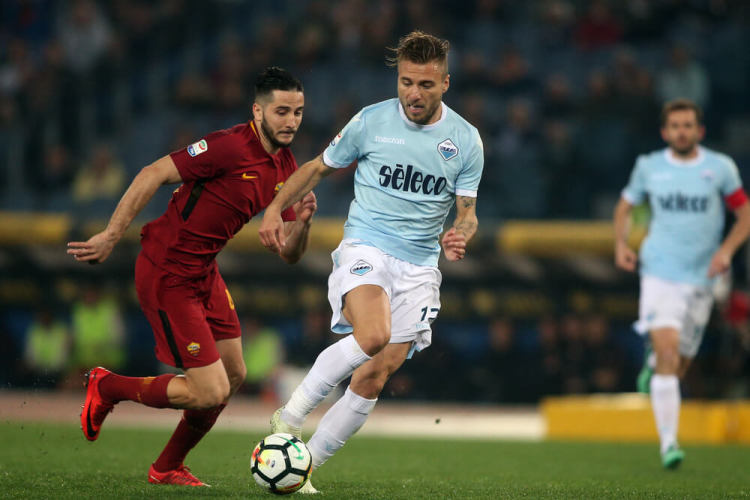 In the recent years, Italian football has surprisingly become more attack-minded compared to a past characterised by the ultra defensive Catenaccio approach.
During the 2010s, the 1000-goal-in-a-season threshold has been repeatedly surpassed with averages of more than 2.80 goals per game. Before 2012/2013, such a mark had last been hit in 1951/1952.
The current campaign is no different. As things stand, with 2 more rounds to be played, 969 goals have been scored, at an average of 2.69 goals per game.
One of the reasons for this could be the fact that the Serie A is now awash with great strikers.
Who were the best forwards this season? Some on the list have done unexpectedly well.
Games: 32
Goals: 29
Assists: 10
After two dull tours abroad, at Borussia Dortmund and Sevilla, Ciro Immobile returned to Italy and found himself a home at Lazio in 2016.
His first season with the Eagles was a successful one with 23 goals registered. That campaign demonstrated that he can still be the player first admired in the early 2010s at Pescara and during his first of two stints at Torino.
However, this season he has exceeded all expectations. He is the top scorer in Serie A, having netted 29 goals in 32 fixtures, 1 goal every 90 minutes. In all competitions, he has scored an outstanding 41 times, leading his side to the Coppa Italia semifinals and the Europa League quarterfinals.
The only negative in his season was that he failed to repeat this form with the Azzurri, scoring just once in 8 games.
Games: 32
Goals: 28
Assists: 1
The 2014/2015 Serie A top scorer, Mauro Icardi has been a threat since his arrival in Italy at Sampdoria when he was barely 18-years old. After two years, he moved to Inter, becoming the captain of the team.
A classic centre-forward, he is not a team player but he limits himself to one job and he does it perfectly: scoring. Now at 25, he has become crucial for his team.
In the current campaign El niño del partidohas managed to hit the back of the net 28 times in 32 rounds, 1 goal every 100 minutes. He is responsible for 45.16% of Inter's goals.
Despite his impressive record, Inter will fail to qualify for the Champions League once again. Furthermore, Jorge Sampaoli is thought to be considering leaving him out of the Argentinean squad for the World Cup in Russia.
In a bid to win some silverware, Icardi could well opt to leave Inter for pastures new.
Games: 34
Goals: 19
Assists: 6
If it is true that wine improves with age, the same goes for Fabio Quagliarella. Since his debut in Serie A back in May 2000, he has been the perennial journeyman.
Juventus, Napoli, Torino and Udinese are some of the clubs he played for - providing goals and assists with regularity, acting mainly as a centre-forward or a secondary striker.
At the age of 35 Quagliarella has delivered his best season ever for Sampdoria. 19 goals and 6 assists represent a career high and make him the best Serie A goal scorer still playing the game.
Games: 27
Goals: 12
Assists: 4
Udinese's campaign has been a disastrous one. 11 defeats in a row since January 2018 have meant that they unexpectedly find themselves involved in a struggle for Serie A survival.
Despite all of this, one player has succeeded in leaving a positive mark on the season: Kevin Lasagna, the 25-year old who made his name with Carpi, has been spared from the severe criticism leveled at the team by outraged supporters and this has been the case even in the Zebras' bleakest days.
Despite being plagued by injuries, between the beginning of December 2017 and the beginning of May 2018, he has succeeded in scoring 10 goals and delivering 3 assists in 16 games. That's an average of 1 goal every 123' minutes. During his absence, his teammates have scored only 4 goals in 7 rounds.
If he manages to produce this form in the future, Lasagna could become a real protagonist for the Italian national side.
Games: 27
Goals: 8
Assists: 3
Last summer Milan acquired two strikers, Nikola Kalinic and André Silva, hoping that the duo would solve all of their offensive woes. Unfortunately for the Devils, neither of them did.
According to the old saying, when two people fight, the third one wins and this is what happened with Patrick Cutrone. A product of Milan youth system, he became an unexpected hero this season.
His debut back in August, away to Crotone, was a stunning one as he scored one goal and provided two assists. Even though he only scored 7 more goals and provided one more assist in the following months, Cutrone became the favourite forward for coach Rino Gattuso, who was a big fan of his skills and character.
Silva and Kalinic played almost twice as many minutes as the youngster and only scored 7 goals between them. It is little wonder that the 20-year-old Cutrone eventually became a regular in the team.
Games: 25
Goals: 7
Assists: 1
Roma supporters initially viewed Cengiz Ünder with some skepticism. In their view they had good reason as their experience with another Turkish player, Salih Uçan, had been largely forgettable and was short-lived.
As of the beginning of February, Ünder transformed, from being an object of mystery, into a protagonist. A player capable of playing on the right, or left wing and also as an attacking midfielder, he managed to score 7 goals and provide 1 assist in just 11 fixtures.
Ünder's efforts contributed in a big way to the Wolves' breaking into the league's top 4.
Games: 10
Goals: 3
Assists: 1
A star player in the Atalanta junior team, Musa Barrow scored 23 goals in 23 games played between September and early March.
In the last weeks of the season he has become coach Gian Piero Gasperini's go to striker, being preferred to the likes of Andrea Petagna and Andreas Cornelius.
The young Gambian re-paid his coach's trust in him with 3 goals and 1 assist in the last 4 games. Perhaps this form will set the tone for next season and mean a regular starting berth in the team.
Games: 9
Goals: 7
Assists: 0
Cheick Diabaté arrived at Benevento on loan from Osmanlispor during the winter. This was at a time when the Wizards already had one foot in Serie B.
He first managed to make the starting eleven at the beginning of April. 3 consecutive braces, one of them against Juventus, suggested that a starting place was long overdue.
One wonders what might have happened had he been fielded since his first arrival, considering that his stats show that he can net a goal every 69 minutes!
Click here to subscribe to our preview, report & stats service. Coverage of 50+ tournaments with daily updates before and after games!

Featured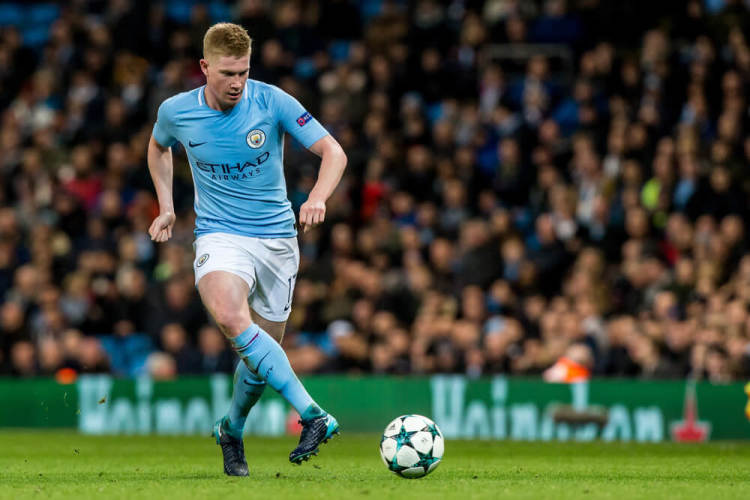 The 2016/2017 Premier League season was undoubtedl...
264
match previews updated