Capital Gains: how long can Union Berlin maintain their Bundesliga title tilt?
26.10.2022 11:59:24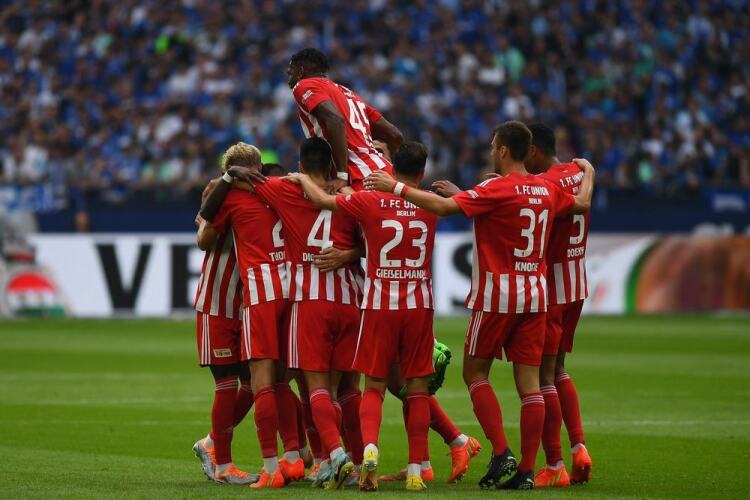 If you were to place a bet at the start of the season on who might end Bayern Munich's ten-year monopoly on the German Bundesliga title, you would likely have opted for either Borussia Dortmund or RB Leipzig.
At a push you might have plumped for Bayer Leverkusen or Borussia Monchengladbach, but Union Berlin? You might have been laughed out of town, although bookmakers will have been happy to take your bets at odds of 375/1!
And yet, here we are, approximately 33% of the way through the season and Die Eisemen sit astride the Bundesliga table.
It won't surprise you to learn that Union Berlin have never been crowned champions of German football, and the closest they have come was a runner-up finish exactly a century ago.
Urs Fischer and his players have history in their midst….but can they see this incredible form through until the end of the campaign, and secure the most unlikely title win since Leicester City in 2016?
Slowly But Surely
In his first season as head coach at the Stadion An der Alten Försterei, Fischer guided Union Berlin to promotion to the Bundesliga, the first time in history that they would ascend to the German top-flight.
In his third season, Fischer led Union to a seventh-place finish in the Bundesliga, and in his fourth the club achieved their greatest campaign in history by finishing fifth. This was their best effort of the modern era, and enough to secure them a berth in the Europa League.
So it's not like we weren't warned of the club's forward motion under their inspirational leader….
What's particularly impressive is that Fischer barely, if ever, deviates from his favoured 3-5-2 formation, and yet he has shown the tactical flexibility to lead Union to victories over Dortmund and Leipzig, as well as taking a well-earned point from Bayern.
With only a tiny transfer budget, relatively speaking, to his name, Fischer has elevated his team to new heights. In fact, they've climbed from fifth last season to top this despite spending just £12 million on new players in the summer with a net spend of +£9 million for the campaign thus far.
It truly is a remarkable achievement given the big bucks splashed out by the Bundesliga's big guns.
And then there's Union's other secret weapon: that Stadion An der Alten Försterei home. They only lost twice there in the whole of 2021/22, and remain unbeaten on home soil this term. In an era of clubs desperate to expand their stadiums to the detriment (usually) of the atmosphere, this 22,000 seat arena creates a cauldron of noise, perfect for Union's own raucous style of football.
A Silk Purse and a Sow's Ear
Most clubs of Union's size would crumble at the thought of losing their top goalscorer.
But when Fischer learned that he would lose Taiwo Awoniyi, who was one of the many players that moved to Nottingham Forest in the summer, he set to work on a Plan B.
The Tricky Trees broke their transfer record to sign the striker, who notched 15 goals in the Bundesliga last term, and leave an almighty gap for Union to fill.
But Fischer turned to an unlikely savour in Sheraldo Becker, the attacking player who is yet to record double-figures for goals in a single season despite having turned 27.
Fischer, as he has been prone to do with a number of players, has taken the winger and converted him into a fox in the box, with Becker having already notched seven goals this term. If he doesn't hit double figures in 2022/23, something will have gone drastically wrong.
Then you can throw into the mix Jordan Pefok, a largely unheard of forward from Swiss side Young Boys signed for just £5.4 million. He has contributed to seven goals (three scored, four assists) in just ten Bundesliga starts.
Union continue to sell their players to bigger clubs, with the likes of Awoniyi, Robert Andrich, Marvin Friedrich and Sebastian Andersson all leaving for pastures new. And yet each has been replaced by Fischer's rag-tag army, with the manager spending a total of £30 million the three seasons in which his side have been ensconced in the Bundesliga's top seven.
Whichever way you look at it, that's excellent business.
Here Comes the Bad News
Any stats used to analyse football should be done so indicatively, more as a guide as to what might happen, rather than what will happen if all of the moving parts remain the same.
But there's ample reason why Union Berlin fans should perhaps steel themselves for a drop-off….fear the worst but hope for the best, as the old mantra goes.
Why? Well, according to the Expected Goals (xG) table, Union are rather fortunate to be anywhere close to the summit of the Bundesliga. In fact, they actually have a negative xG difference, and therefore would have dropped considerable points had their opponents been more clinical in front of the Union goal.
The 1-2 defeat to bottom side Bochum on Sunday might well be the catalyst for that retraction, but do Die Eisemen care? No. Should they? Perhaps.
Union have only won the xG count in four of their eleven outings at the time of writing, and incredibly were even on the wrong end of the expected scoreline when beating Schalke 6-1, scoring four of their goals from outside the area.
It's simply not sustainable, but purists won't care and maybe they shouldn't. Why don't we allow Union fans the chance to dream in a sport where underdog tales are few and far between in these days of rampant capitalism and oil-rich overseas investment.
They won't play one of German football's 'big three' again until February, so maybe their run, as statistically unlikely as it is, can continue for a while longer yet.
Because be under no illusions: if Union Berlin even finish in the Champions League places, it would be an extraordinary achievement for a club that was in the second tier of German football just five years ago.
Click here for our Discounted Account Offer. Access updated previews and analysis on up to 5 tournaments for 30 days.
Featured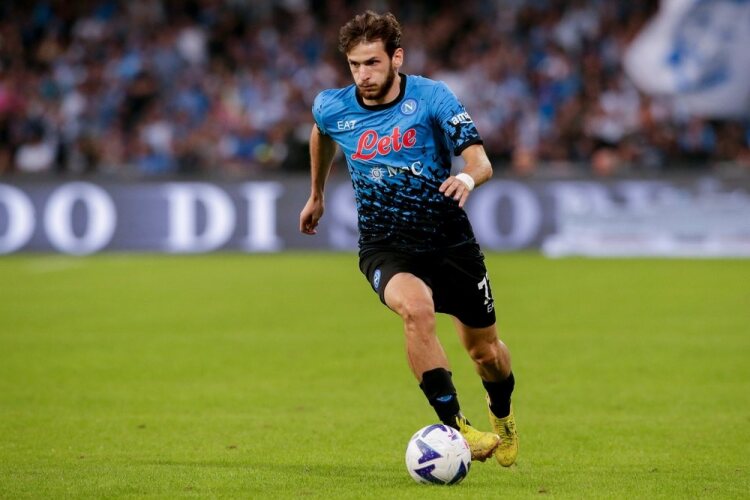 Napoli sit top of Serie A after ten games this s...