And then there were two! An analysis of the most dramatic Bundesliga title race in years.
23.03.2023 14:52:47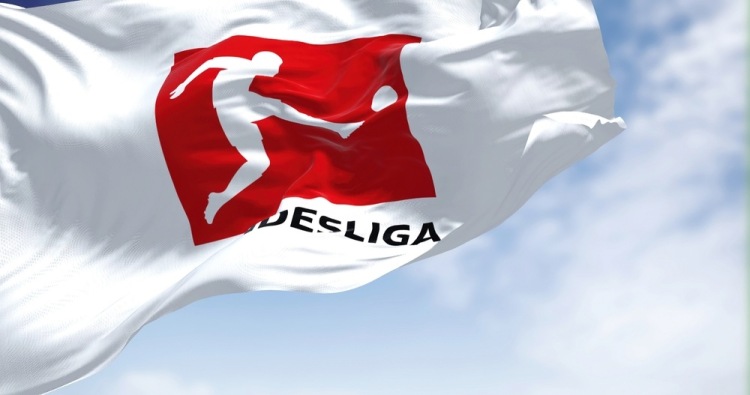 Only once since 2009 has the Bundesliga ended with two or more teams separated by less than five points at the top of the table.
And with Bayern Munich being crowned champions for the past ten years, it would be fair to argue that the German top-flight has become rather one-dimensional and predictable of late.
But has the tide turned? Borussia Dortmund and Bayern are, at the time of writing, separated by just 1 point at the top of the table, and had their nearest rivals not suffered a colossal loss of form, Union Berlin (W2 D3 L1), Freiburg (W3 D3 L0), RB Leipzig (W3 D0 L3) and Frankfurt (W1 D2 L3), there could have been more pretenders to the throne.
There are nine gameweeks left to play in Germany, with Bayern still tasked with playing Dortmund, Freiburg and Leipzig in the fixtures ahead.
So will their monopoly on the Bundesliga title come to an end & will the title race do down to the wire?
Leaky at the Back
At various times in his coaching career, Julian Nagelsmann (still only 35-years-old) has been described as being like a young Jurgen Klopp.
He certainly favours the heavy metal style of the Liverpool manager, and having cut his teeth at Hoffenheim he implemented a swashbuckling brand of football in his two seasons at RB Leipzig: they scored 60 and 81 goals respectively in those terms from just 34 league games played.
The reason that Nagelsmann's Leipzig were unable to challenge Bayern for supremacy was that they conceded too many goals (nearly a goal-per-game on average) and dropped too many points; ultimately, they finished eight and 16 points adrift of the champions in his two seasons in charge.
It wasn't a huge surprise when Bayern appointed Nagelsmann as their new head coach in the summer of 2021, and nor was it a shock when he guided the Munich outfit to the Bundesliga title in 2022.
But again, his lack of defensive attention-to-detail was exposed as the league winners shipped 37 goals, and it was that naivety that ultimately proved their undoing in the Champions League, they were dumped out by Villarreal at the quarter-final stage.
Fast forward to the 2022/23 campaign and history is repeating itself. Once again Bayern are conceding at a rate of more than a goal-per-game on Nagelsmann's watch, and that has led to them dropping points in ten of their 25 Bundesliga outings to date. It's no wonder Dortmund have been able to take advantage….
This isn't some statistical quirk either. If we conclude that a good goalscoring chance is one with an xG of 0.25 or more, Bayern have yielded at least one golden opportunity to their opponents in seven of their last ten league games including a whopping three or more against Augsburg, Borussia M'gladbach and Wolfsburg since the start of February alone.
This is not a personal attack on Nagelsmann, nor are we implying he is incapable as an elite level coach, indeed some of Bayern's attacking patterns of play are extraordinary. But if the perennial champions are to lose their grip on the Bundesliga trophy, it's that relative defensive vulnerability that will be the root cause.
Going for Gold
Although their official kit colours are described as yellow and black, there is definitely something of the 'gold arrows' about Borussia Dortmund as they pour forward in attacking formation.
Since the Bundesliga has returned after the World Cup hiatus and its winter break, Dortmund have won nine of their ten league games played, averaging a mammoth three goals scored per game.
But it hasn't always been rosy for the yellow-and-blacks during the 2022/23 campaign. Between August and November, their Bundesliga form read W8 D1 L6, not bad, but an average of 1.66 points per game isn't going to win you trophies.
Perhaps that sluggish start was a symptom of having a rookie manager of their own. Edin Terzic has a lengthy CV as an assistant head coach and technical director, but prior to this season his experience as the main man on the touchline extended to just six months, an interim spell in charge of Dortmund that yielded the DFB-Pokal in 2021.
Evidently, Terzic found it tough in the early going this term to establish Dortmund's identity, but their form since the start of 2023 is such that they are now considered a red-hot contender for the Bundesliga title. Their one-point cushion could evaporate if they lose to Bayern on the road on April 1, while a draw would potentially open the door to the long line of pretenders to make up ground.
Red Bull Need Wings
Fans of football's quirkier stats may already know of the curious case of RB Leipzig.
Using Expected Goals (xG) data and extrapolating Expected Goal Difference (xGD) from it, Leipzig have been curiously up there with Bayern as the best team in the Bundesliga so far.
They yield very few high-quality goalscoring chances but create plenty of their own, and yet the league table shows them to be a lowly fifth and some eight points adrift of Dortmund.
This Leipzig side is blessed with some outstanding attacking talent; 12-goal Christopher Nkunku, Chelsea flop Timo Werner and the exciting Dominik Szoboszlai chief among them, while only Bayern and Union Berlin have conceded fewer goals than them.
It's possible that they aren't higher up the table because of moments; football games are full of thousands of them, and sometimes the key moments go against you. But over the course of a full season, that should, in theory level out. If it does, there's no doubt that Leipzig have the ability to catch Dortmund and Bayern at the Bundesliga's summit.
The irony of that would not be lost on Marco Rose, the Leipzig head coach who was sacked by Dortmund after just one season in charge. More ironic still was that the Red Bull franchise beat Dortmund 3-0 in Rose's first game in charge back in September.
Red Bull gives you wings, as the old ad goes. They might need them to catch the Bundesliga leaders, but write them off at your peril.
Click here for our Discounted Account Offer. Access updated previews and analysis on up to 5 tournaments for 30 days.
Featured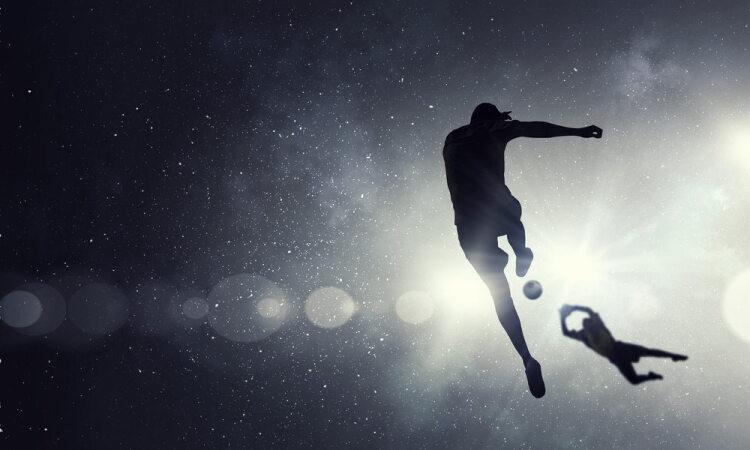 The League One automatic promotion race is in full...
201
match previews updated