Will Arsenal Be Gunning for the Top Four with Jesus and Zinchenko Signings?
25.07.2022 20:56:51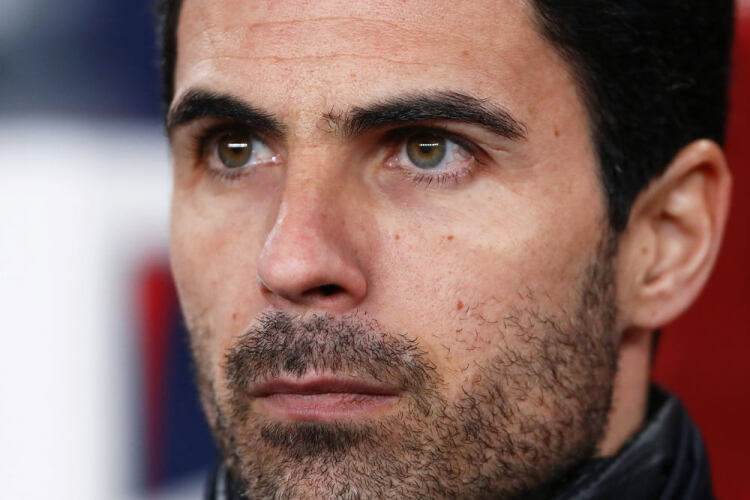 The perks, or otherwise of being an Arsenal supporter are almost inextricably linked to a person's individual age.
Sadly, time has moved on to the extent that there won't be many Gunners fans who remember the all-conquering team of the 1930s, who wrapped up five First Division titles and two FA Cups in a decade of dominance.
More will remember the exploits of the George Graham era, where domestic and continental success was in plentiful supply during the late 1980s and early nineties, while the achievements of Arsene Wenger require no explanation for Arsenal aficionados over the age of, let's say, 30.
But there has been a gaping chasm in that timeline of success ever since the Frenchman left North London, through Unai Emery's ill-fated tenure to that of current incumbent Mikel Arteta.
The Spaniard isn't universally popular amongst the Emirates Stadium faithful, although most would agree that he did appear to crack it as Gunners boss in the second half of the 2021/22 campaign.
Indeed, in 19 Premier League games from January 1 onwards, Arsenal claimed 34 points – an average of 1.79, which still would have seen them finish in the top four if extrapolated over the course of a whole season.
But it's the manner of the post-Christmas uptick that will have given Gunners fans the greatest sense of optimism. Wins over Chelsea, Manchester United, West Ham, Leeds and Everton in the dying embers of the season saw them lash home an emphatic 16 goals in total.
And here's the other interesting thing: this feels like the first time in a long time that Arsenal have enjoyed a positive transfer window. Gabriel Jesus and Oleksandr Zinchenko have joined from champions Manchester City, while the promising Fabio Vieira has signed a long-term deal and comes with a stellar reputation from FC Porto.
If all of the pieces of the puzzle fit together, youthful Arsenal fans may finally get a glimpse of their beloved back in their perennial position as one of English football's most powerful forces.
On the Wing and a Prayer
Perhaps the most intriguing signing of the summer so far for any Premier League club is that of Gabriel Jesus.
The 25-year-old has been a pivotal figure for Pep Guardiola in his silverware-laden spell at Manchester City, and it's something of a surprise that the player has not only left the champions but also joined a club without Champions League football to offer him….for now, at least.
Jesus scored eight times and assisted the same number in the Premier League last term, but you sense he was growing increasingly frustrated by being forced to play in wide areas as opposed to through the middle where, you suspect, Arteta will favour him.
The concern, perhaps, is that the Brazilian isn't as prolific as he might be. Even from wider areas, he would surely expect to find the net more in a Man City side that might be described as one of the best attacking forces in Premier League history.
Jesus' goal tallies in the last few Premier League campaigns read:
2021/22

-

8
2020/21

-

9
2019/20

-

14

2018/19 - 7
What's particularly interesting is that the 25-year-old has underperformed his personal xG tally in all four of those seasons – meaning, in essence, that he hasn't scored as many goals as the chances created for him would be expected to yield.
Does that mean he's a poor finisher? Arsenal fans will be praying not.
A goal return of around one-in-three for City has been cast aside, albeit in a small sample, during Arsenal's pre-season games, with Jesus helping himself to four goals in as many games during their summer fixtures.
So will Jesus be the saviour for Arsenal as a central striker? He may well be, but you suspect he will need to improve that goal return to somewhere nearer the 20 mark if the Gunners are to finally return to the Premier League's top four.
Versatile Zinchenko a Man for All Occasions
Oleksandr Zinchenko is another player who played a decent-sized role in a Manchester City side described by some as the best the English top-flight has seen in years.
The Ukrainian is a reliable performer both at left back, where he was typically favoured by Guardiola, but also in midfield, where he has the ability to act as a playmaker and a more robust defensive shield too.
His is a signing that actually solves two problems for Arteta. It was fairly evident that, when Kieran Tierney went down with injury last term, he did not have an adequate replacement. Nuno Tavares is, arguably, not up to the mark as an elite defender, Granit Xhaka simply doesn't have the discipline to play in defence and Takehiro Tomiyasu, no matter how impressive he is, was still always a right-footed defender playing on the wrong side of the pitch.
Zinchenko can fill in at left back or in midfield, where it seems inevitable that Xhaka will be absent for periods of time, both through injury and suspension, given that the Swiss ace continues to collect cards like a particularly over-zealous nan in the post-Christmas sales.
Arteta also has the option of fielding Zinchenko and the reliably-excellent Tierney in the same team, either in his preferred 4-2-3-1 set-up or in switching to a back three, with the Scot on the left of that trio and the Ukrainian shuttling up and down the left flank as a wing back.
Another happy accident of the Zinchenko signing is that it means Bukayo Saka won't have to be deployed as an emergency wing back either, freeing up the England star to strut his stuff higher up the pitch.
Picked up for just £32 million, it seems a certainty that Zinchenko will prove to be a fantastic signing for Arsenal, both in terms of his own ability, but also in freeing up others to be deployed in their most effective roles.
He and Jesus will add quality and pedigree to an Arsenal squad devoid of serial winners and who knows, come next May, Arteta might finally win over the more 'experienced' Gunners supporters who have seen better things from their heroes in years gone by.
Click here for our Discounted Account Offer. Access previews and analysis on up to 5 tournaments for 30 days.
Featured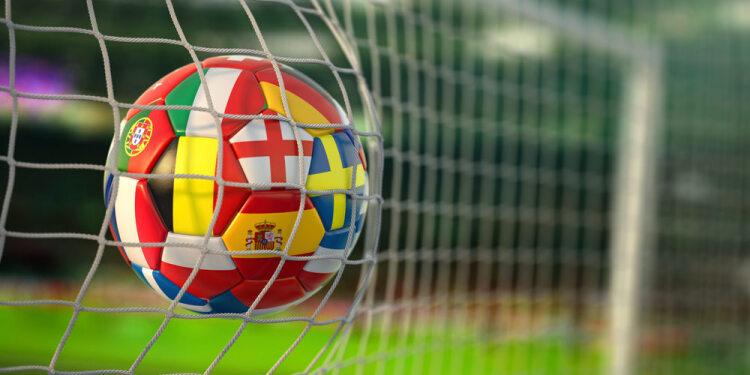 With Premier League spending for this window proje...