Chelsea and Conte - A parting of ways!
28.04.2018 11:28:43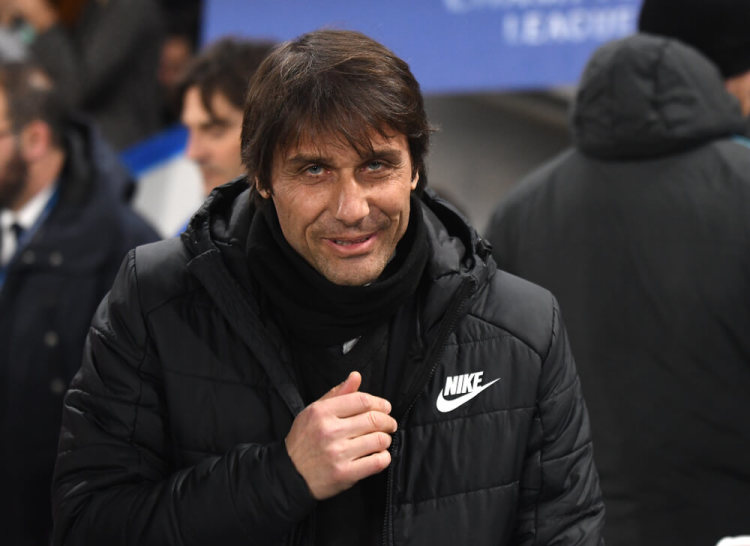 As far as title defences go, Chelsea's performance in the 2017/18 Premier League season has been disappointing. The team that put 93 points on the board last season, the second-highest total in league history, is on course to end this campaign with just 70 points and to finish fifth, missing out on Champions League football. What has happened this season?
They're set to finish fifth, one year after winning the title

The coach and directors have fallen out

The team could still win the FA Cup
So what does this mean for Antonio Conte? Rumours have been swirling around since the start of the season that the Italian tactician will be leaving Stamford Bridge at the end of the season, even without an obvious alternative job to walk into. Here, we take a look at how Chelsea and Conte's relationship has shifted and at how likely it is that he departs.
A difficult summer
"About the transfer market from the summer, the club decides every single player," said a frustrated Conte in January. "I think the club decide our transfer market. My task is to try to improve the team."
Disagreement over the Blues' transfer market activity has been the main reason for the fall-out between the Italian coach and the club's board. It has been reported that Conte wanted to add to his title-winning squad by signing Leonardo Bonucci, Virgil van Dijk, Alexis Sánchez and Alex Sandro, but the club either didn't want to sign these players or they tried and failed. For the former Juventus coach, this was very frustrating, particularly given that three of these players have since completed transfers, suggesting they were gettable at the right price.
Instead, the club brought in the likes of Antonio Rüdiger, Davide Zappacosta, Danny Drinkwater, Tiemoué Bakayoko and Álvaro Morata, all of whom are talented, but most of whom weren't on Conte's wish list.
It's unsurprising, then, that these 'club-approved players' haven't featured much for Conte and that only one new signing (Rüdiger) features in the top 10 of Conte's most-used players for the 2017/18 season.
Chelsea's most-used players in 2017/18
1. César Azpilicueta - 4,275 minutes
2. Thibaut Courtois - 3,780 minutes
3. Marcos Alonso - 3,747 minutes
4. N'Golo Kanté - 3,727 minutes
5. Antonio Rüdiger - 3,395 minutes
6. Eden Hazard - 3,360 minutes
7. Cesc Fàbregas - 3,306 minutes
8. Gary Cahill - 3,001 minutes
9. Willian - 2,937 minutes
10. Andreas Christensen - 2.916 minutes
It should be noted that the anger over transfer market activity wasn't just one-directional. As much as Conte was frustrated about who the Blues signed, those in the boardroom were angry at their coach for forcing Diego Costa, one of the best strikers in European football, out of the door. Conte reportedly told the Spain international that he wouldn't be featuring in his 2017/18 plans via text message and there was no chance of reconciliation after that.
Personality clashes
Anyone who has watched Conte's passion ooze out of his suit on the touchline will know that he is the kind of person who wears his heart on his sleeve, so it's unsurprising that he has fallen out with some of the other powerful figures at Stamford Bridge.
It has been reported that Conte and Chelsea director Marina Granovskaia's relationship became so poor that they both resorted to communicating via Carlo Cudicini, one of the assistant coaches and a former Chelsea goalkeeper.
Conte and Michael Emenalo also had a few arguments along the way, but their relationship was generally positive and they often reached compromises. Conte's position was weakened at the club when his ally Emenalo resigned from his role as technical director in November.
Lack of motivation?
Perhaps the fact that Conte has suspected he'll be leaving at the end of the 2017/18 season has led to a lack of motivation to reach the same heights that the London side hit in the previous campaign. Their league form has been poor throughout and it all started on the opening weekend when the defending champions were beaten 3-2 at home to Burnley.
Besides the poor result, this false start suggested that the Blues were content to rest on their laurels, just as they had done during their defence of their 2014/15 title. Jose Mourinho was the coach then and he too found it difficult to re-motivate his stars, leading to what Michael Emenalo described as "palpable discord". It's very difficult to get to the top, but even more difficult to stay there, so the saying goes.
This poor season isn't, then, all Conte's fault, as this squad has previous for following up success with apathy. The players must shoulder some of the blame too.
Leaving on a high?
Despite the difficulties that Chelsea have experienced this year, they have quietly embarked on a good FA Cup run and they've reached the final, which will be played on May 19th. It's true that they haven't had the most difficult path to the showpiece event, coming up against Norwich, Newcastle, Hull, Leicester and Southampton. Yet Chelsea have done their job and they'll now take on Manchester United.
A game against United won't be easy, but anything can happen in 90 minutes and Chelsea could finish this season with a trophy, putting lipstick on the pig that has been their 2017/18 campaign. Considering all of the good that Conte did at the club in his first year, this would be a deserved last hurrah if he does leave.
So will he go? Well, we've reached the point where it would now be a surprise were he to stay. Chelsea are reportedly already sounding out possible replacements, so the Italian's days at the club are surely numbered.
Click here to subscribe to our preview, report & stats service. Coverage of 50+ tournaments with daily updates before and after games!

Featured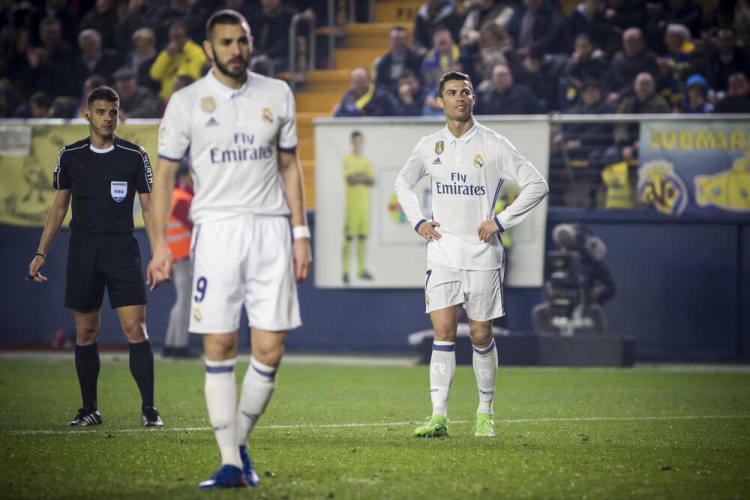 Real Madrid is one of the richest and most success...
357
match previews updated