Heroes and Villains: How High Should Aston Villa be Aiming This Season?
23.11.2020 13:27:54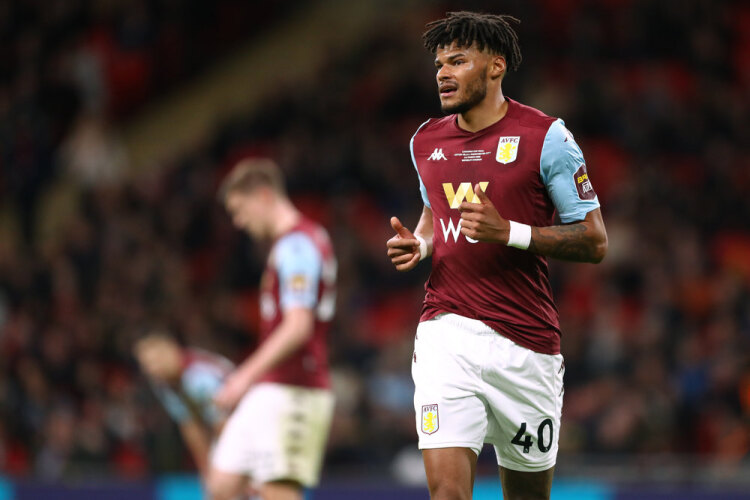 When Jack Grealish slumped to the Villa Park turf at the end of his side's 1-2 defeat to Brighton at the weekend, you could forgive Aston Villa fans for feeling a sense of déjà vu.
This was another game that they dominated, monopolising possession of the ball and winning the shot count 15-7 and the corner tally 12-3. In amongst all that, Trezeguet and Tyrone Mings missed a pair of glorious chances.
Of course, in football there's only one set of numbers that counts and that's the final score, and the Villains were to suffer their third straight home defeat to the more clinical Seagulls.
It harked back to the 2019/20 campaign, where Villa produced a number of scintillating performances but were unable to capitalise in front of goal, while showing vulnerabilities in defending their own.
But the early going of the new season had suggested that Dean Smith had found solutions to those problems, with a more resolute backline aided by the dynamic new signing Ollie Watkins in attack.
The bottom line is that after around a quarter of the Premier League campaign, Villa sit comfortably in seventh position, and should they win their game in hand they could climb as high as fourth place in the table.
Are they Champions League contenders? That sounds a fanciful notion on paper, but is there evidence to suggest that Aston Villa could at least contest for a place in the top six this term?
Hitting Their Baseline
There is, of course, a chance at this early juncture of the campaign that the league table is 'lying', in some respects.
A fortuitous run of fixtures here, a slice of luck within games there, and a side can find themselves riding high in the standings without really 'deserving' of their lofty status.
Not so with Aston Villa, mind. Admittedly Fulham and Sheffield United, at the wrong end of the table, were swatted aside and then a home date with Brighton should, arguably, bring more than a frustrating defeat to the party.
Look at the Villains' other fixtures – they've beaten Liverpool and Leicester, trounced Arsenal 3-0 at the Emirates and lost out to Leeds and Southampton. The point is that they have played a host of quality competition already, and it's not just a quirk of the schedule that they find themselves troubling the Champions League places.
And what about their performances? You can use any measure you wish to quantify how well they have played thus far, but two respected industry sources – Understat and Infogol – both reveal data that indicates Villa's points haul is justified.
Using Expected Goals data, Understat reveal that the Midlanders sit fifth in their Expected Points table, while Infogol produce a hypothetical league table based on their xG material – by taking xG for and against they have created an xG Difference column. In that, Villa sit fourth.
The takeaway point? That Aston Villa's early success is by no means luck or happenstance, and from a fixture list of medium difficulty they have delivered a level of performance far above expectations – and deservedly sit on the fringes of the top four/six places at this early stage of the campaign.
Points Make Prizes
Just five years ago, Ollie Watkins was plying his trade for Western-super-Mare in a loan spell from parent club Exeter City.
Just weeks ago, he was blasting a 39 minute hat-trick against the champions of England.
It's been a mad rise to the top for the 24-year-old, but already Watkins has shown an eye for goal that could prove to be all the difference for his new employer.
Signed from Brentford in the summer for £28 million, that hefty price tag has proven no barrier for Watkins, and he has plundered eight goals in just ten appearances for Villa in all competitions this term.
The highlight was of course his three goals against Liverpool in that famous 7-2 rout, but Watkins also notched a brace against Arsenal too and his ability to get into goalscoring positions – and finish clinically, often with one touch – is already catching the eye.
It's relevant because for any football team to succeed, they need a 20-goal a season frontman – no side, at any level, is likely to prosper without that.
A prolific marksman was wholly lacking in the past for Villa, who have signed a conveyor belt of physically strong and dominant attackers who lack that cutting edge in front of goal and a natural knack for finding themselves in the right place at the right time.
Watkins, who worked with Dean Smith at the Bees, has those attributes in abundance, and he will benefit from the link-up play of another summer recruit, Ross Barkley, and the brilliance of Jack Grealish – who has been labelled a natural successor to Paul Gascoigne, no less, by Watford's Troy Deeney.
Now, Villa have a confirmed attacking output – that, ultimately, is how you win games of football.
Opportunity Knocks
Any discussions about top four or top six finishes has to consider rival contenders too.
When we survey the current Premier League landscape, what do we see? We see a Liverpool side that continues to pick up results despite injuries and absences, and consequently they look likely to go a long way towards retaining the title.
Tottenham and Chelsea both appear to have kicked on this season, while Leicester City and Everton both appear to be dynamic and not short of confidence.
But Manchester City? They remain so heavily reliant on Sergio Aguero for goals, while defensively Pep Guardiola's inability to create a workable structure continues to haunt them.
Manchester United? They aren't at the level expected of them, while Arsenal's almost complete lack of creativity in the final third will surely cost them in the long run.
So why can't Aston Villa trouble the upper echelons? It's not as if all of the Premier League's main players are in rude health, after all. One thing's for sure: Dean Smith's side will not take a backward step at any point.
Click here to subscribe to our preview, report & stats service. Coverage of 50+ tournaments with daily updates before and after games.
Featured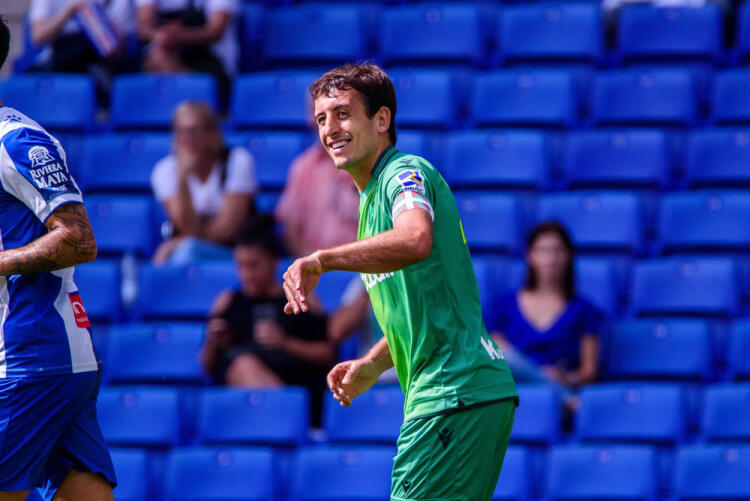 There have been many shock results already this...
19
match previews updated