The five keys for Atlético Madrid to win the LaLiga title
22.01.2021 13:03:03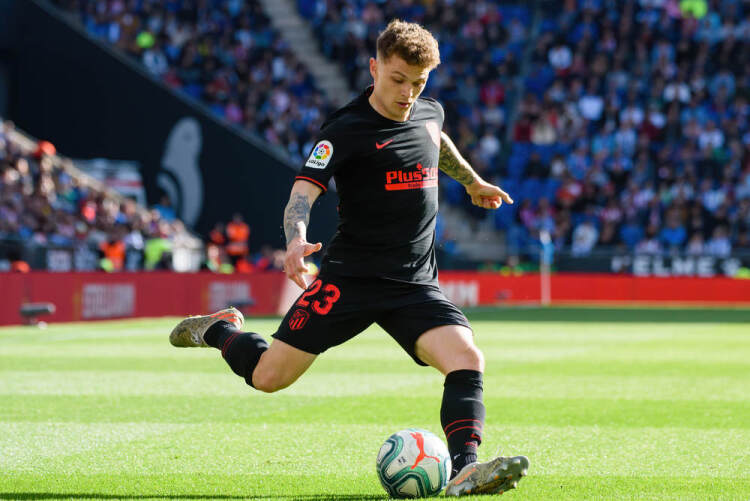 They're 7 points ahead with a game in hand

Just seven goals conceded from 17 games

Early Copa del Rey exit could be a blessing
For the first time in seven years, a team not named Barcelona or Real Madrid might be about to win LaLiga. The last time the duopoly was broken was when Atlético Madrid claimed the title at the Camp Nou on the final day of the 2013/14 season and now they're pushing to be crowned champions of Spain once again.
At the halfway stage of the LaLiga season, Atleti boast a seven-point lead over second-placed Real Madrid as well as having one game in hand. This could be their year, but the finish line is still off in the distance for now. Here, then, are five key aspects of their title hopes for the business end of the season.
The Trippier suspension
The 10-week ban handed out by the English FA to Kieran Trippier for betting offences committed in the summer of 2019 landed like a stink bomb for Atlético. After Jan Oblak, Trippier may be the most irreplaceable player in the entire squad since the only other right-back in the team is the injury-prone Šime Vrsaljko.
That's why they've been appealing this ban. No matter what, the ban has to end on February 28th. But, Atleti were able to have Trippier available between January 4th and 18th as they appealed to FIFA. In the end, FIFA stuck with the English FA's decision, so now Atleti could appeal to the Court of Arbitration for Sport. This could also bring about a temporary pause in the ban and that could make Trippier available for another week or so.
But, the reality is that the Englishman will probably have to miss several matches before he returns. The fact that he won't be able to train during the length of his ban means he'll also need some time after February 28th to rediscover his rhythm.
The matches Trippier could miss
Jan 24th: Valencia (h)
Jan 31st: Cádiz (a)
Feb 8th: Celta Vigo (h)
Feb 13th: Granada (a)
Feb 16th: Levante (a)
Feb 20th: Levante (h)
Feb 23rd: Chelsea (h)
Feb 28th: Villarreal (a)
How far they go in the Champions League
No club in LaLiga has a smaller squad that Atlético, with their 23 players. This means that Los Colchoneros could struggle as the season goes on and as the minutes accumulate.
For that reason, their exit at the first hurdle in the Copa del Rey could prove to be a blessing in their pursuit of LaLiga. But, they're still alive in the Champions League and have a very good chance of progressing given that they face a Chelsea side that is struggling in the Premier League.
So, the length of their European journey could play a role in how fresh they are for the title run-in.
Moussa Dembélé
Atlético lost Diego Costa when the player got his contract rescinded due to personal reasons, so they went out and replaced him with Moussa Dembélé. The French forward arrives on loan from Lyon and is probably an upgrade on Costa. Yet Dembélé hasn't had a great 2020/21 and it'll be vital for him to rediscover form.
Luis Suárez will remain the main striker option for this team, but there will be times when Dembélé has to come in to give the Uruguayan rest or to cover for injury or suspension. He'll need to be more efficient than he was at Lyon over the first half of this season, when he scored just one goal.
Dembélé's goal tallies over the past few seasons
2020/21 so far: 1 goal
2019/20: 19 goals
2018/19: 23 goals
2017/18: 16 goals
2016/17: 32 goals
2015/16: 17 goals
How long the new formation keeps working
One of the explanations for Atlético's success so far in 2020/21 is the fact that Diego Simeone has come up with a new and winning formation this year. After close to a decade of 4-4-2, they've switched to a back three and have used some version of a 3-5-2 in 13 of their 25 matches so far this season.
There isn't, therefore, much of a sample size for opposition coaches to study. This formation is so new and unique that there hasn't been time to work out a counter-strategy yet. But, with time, some coaches might start to figure Atleti out, especially over the second half of the season when teams play Los Rojiblancos for the second time after having already seen the 3-5-2 in the first half of the campaign.
All it takes is one to coach to come up with a tactic that works against Atlético and others can copy that. Simeone will hope this tactic keeps working for as long as possible. After that, they might need a plan B.
The second Madrid derby
Barcelona are hanging around, but this looks like it'll be a two-horse race this season between the two capital city sides. This makes the second Madrid derby of this LaLiga season crucial. It'll take place in Matchday 26 on the weekend of March 7th.
Real Madrid won the first meeting at Valdebebas by a 2-0 scoreline, a match in which they completely dominated their city rivals. They've had Atleti's number in recent years as Real Madrid have won four of the nine derbies held over the past four seasons, while there have been four draws and one Atlético win. That sole victory came after extra time as well, in the 2018 UEFA Super Cup.
It's fair to say that Atlético's kryptonite right now is Real Madrid and that's not ideal when they're the main title challengers. That makes the next derby so crucial.
Click here to subscribe to our preview, report & stats service. Coverage of 50+ tournaments with daily updates before and after games.

Featured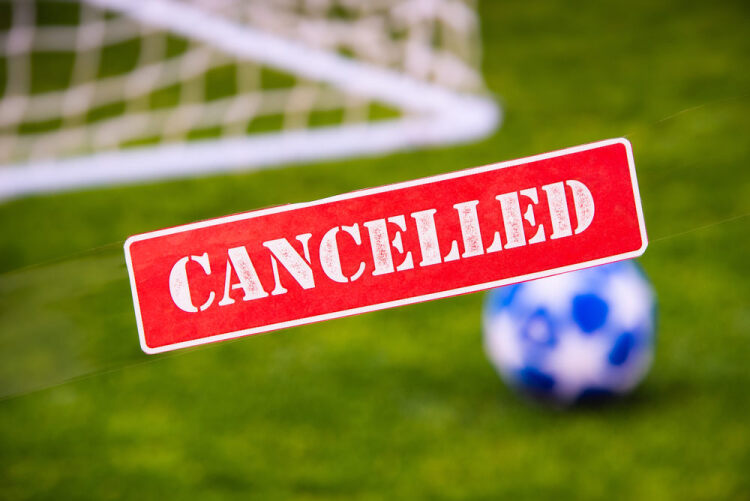 With "non-elite" football suspended following the...
264
match previews updated