No Pride Park: Is This the Beginning of the End for Derby County?
25.11.2021 13:47:46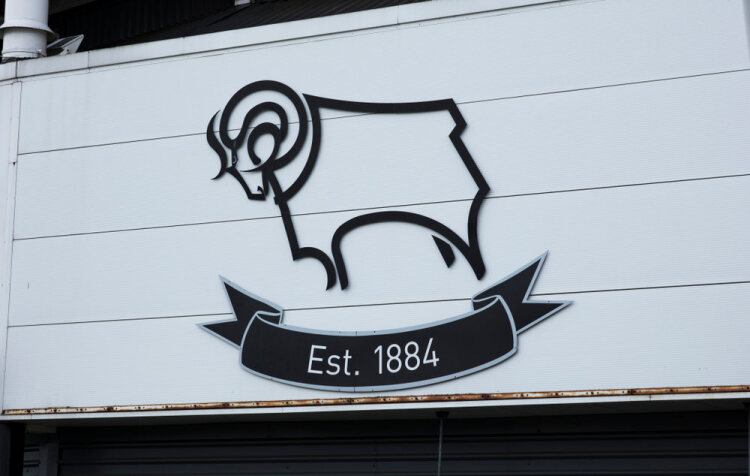 There has been a worrying trend in football in recent years of former giants falling upon the hardest of times.
Leeds United, Leicester City, Southampton, Coventry City and more have all descended down the football pyramid, and common among them was financial mismanagement that left the very existence of each club in jeopardy.
Despite this their stories often have a happy ending, and three of those four teams are now back in the Premier League. What is more, Coventry City fans can hardly grumble about their side's upward progress under Mark Robins. Now Sunderland and Portsmouth supporters await their own fairy tale ending.
What fate will befall Derby County, another stalwart of the upper reaches of English football? Like those before them, the Rams have fallen on hard times financially, and slipping into administration has led to issues on the pitch. Their 22-point haul in the Championship, which would otherwise be enough to see them comfortably clear of the relegation zone, has been all but wiped out by a 21-point deduction.
On the pitch, Wayne Rooney is doing a fine job all things considered. Off the pitch uncertainty over a potential takeover bid and spiralling debts, suggests that players will be sold or released from their contracts in the January transfer window.
The players look like they have some fight in them. The win over Bournemouth, followed by the draw with table toppers Fulham is testament to that, but relegation to League One seems almost inevitable.
Can Derby bounce back like the giants that have trodden this path before, or will their journey end in complete annihilation….as the biggest casualty of football's capitalist era?
Up to Their Necks
It's natural in these situations to point the finger of blame and look for a scapegoat and to that end it would be hard to look past current owner Mel Morris.
He spent a lot of money employing Frank Lampard as manager, and has not been afraid to pull out the chequebook in a desperate bid to return to the Premier League. Morris sanctioned the £7.5 million capture of Krystian Bielik during the 2019/20 campaign, and in 2018/19 the Rams spent more than £11 million on new players.
That was just the tip of the iceberg:
£11 million (2017/18)

£16 million (2016/17)

£30 million (2015/16)
The reality is that even with the deepest of pockets, that level of spending is unsustainable at Championship level.
Unsurprisingly, a failure to gain promotion to the Premier League has had a catastrophic effect on Derby's balance sheet, and the list of debts and creditors they must now repay beggars belief.
HRMC needs to be paid £29 million, the equity company MSD Holdings is owed a cool £20 million and 'football creditors' are owed a combined £15 million. That list features £8 million in outstanding player registration fees, £500k in agents' commission and payments owed to actors as diverse as Middlesbrough FC, Derby City Council and the St John's Ambulance service.
The club was deducted nine points for breaching Financial Fair Play rules, a direct result of Morris' questionable stewardship. The beleaguered owner has since been left with no choice but to plunder the club into administration costing them a further points penalty.
Hope On the Horizon?
Who on earth would want to get involved in such a mess?
Derby County is a fine club with plenty of upside for an investor, but saddling yourself with such astronomical debt hardly seems like a smart business decision.
Despite all this, a number of parties have shown an interest in buying the club, with bids from Spanish entrepreneur Erik Alonso and Sheikh Khaled bin Zayed Al Nehayan (a member of the monarchy in Abu Dhabi) failing to be approved.
New players have emerged and of those the most public has been American businessman Chris Kirchner who has made no secret of his desire to take over the club.
As well as attending a number of Derby games, he has spoken to Rooney and even written an open letter to the club's fans. Kirchner is also in regular correspondence via his Twitter feed. He confirmed via the social media platform that he had submitted the necessary papers in the pursuit of a takeover and has confirmed that he has passed the first stages of the fit and proper person's test.
Even the latest points penalty hasn't proved enough to put Kirchner off, and again he took to Twitter to reveal that the 'additional points deduction has not changed my intent.'
The supporters seem to be on side, so hopefully the American is the man to lead Derby into a brighter new era.
Saleable Assets
One of the immediate issues facing the club is that HMRC has been declared the 'preferential' creditor, which essentially means that they need to be paid back before any other party.
That basically means that anything that isn't nailed down at Pride Park can be sold, and therefore the vultures are already beginning to circle this talented young squad.
Max Bird, Lee Buchanan, Jason Knight, Louis Sibley and Festy Ebosele are all staples of the first team squad and have impressed. They are all aged 21 or younger making them prime targets for rival clubs.
It's a quintet that Rooney would have liked to build a potential League One squad around, but with all reasonable bids accepted, it remains to be seen how much longer they will be at the club. It's already rumoured that offers have been made.
Then there's the elder statesmen. Will Curtis Davies and Phil Jagielka stick around for another campaign….especially if it's in League One? Will the classy Tom Lawrence and Graeme Shinnie want to drop down a level?
Questions could even be asked about the future of Rooney and his extensive coaching team, who may yet get work higher up the footballing food chain, or may depart as a gesture of goodwill to allow a management team on a more conservative wage to be employed.
Either way, there's not a great deal of positivity around Derby Country right now, but as the likes of Leeds and East Midlands rivals Leicester have shown, there is a pathway back to the top of the pyramid….all is not lost quite yet.
Click here to subscribe to our preview, report & stats service. Coverage of 50+ tournaments with daily updates before and after games.
Featured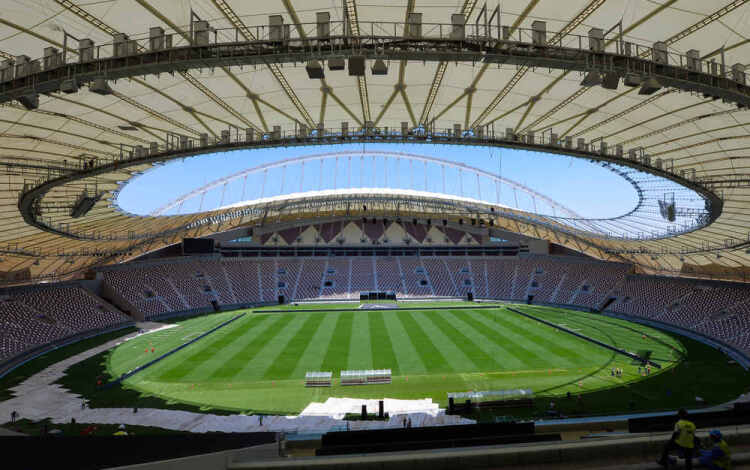 It has become customary for England to qualify for...
264
match previews updated