Biting Hard: Is Luis Suarez's Departure a Problem or a Blessing For Barcelona?
29.09.2020 16:00:22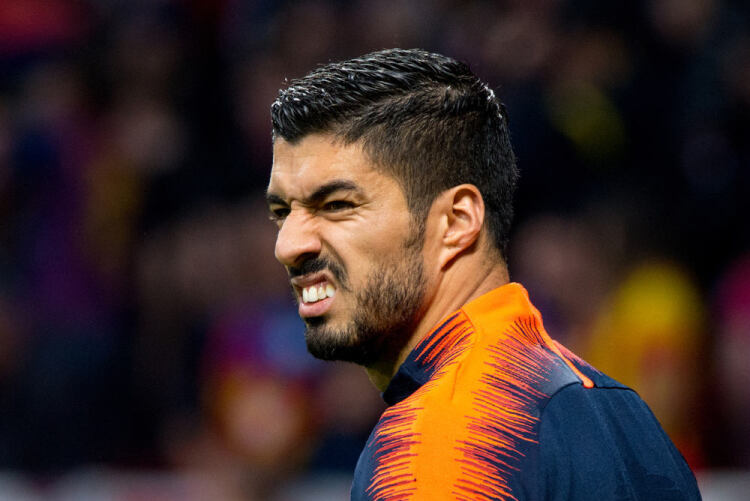 Even though his performances on the pitch haven't suggested as much, the emotional eulogy that Lionel Messi paid to Luis Suarez when it was confirmed he would be leaving the club reveals how popular the Uruguayan was at the Nou Camp.
Suarez has gone and joined Diego Simeone at Atletico Madrid – a match made in heaven given the pair's love of aggressive, snarling football, and that move has left Barcelona with something of a hole to fill up front.
A number of players have been linked with a move to Catalonia – Pierre-Emerick Aubameyang, most prominently, as well as Lautaro Martinez and the uncompromising Mauro Icardi, while Ronald Koeman's Dutch connections may yet see him try to persuade Memphis Depay to make the move to Spain.
As things stand, however, Barcelona are without a recognised number nine, and while it didn't seem to matter in their season's opener – a 4-0 demolition of Villarreal, over the fullness of time without a frontman to lighten the goal burden on Messi it could be another below-par campaign for the formerly dominant force in Spanish football.
So what options does Koeman have at his disposal?
Messi to the Rescue
Against Villarreal, the new Barcelona manager opted to field Messi in a sort of 'false nine' role.
While the Argentine has been deployed their for club and country in the past, it was still something of a surprise given that we all recognise the class of the 33-year-old when he is gliding inside from the right onto that wand of a left foot.
Bogged down in the middle of the pitch, Messi is likely to be hounded by more bodies as opposed to in wide areas, where he is able to isolate himself against a full back, and you have to query whether that is the best way to utilise his talents.
However, here's Messi's creative output for Barcelona per position (via Transfer Mrkt):
Right Wing – 415 appearances, 314 goals, 141 assists

Number 10 – 45 appearances, 42 goals, 18 assists

Striker – 256 appearances, 268 goals, 108 assists
As you can see, Messi's goal-to-game ratio improves whenever he starts in central areas, and his output in terms of creativity and assists improves too – from 0.34 per game out wide to 0.42 up front.
There is a caveat – much of the striker/number 10 data comes from early on in his Barcelona career, but even so the numbers speak volumes. Maybe the solution is right under Koeman's nose….
Griezmann to Finally Show His Class?
Antoine Griezmann is an excellent footballer.
It bears repeating because the Frenchman has done so little in his time at the Nou Camp, and many supporters of the club have been pleading with decision-makers to cut their losses and offload him as soon as possible.
It's harsh, but you can see where they are coming from: Griezmann contributed just eleven goals and four assists in more than 40 appearances for the club in 2019/20.
Maybe the sale of Suarez will actually help the 29-year-old's cause. He was shuffled around the frontline last season, starting from the left mostly with occasional starts through the middle, where he made his name at Atletico Madrid and as a World Cup winner.
When he was given the chance, it's hard to conclude that Griezmann took it with both hands – in 18 appearances as a striker in all competitions last term, the Frenchman served up seven goals and two assists.
The suspicion is that he is at his best when serving as a foil to a more recognised striker – that's not a luxury he will be afforded at Barcelona in the foreseeable future.
Square Pegs, Round Holes
If Koeman doesn't trust Griezmann and wants to field Messi on the right, then he must find an alternative through the middle.
The issue is that he doesn't really have anyone appropriate, with any possible options – Ousmane Dembele, Ansu Fati and new man Trincao – all far better served playing in wide areas. Indeed, a quick search of the archives on Transfer Mrkt reveals that they have played a couple of times up front between them during their whole careers.
Pacey and fleet of foot, there are similarities between this trio that confirm they are far better operating from the left or the right, so will Koeman be tempted to play Messi and Griezmann in tandem through the middle and accommodate two of the three in wide areas instead?
Opening the Chequebook
In 2019/20, Barcelona were a long way off the pace both domestically and in the Champions League.
They still bludgeoned 86 goals in LaLiga, but actually that was a regression of sorts when you consider they blasted 90 in 2018/19 and 99 the season prior to that.
So perhaps splashing the cash on a new striker is the way forward, allowing Messi to play from the right and for Griezmann and Philippe Coutinho to alternate in the number ten role.
It would make sense for them to move for Depay, not least because of the Dutch connection but also because his goal-to-game ratio is improving season upon season – last term, he notched 15 in 20 Ligue 1 and Champions League starts despite suffering a serious injury.
There is a rich heritage of South American players thriving in Catalonia, and Lautaro Martinez has really started to come into his own at Inter Milan. He averaged a goal every other game last season, which is fair enough, and his return of five in six in the Champions League certainly caught the eye. Technically gifted but a 'proper' striker into the bargain, you suspect Barca would love to get their hands on the Argentine – if he could be persuaded to leave Italy, that is.
There is a week or so until the summer transfer window closes, and you can be sure that Koeman and his recruitment team are working hard behind the scenes to secure a new striker. Messi has and can do the job, but that is surely a short term measure as opposed to a long term gain.
Click here to subscribe to our preview, report & stats service. Coverage of 50+ tournaments with daily updates before and after games.

Featured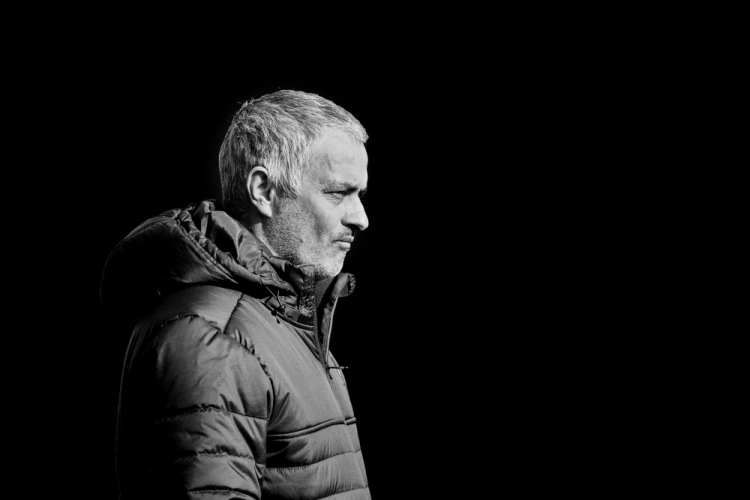 Football is guarded by nature. The days when playe...