Manchester City v The Rest
29.12.2017 17:54:49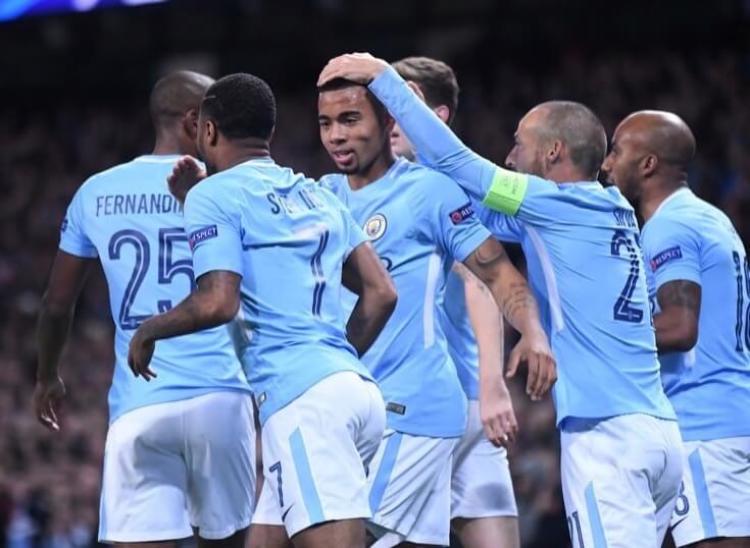 By the halfway stage of this Premier League season, Manchester City had already accumulated 55 points, winning 18 of their matches and drawing just one. They went into the Boxing Day fixtures 13 points ahead of Manchester United, 16 ahead of Chelsea, 20 ahead of Liverpool and 21 ahead of both Tottenham and Arsenal. While it's true that there's a lot of football still to be played, few would doubt that City will go on to lift the Premier League trophy in 2018.
As much as Pep Guardiola's men have been playing some scintillating football, questions must be asked about the title challenges – or lack of such – being mounted by the other five members of the 'top six'. Of those five teams, only Manchester United had amassed more points at the halfway stage of this season – with 42 – than they had at the same point of the 2016/17 campaign – when they boasted just 36 points to their name. This, then, means that some of England's top clubs have actually gone backwards, at the same time as City have taken a huge leap forwards.
Here we take a look at why these five teams have fallen so far behind City so quickly.
Manchester United
As mentioned, United have improved this season, compared to how they were doing this time last year. They still, though, are light years behind their city rivals, for a number of reasons.
The most obvious one is the fact that they aren't scoring as much as the league leaders, having netted 19 fewer times by the halfway mark of the season. With David de Gea performing wonders in goal, they don't concede often, but they have struggled to put the ball in the back of their opponents' net, especially in clashes with other top six teams. Their record against their fellow title aspirers reads: 0-0 vs Liverpool, 1-0 vs Tottenham, 0-1 vs Chelsea, 3-1 vs Arsenal and 1-2 vs Manchester City. That averages out at just one goal per game in these blockbuster encounters, whereas City have scored an average of three goals per game in these six-pointers, winning all of them.
Jose Mourinho must shoulder some of the blame for this, considering the defensive-minded tactics he has often used against fellow top six sides, but the finger of blame will also point at Romelu Lukaku. He has been accused of being a bully, since he can score for fun against the smaller Premier League clubs, while he has yet to score against a fellow top six side this season. United are unlikely to spend on their attack in January, so it's up to Lukaku to step up.
Chelsea
Chelsea's title defence didn't get off to the best of starts, considering they lost 3-2 at home to Burnley on the opening weekend. The fact that, unlike last season, they are now playing midweek European football has also stretched their squad and they have dropped 10 points across the six Premier League matches which followed their Champions League group games.
Antonio Conte's men have been struggling for goals too, having scored fewer at the halfway stage of the season than any of the other sides in the top six. Álvaro Morata has proven to be a stellar signing and he has bagged 10 Premier League goals so far, but no other Chelsea player has more than five to their name, which is a worrying sign. When Morata cannot play, as he couldn't in the recent goalless draw with Everton, Chelsea lack that cutting edge up front. Perhaps the departure of Diego Costa was significant after all and perhaps they need to bring in another forward in the winter transfer window.
Liverpool
If defence wins championships, then Liverpool will not be winning a league title any time soon. They have the joint-worst defensive record of the top six, in terms of goals conceded, which has caused them to drop so many points. As much as their high-powered attack of Roberto Firmino, Mo Salah, Sadio Mané and Philippe Coutinho can stick five or more past any team on their day, their defensive mishaps are an Achilles heel.
It's clear, then, that the Reds need to strengthen at the back and they have already moved to do exactly that by sealing the transfer of Virgil van Dijk from Southampton for a world-record fee for a defender. Jürgen Klopp will hope the Dutchman can plug some of the gaps in the back line.
Tottenham
This was always going to be a difficult season for homeless Tottenham. The idea of there being a 'Wembley curse' was a little silly, but it's true that Mauricio Pochettino's men lacked the same home advantage that saw them drop just four points at White Hart Lane in all of 2016/17. This year, they had dropped five points after just two home matches.
Eventually, Spurs did pick up their form, both home and away, but losses against fellow top six sides Manchester United, Arsenal and Manchester City saw them plummet down the table and even fall behind Burnley for a moment.
Looking ahead to 2018, Spurs could continue to struggle as they simply lack the squad depth to compete both in England and in the Champions League. Harry Kane may have been the top scorer of all of 2017 with 56 strikes, but Spurs lack a suitable understudy.
Arsenal
Few Arsenal fans were optimistic heading into this season, with doubts over the motivation levels of nearly-out-of-contract Mesut Özil and Alexis Sánchez, and, at the halfway stage, Arsenal have done about as well as most expected. They remain in the race for a top four spot, while they are nowhere near a title challenge. They've won some matches few expected them to, while they've slipped up against minnows, as had been the case in previous seasons too.
So what next for Arsenal? Well, if Özil and Sánchez do move on soon and if Arsene Wenger eventually steps aside too then they will have a major rebuilding job on their hands. They've already moved to hire well-respected directors Raul Sanllehi and Michael Zorc, so that is a start, but there's a lot of work to be done.
Click here to subscribe to our preview, report & stats service. Coverage of 50+ tournaments with daily updates before and after games!

Featured
Completing his record breaking £198 million transf...
212
match previews updated