Was Mikel Arteta the right move for Arsenal?
27.12.2019 11:47:25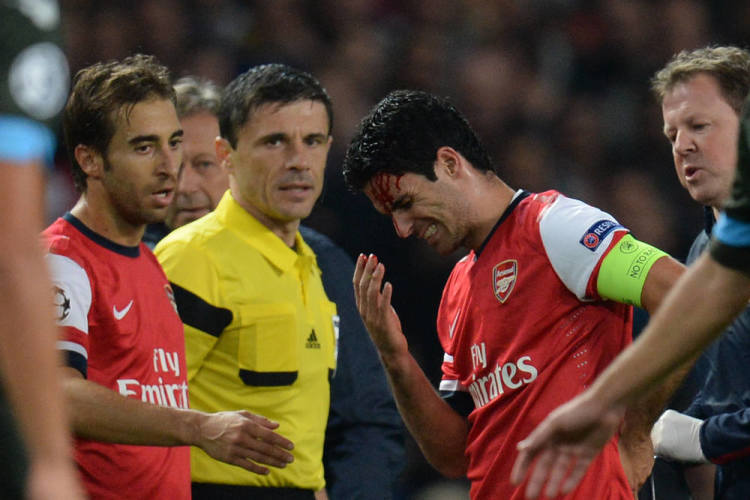 Mikel Arteta oversaw first game in charge of Arsenal on Boxing Day
Other managers with more experience were available but Arteta got the nod
Arteta "happy" with 1-1 draw against Bournemouth
Difficult to predict where the Gunners will finish this season
Alright, who honestly saw this coming? When Arsenal sacked Unai Emery in November, the favourites to succeed the Spaniard included Max Allegri, Wolves boss Nuno Espirito Santo, and Emery's countryman Mikel Arteta, then second-in-command at Manchester City but without the managerial experience of more experienced candidates. With their worst run of results since 1992, something had to give at Arsenal, and unfortunately for Emery he departed the club. At what looks to be a crucial moment in the Gunners' recent history, was hiring their former captain a wise move, or could it be something they come to regret?
Arsenal and Arteta reunited again
Flourishing in midfield for Everton and then Arsenal in the Premier League, Arteta became a fan-favourite at both clubs, and there was even talk of him switching to play for England under Fabio Capello after no luck with the Spanish senior team. When retiring in 2016, he decided to join up with Pep Guardiola, his old friend from their Barcelona days, at Man City, learning from one of the best managers in the modern game.
Arsenal have had a wretched season so far, sitting in 11th place in the Premier League, eight points outside the top four, and star man Pierre-Emerick Aubameyang potentially departing. Certainly his brother, former AC Milan youth player Willy Aubameyang, isn't thrilled about Arteta's appointment, posting a comment on Instagram stating: "Ljungberg Arteta is the same, no experience." Fans and pundits seem pretty divided so far, some pointing to Ole Gunnar Solskjaer's travails as manager of Man United.
Arteta is certainly inexperienced, and in a week when Everton can appoint three-time Champions League-winning manager Carlo Ancelotti as their new boss, questions have been raised as to why the Italian has ended up on Merseyside instead of back in London. Both coaches saw their new sides play out a 0-0 draw in their final matches before taking control, and it was up to Arteta to prove himself against Bournemouth in the Gunners' Boxing Day fixture. Finishing 1-1, it wasn't the dream start the new manager would have wanted, but was nonetheless better than nothing.
Challenges and reasons for optimism
After the match, Arteta described himself as "happy overall" despite not beating the Cherries, and will be focusing on the positives although it wasn't a brilliant performance overall. Despite possessing a squad rich in talented players, Arsenal's performance at Bournemouth shows just how much work is needed in turning this side around. A young manager himself at just 37, Arsenal have a number of young starlets who we could see continue to shine under Arteta. 18-year-old forward Gabriel Martinelli is the club's second highest scorer behind Aubameyang with eight league goals this term, while an array of players currently 21 and under have starred for the Gunners in the Premier League this season:
Gabriel Martinelli – 18
Bukayo Saka – 18
Emile Smith Rowe – 19
Matteo Guendouzi – 20
Reiss Nelson – 20
Joe Willock – 20
Meanwhile, there's experience throughout the team. David Luiz's defensive capabilities might be called into question, but he's had years at the top level with Chelsea, PSG and Brazil. Aubameyang and Alexandre Lacazette can change games in an instant. Arteta will surely be able to get results from this squad, but how long will it take for everything to click?
With fans urging the club to move on the likes of Shkodran Mustafi, and question marks still hovering over Mesut Özil's future, is Arteta capable of stamping his authority on his squad? There are some strong personalities at Arsenal and part of Emery's downfall was allegedly that he lost the dressing room, similar to during his spell at PSG. Arteta is thought of by many in the game as a something of a disciplinarian, with the sort of high standards also expected by his mentor Guardiola. But he's just five or six years older than some of his players, and won't have quite the same resources at his disposal that he's been used to in Manchester. He's been accustomed to working with perhaps the most talented group of players in the Premier League, swapping them for a club in flux.
Competitive league – how much can Arsenal progress?
But how long can Arsenal afford to stand still for? The race for the top four is tight with Leicester City still in second and Sheffield United and Wolves also challenging alongside the usual top teams. They haven't been progressing as much as they'd have liked since Arsene Wenger's departure. They've got the players – Aubameyang, Nicolas Pépé, Héctor Bellerín just three – but it's difficult to see them challenging at the very top any time soon. Time will tell sooner or later if Arteta was the right move for the club, but for now fans should stay open-minded and let him have a go. What's the worst that could happen?
Click here to subscribe to our preview, report & stats service. Coverage of 50+ tournaments with daily updates before and after games.
Featured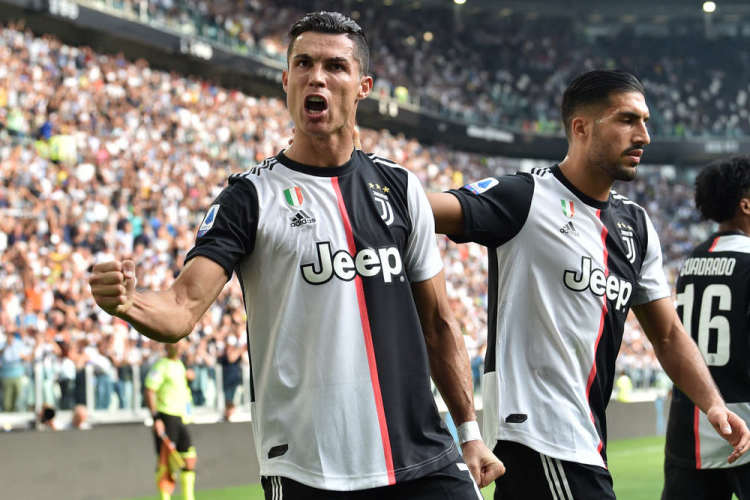 It's been a spell of dominance that Italian footba...
355
match previews updated