Expected Difficulties: Why xG suggests Everton's 30 year stint in the Premier League is coming to an end.
24.01.2023 12:14:40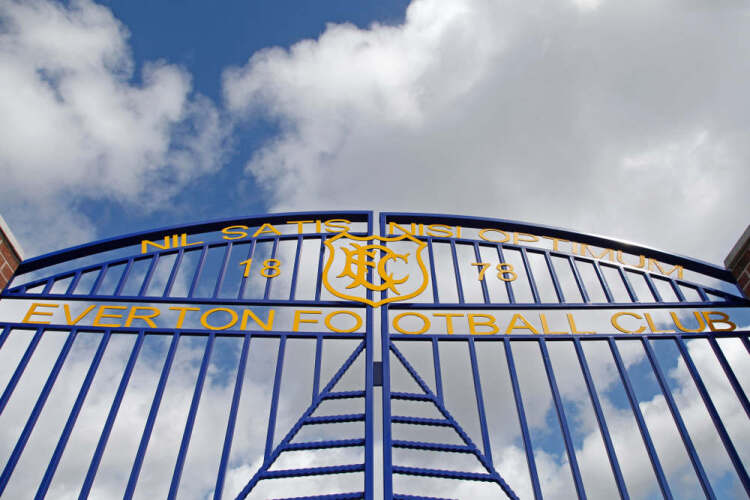 Football trivia lovers will already know that there are six clubs that have never been relegated since the Premier League took over the old Division One branding in 1992.
We won't give the answer away here if you want to exercise your grey matter, but spoiler alert, one of that vaunted half-dozen is Everton.
The Toffees have had some scrapes with relegation in the past three decades, but you sense that this 2022/23 campaign could be the closest they come to facing the dreaded drop to the second tier of English football, a fate the Merseysiders haven't experienced since 1954.
This article was written in the midst of Frank Lampard's sacking, the 0-2 defeat at West Ham adjudged to be the final nail in the former Chelsea and England star's coffin. At the time of writing we don't know his replacement will be.
However, in a troubling turn of events for Everton fans, of the bookmakers' favourites, three have already been relegated as a manager (Wayne Rooney, David Moyes, Sean Dyche). Marcelo Bielsa's Leeds United might well have been demoted had the Argentine not been fired in February 2022.
Choices, choices….
Whoever does come in will have a monumental job on their hands. Everton have a weak squad, a Russian financier with frozen assets and a woeful goal scoring record this term.
Toothless Toffees
To give some credit to Lampard, he has managed to make Everton competitive this season despite a net spend of just £20 million.
Losing Richarlison in the summer was a blow. The Brazilian knows the route to goal and is also famed for his defensive work; a hard runner and aggressive presser whose industry belies his somewhat temperamental character.
His replacement, Neal Maupay, is that luxurious animal that clubs threatened by relegation can ill afford: the striker that doesn't score. His Premier League return of a goal roughly every four games is testament to that.
Lampard has instead tried to right the Everton ship upon sound defensive principles, coaxing Conor Coady and James Tarkowski to Goodison Park and partnering them with fellow England international Jordan Pickford.
And it's worked, to some extent. Only ten Premier League sides have conceded fewer goals than the Toffees this term, and so they are bucking the trend of relegation-threatened teams who are too soft and easy to play through.
The problem is that defensive solidity has come at the expense of attacking flair, and you don't need to be Columbo, Kojak or any other TV detective from the 1970s of your choosing to know that if you don't score, you don't win games of football.
Everton average 0.75 goals per game this term, and yet their 'xG for' tally is greater than that of Leicester, Southampton, Crystal Palace, Wolves and Bournemouth.
So two conclusions can be sought. Lampard was to some extent unlucky to be sacked based upon his players' ability to create goalscoring chances and not yield too many of them. Bad luck and a lack of investment has cost him his job.
The second is that the Toffees lack a goalscorer able to finish off their moves and with the transfer window set to slam shut in a few days, time is running out to source someone that can.
Solving Football's Toughest Equation
At their current goal-to-game ratio, Everton will finish the season with either 28 or 29 goals. It seems an impossibility that, that will be good enough to keep them up.
The history books confirm that Maupay is not prolific in any sense of the word and so the new manager at Goodison Park (whomever that may be) will probably need to find an alternative source of goals in-house.
Dominic Calvert-Lewin is presumably the most likely option and he will surely be delighted that Lampard has departed, given that the former manager had jettisoned his number nine for reasons known perhaps only to him.
It's less than two years since DCL was playing and scoring for England, and although injuries have hampered his progress the 25-year-old remains Everton's most likely route to goal.
With a return of 21 goals during the 2020/21 season, including finding the net in five successive Premier League games, Calvert-Lewin has what it takes to fire Everton to safety. Surely he has to be given a chance, something which Lampard seemed reluctant to offer him at times.
Giving Youth a Chance
In December, Lampard recalled Ellis Simms from a loan spell at Sunderland, where he had notched seven goals in seventeen appearances.
"It is one question to be scoring in the Championship, another scoring goals in the Premier League," were Lampard's own less-than-positive words when admitting the club was considered recalling the 21-year-old. He has a point.
That said, there is more to Simms' game than just goals, and he could provide the focal point in attack that the Toffees have been missing. They have, pun intended, been unable to make the ball stick in the opposition's third of the pitch, spending just 26% of game time there this season. Only Bournemouth have been less dynamic.
Take a deep dive into Simms' stats at the Black Cats and you will note that he offers excellent movement, ranking very nicely for 'progressive passes received'. That shows that he wants the ball and won't shy away and 'hide' behind opposition midfielders and defenders. That's the kind of courage you need when battling relegation.
Simms is quick, strong and decent in the air too and while there are doubts whether he can score regularly in the Premier League, we simply don't know whether he can or not without supporting evidence. He and Calvert-Lewin could form a lively strike partnership should the new manager deploy a variation of a 3-5-2 or 4-4-2 system when they come in.
If you don't score goals, you don't win games of football. And if you don't win games of football, you can kiss your Premier League status goodbye. There will be no forgiveness for Everton, regardless of their lengthy top-flight stay. They need to go and secure survival themselves and not simply hope there are three worse teams than them between now and May.
Click here for our Discounted Account Offer. Access updated previews and analysis on up to 5 tournaments for 30 days.
Featured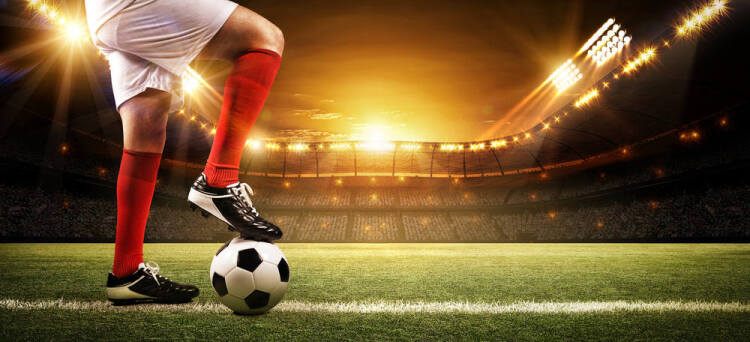 Salford City are in great form, and appear to be u...
138
match previews updated