Spanish Inquisition - Real Madrid and Barcelona to be Usurped in La Liga?
27.10.2020 09:54:01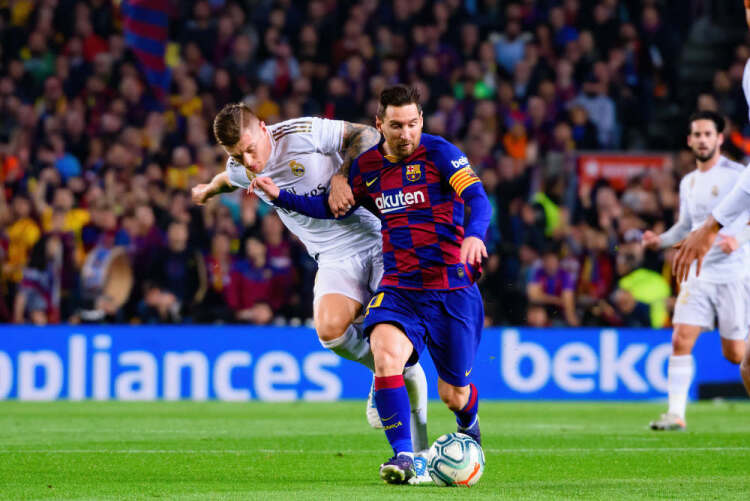 These are, of course, the earliest of days in the 2020/21 season, and only so much can be learned from these initial skirmishes.
There's the old adage that the league table never lies, but you would have to query that at this early juncture of the campaign given that the fixture list has favoured some sides over others.
Maybe then we should only be concerning ourselves with the relative performances of teams around the continent, rather than results and league standings. And on that note, these are worrying times for supporters of Real Madrid and Barcelona.
Giants Cut Down to Size
Sometimes, the basic numbers speak for themselves.
Real Madrid, the reigning LaLiga champions, currently have thirteen points from six games, and a goal difference of +5 from those outings – not too shabby, on the face of it.
But the interesting thing is that their underlying performance data suggests that this is still a side that is well short of their best. They have missed some big chances, with Karim Benzema – with one goal in six outings thus far – the major culprit, but at least the Expected Goals metric shows that Real are getting the ball into dangerous areas.
However, it's defensively where they seem to be most vulnerable. They've only conceded four in six La Liga outings, admittedly, but from an xG perspective they should have shipped seven by now if their opponents had been more accurate in front of goal.
And remember, of the six sides they have played so far one was promoted (Cadiz) and three finished in the bottom half of the table last season (Valladolid, Real Betis and Levante), so there are much sterner assignments to come.
The nadir so far for Zinedine Zidane's men came in the 2-3 defeat to Shakhtar Donetsk in the Champions League. They were 0-3 down at half-time to the Ukrainian outfit, and while they did rally in the second period the writing was very much on the wall after their dismal start.
Played off the park for much of that tie, Real Madrid need to improve considerably if they are to have the season expected of them.
In a Mess(i)
If you thought the situation was dire for Real Madrid, the prognosis is even more desperate for Barcelona.
Again, full admission: we are barely 10% of the way through the 2020/21 campaign, and so all results, stats and performances must be taken with a pinch of salt.
But for Barca, their standard of play has been alarmingly poor in recent times, and dropped points against Sevilla and Getafe were not freak results – they were fully deserved. And as for the El Clasico defeat….that is a game that will live long in the minds of Barcelona fans for a long time, and for all the wrong reasons.
The Expected Goals data suggests they have been fortunate to compile seven points, to some extent, and that the goals for and against columns might read 7 and 7 rather than 9 and 5.
More alarming are some of the individual player stats. Ansu Fati has scored four goals from an xG of 1.26, suggesting he's been incredibly good in front of goal, lucky or a mixture of the two. Either way, those numbers are not sustainable over the course of a whole season.
Phil Coutinho's creative output looks better than it is based on Fati's goalscoring, and in actual fact he hasn't quite been the focal point in the number ten role that many hoped – 0.5 key passes per 90 and just 1.00 completed dribbles is testament to that.
And how about Lionel Messi? His xG is 3.34 and yet he has just one goal to his name, and an Expected Assists count of 0.51 from his five outings. Are the Argentine's powers waning?
As we must continue to reiterate, these are such early days of the season that it would be laughable to draw any significant conclusions. But these are worrying early signs for Spanish football's giants.
Pretenders to the Throne
If Barcelona and Real Madrid aren't going to win the La Liga title, then who is?
Atletico Madrid are down in ninth in the table, but the congested nature of the standings means they will go top if they win their game in hand, and you wonder how important the signing of Luis Suarez will be in the destination of the trophy.
The Uruguayan is already among the goals for Diego Simeone's side, and what he brings to Atleti he takes away from Barcelona – a proven goal-getter at this level. Barca don't have a proper 'number nine' with Antoine Griezmann still struggling to find his feet in Catalonia, while Suarez's reliability in front of goal takes some of the pressure off the young shoulders of Joao Felix.
Maybe a surprise title contender could come to the fore? Real Sociedad have set the early pace and the performance stats suggest they are good value for the lead. They've drawn with Real Madrid and beaten Getafe, so there's a pedigree to their work, and in Mikel Oyarzabal they possess one of the most impressive young talents in La Liga.
After spells at Newcastle and Borussia Dortmund, Mikel Merino has finally found a home in Sociedad and has been rewarded with a call-up to the Spanish national team. The foundations are there for the 'other' Real, but whether they can sustain their form over a whole season remains to be seen.
Villareal's defensive fragility – they've already conceded eight league goals – perhaps precludes them from the conversation, and conversely Sevilla's surprising shyness in front of goal may also end their hopes of following their Europa League success.
Getafe's in-your-face style is not for everyone but it's getting results, albeit unlikely in the volume required to win a league title, and so maybe, just maybe either Real Madrid or Barcelona (or both) will kick into gear and cut a swathe through La Liga soon enough.
But, and this cannot be denied, this is not the start that the Spanish giants had in mind.
Click here to subscribe to our preview, report & stats service. Coverage of 50+ tournaments with daily updates before and after games.

Featured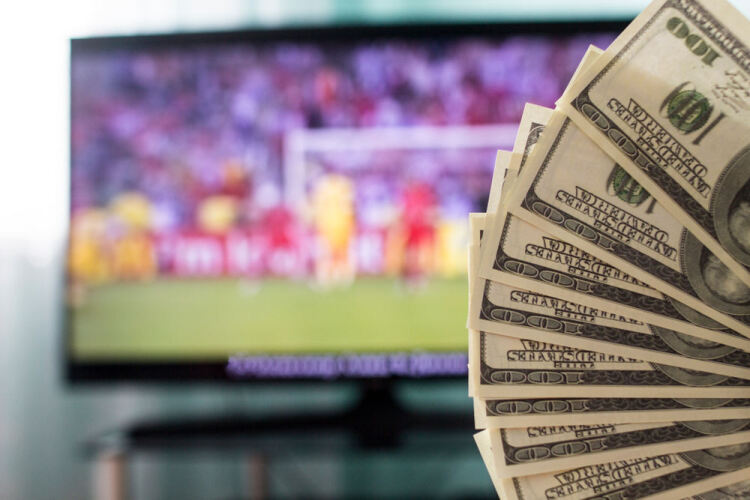 The debate about the European Super League had bee...
187
match previews updated