LaLiga 2019/20 predictions
15.08.2019 15:08:48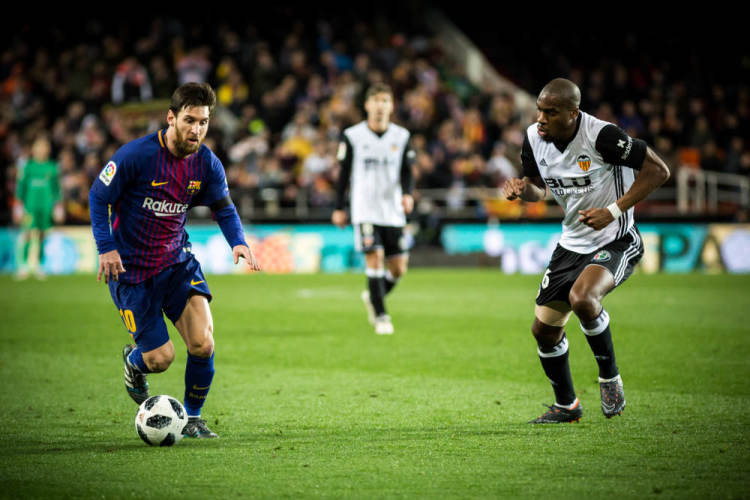 Barcelona are targeting a third title in a row

Atlético Madrid are such an unknown

The relegation battle could be extra tight
The 2018/19 LaLiga season begins on Friday night as champions Barcelona visit Athletic Club. It's an extra tough start for the Catalan club as they try to win a third championship in a row and a ninth in 12 years. So can Real Madrid and Atlético Madrid stand in their way? That's one of the questions we'll discuss below, along with analysis of the European qualification races and the relegation battle.
The Title Race
Barcelona are the favourites and for good reason. It's not just that they've have won the title in the past two seasons. It's the fact that they've completely dominated, finishing 14 points and then 11 points clear of Atlético Madrid and 17 and 19 points clear of Real Madrid.
Top three in 2017/18
1. 93 points: Barcelona
2. 79 points: Atlético Madrid
3. 76 points: Real Madrid
Top three in 2018/19
1. 87 points: Barcelona
2. 76 points: Atlético Madrid
3. 68 points: Real Madrid
There is a huge gap for the Madrid sides to close and it could be argued that Barcelona have improved their squad more than the two teams from the capital, with the signings of Frenkie de Jong and Antoine Griezmann.
Atleti, of course, lost Griezmann to their domestic rivals and it's not going to be easy to cope without the player who finished third in the 2018 Ballon d'Or voting. João Félix has come in and has impressed, but he's still only 19. Plus, it wasn't just Griezmann that Atleti lost as six of their 15 most-used players from 2018/19 are no longer there. That's hard to overcome.
Most-used players at Atlético Madrid last season
1. Jan Oblak
2. Antoine Griezmann (Departed)
3. Saúl
4. Rodri (Departed)
5. Koke
6. Diego Godín (Departed)
7. Thomas Partey
8. Thomas Lemar
9. Ángel Correa (Expected to depart)
10. Santiago Arias
11. Filipe Luís (Departed)
12. Juanfran (Departed)
13. José María Giménez
14. Stefan Savic
15. Lucas Hernández (Departed)
As for Real Madrid, they've made a Galáctico signing in the form of Eden Hazard, but he's probably the only summer arrival who'll be an obvious starter. This squad may need more improvement than that, but greater depth will help them in the league. Plus, LaLiga is a priority for the returning Zinedine Zidane.
The Top Four Battle
Valencia are the team to beat when it comes to fourth place. They've secured Champions League football in the past two seasons and had an especially successful campaign last year by also winning the Copa del Rey.
However, there has been a lot of boardroom turmoil at the club during the summer and this could prevent the club from really kicking on. This could open the door for a resurgent Sevilla side that now has Julen Lopetegui as coach and renowned sporting director Monchi back in the boardroom. It has been a huge summer of turnover at Sevilla as they hit double figures for departures, but this is probably what the club needed.
There are other contenders too, like Getafe who did so well last season, like Real Betis who have one of the best squads in the league and like Basque giants Athletic Club and Real Sociedad who are always competitive. The most likely scenario, though, is that fourth place is squabbled over between Valencia and Sevilla and that the others will be left to fight for Europa League football.
Relegation
The newly promoted sides Osasuna, Granada and Real Mallorca are obvious candidates to be in the relegation battle, but all of these clubs seem to have recruited really well during the summer. Plus, they were all extra impressive at home last season on their way to promotion. If they can make their stadiums difficult places for teams to visit then they could pick up sufficient points to stay up. It has to be said, though, that second division champions Osasuna look a cut above the rest.
Home points in Spain's second division in 2018/19
1. Osasuna: 59 points out of 63
2. Real Mallorca 49 points out of 63
3. Granada 45 points out of 63
In terms of the teams who survived last year who could fall into relegation trouble this summer, there are a number of candidates and this could make for a very tight battle to avoid the drop. Levante, Alavés, Eibar and Real Valladolid haven't really improved their squads much and have had to cope with some significant losses. In this writer's view, Levante and Alavés are in serious trouble and could go down, while Granada are a strong candidate to join them.
Meanwhile, Celta Vigo and Villarreal, who were both fighting down the bottom last year, have made serious summer signings and their LaLiga status should be much more secure this time around.
The Top Scorer
This award usually goes to Lionel Messi. Logically. He has won it in each of the past three seasons with 37, 34 and 36 goals.
There is a chance that his goals tally goes down this campaign as Barcelona's signing of Griezmann means there is less goalscoring burden on the Argentine. With Messi, Griezmann and Luis Suárez in attack, Barça's goals could be shared around much like they were in the MSN days when Neymar was at the club. Over the three seasons of the MSN, Messi only won the Pichichi trophy for Spain's top scorer once.
Recent Pichichi winners
2018/19: 36 goals. Messi
2017/18: 34 goals. Messi
2016/17: 37 goals. Messi
2015/16: 40 goals. Luis Suárez
2014/15: 48 goals. Cristiano Ronaldo
2013/14: 31 goals. Cristiano Ronaldo
2012/13: 46 goals. Messi
If Messi doesn't win it, then who else could? His teammates Griezmann and Suárez could also be contenders, but Messi is surely still likely to be the top scorer at Barcelona. At Real Madrid, there is Karim Benzema, although his 21 goals of last season was a long way behind Messi and there'd need to be a huge shift. Hazard has arrived too, but he has never scored more than 20 goals in a league campaign.
At Atleti, they have talented strikers like Diego Costa and Álvaro Morata, but their style of football means it's unlikely that they'll score enough goals to have a player competing for such an award.
The likelihood, then, is that Messi will probably win this award once again, but just with a slightly lower tally that is closer to the low 30s or high 20s.
The Zamora
This is Spain's goalkeeping award and they might as well start engraving Jan Oblak's name on this award now. It goes to the goalkeeper who has the lowest goals-to-games number while having played a minimum of 28 games. With records of 0.47, 0.72, 0.59 and 0.73, Oblak has dominated this award and is targeting a record-equalling fifth title this year.
Marc-André ter Stegen at Barcelona is the only goalkeeper who has even come close to challenging Oblak over the years, but the Slovenian remains the favourite.
Featured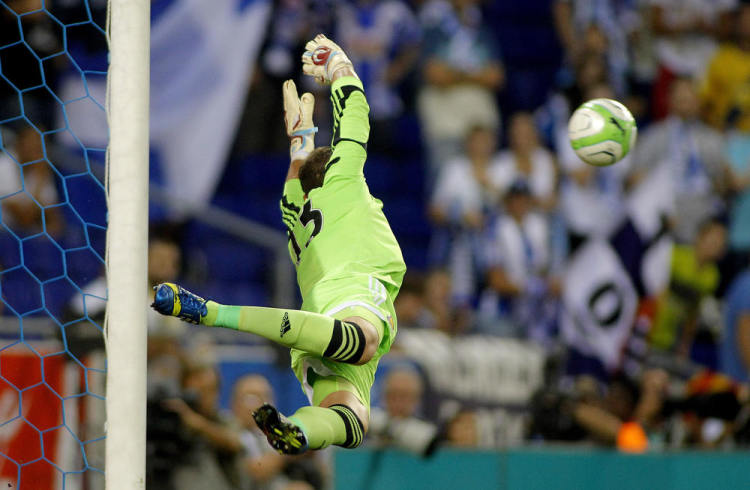 It's back! After a three-month hiatus without Prem...