Serie A 2019/20 predictions
22.08.2019 14:46:10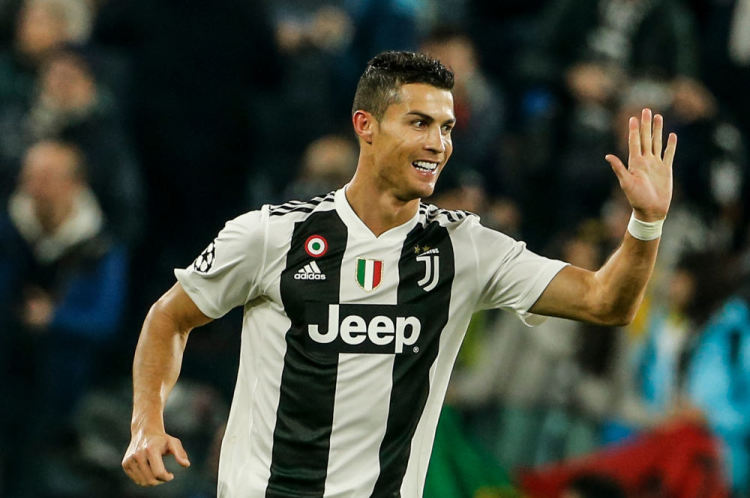 Juventus have won eight in a row and are going for a ninth

Ronaldo's rotation could impact his top scorer chances
The 2019/20 Serie A season is just about to return. It gets under way on Saturday, August 24th, with Juventus' trip to Parma. The reigning champions will be determined to get off to a good start as they embark on one of their most uncertain seasons in recent memory. Parma, meanwhile, could be in this year's relegation battle. All of this and more is discussed below.
The Title Race
Juventus have now won the Scudetto eight seasons in a row, so they're the obvious favourites to win it all again. The last five of those Serie A titles were won with Massimiliano Allegri in charge, though, and he is no longer in the Juventus dugout. Instead, Maurizio Sarri is the man in charge for the 2019/20 season and he is a man with just one major trophy to his name, the Europa League won with Chelsea last season. Given that he has a quite unique style, there are also concerns over how quickly the players will adapt or how quickly he'll adapt to then.
Worryingly for Juventus, rivals have improved. The two Milan-based clubs top the charts in terms of net spend in this window, having launched ambitious projects as they try to recover the glory of days gone by. Napoli, last year's runners-up, have improved as well and also have the benefit of being the only club out of themselves, Juventus, Inter, AC Milan and Roma to have the same coach, with Carlo Ancelotti providing some continuity.
Serie A teams ranked by summer net spend
1. Inter Milan
2. AC Milan
3. Napoli
4. Bologna
5. Cagliari
6. Brescia
7. SPAL
8. Sassuolo
10. Torino
11. Fiorentina
12. Lecce
13. Parma
14. Roma
15. Lazio
16. Sampdoria
17. Genoa
18. Juventus
19. Atalanta
20. Udinese
Even if Juventus aren't quite as dominant as last year, though, they did still win the title by 11 points in 2018/19. There is some margin for error. Other teams have strengthened, but it remains to be seen if it's enough to close the sizable gap.
The Top Four Battle
The top four battle should be really interesting. It always is. Never in the 21st century have the same four teams finished in the top four positions in back-to-back seasons.
Atalanta were the surprise package last year as they climbed into the Champions League positions and it should be remembered that they finished third, not fourth. They were even ahead of Inter on head-to-head.
2018/19 Serie A top four
1. Juventus – 90 points
2. Napoli – 79 points
3. Atalanta – 69 points
4. Inter – 69 points
It'll be tough, though, for Atalanta to stay in the top four. As seen in the above table, they were the second-lowest in terms of net spend. They do, though, still have Gian Piero Gasperini as coach and that is important. They'll surely be in the mix, but repeating the heroics of last year would be a big ask.
With Napoli and Inter having strengthened in the summer, they should be confident of retaining their top four place. Last year's fifth-placed side AC Milan, meanwhile, have also improved during this market and they have the added benefit of not playing in Europe at all after agreeing a deal with UEFA to serve a one-year ban and sit out the Europa League.
Finally, in terms of dark horses, keep an eye on Bologna. Their owner Joey Saputo has opened the chequebook and recruited well. Champions League qualification would be a stretch, but they could make a push for the Europa League if things fall into place.
Relegation
Brescia, Leece and Hellas Verona are the three sides who were promoted from Serie B and they'll logically be considered candidates for relegation. All of these teams, though, have made some interesting moves in the transfer market to give themselves a chance. It's certainly not a foregone conclusion that one or more of these teams will go straight back down.
Parma, SPAL and Udinese would be some of last season's Serie A teams who'll likely be looking over their shoulders this time around. Genoa too, after losing Piątek in the middle of last season.
Capocannoniere
The Capocannoniere award is given out to the top scorer at the end of each Serie A season. There was a surprise winner last season as Fabio Quagliarella took the award thanks to his 26 goals for Sampdoria, ahead of the 23 of Duván Zapata, the 22 of Krzysztof Piątek and the 21 of Cristiano Ronaldo.
Many expected Juventus' star 2018 summer signing Ronaldo to collect this award, but Quagliarella had an outstanding season. Ronaldo, though, was just behind Quagliarella in terms of goals per match with 0.68 for the Portuguese and 0.70 for the Italian. The problem for Ronaldo was that he was often rested in Serie A. Last season, in fact, he only registered the ninth most league minutes of his entire career.
Ronaldo's seasons with most league minutes
1. 2011/12 (LaLiga with Real Madrid): 3,354
2. 2015/16 (LaLiga with Real Madrid): 3,184
3. 2014/15 (LaLiga with Real Madrid): 3,099
4. 2010/11 (LaLiga with Real Madrid): 2,913
5. 2006/07 (Premier League with Manchester United): 2,787
6. 2007/08 (Premier League with Manchester United): 2,747
7. 2008/09 (Premier League with Manchester United): 2,745
8. 2012/13 (LaLiga with Real Madrid): 2,716
9. 2018/19 (Serie A with Juventus): 2,689
Ronaldo might not, then, be the obvious candidate to score the most goals in the division due to the simple fact that he'll not be playing 90 minutes every week. So who else is up there as a candidate? Of course, the three players who finished on the podium last season should all be considered again, and Piątek is particularly interesting as he should be more settled at AC Milan after switching from Genoa halfway through the 2018/19 campaign.
Mauro Icardi has the talent to be in the conversation too, but the uncertainty over his future will likely put people off backing him for the award. His colleague/replacement at Inter is Romelu Lukaku and he is another intriguing candidate. With Inter expected to be extra competitive this year, their centre-forward should score a lot of goals and that role should be the Belgian's.
The Best Goalkeeper
Serie A introduced a new awards gala last season and the player who was named the best goalkeeper, based on calculations from Opta Sports and Netco Sports, was Inter's Samir Handanović.
He'll be a contender again, while some of the other top goalkeepers in the division who could be in contention include Gianluigi Donnarumma, Wojciech Szczesny, Alex Meret, Salvatore Sirigu, Alessio Cragno and Pau López.
Featured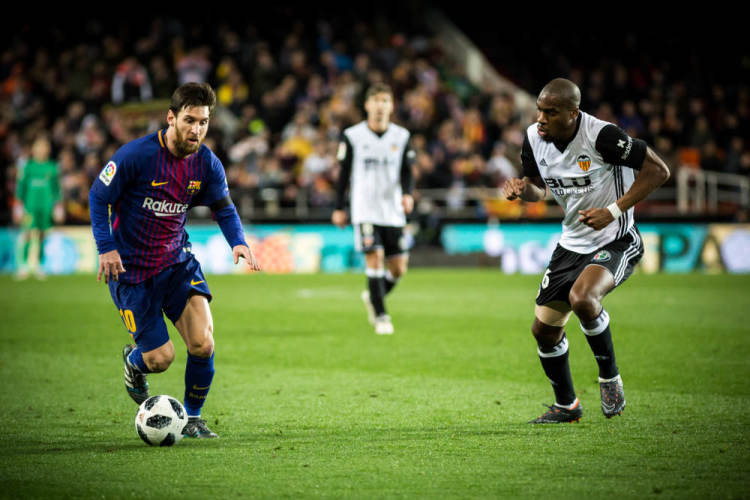 Barcelona are targeting a third title in a row...
21
match previews updated